Summer transfer targets: Who Arsenal and Manchester United need to buy in the window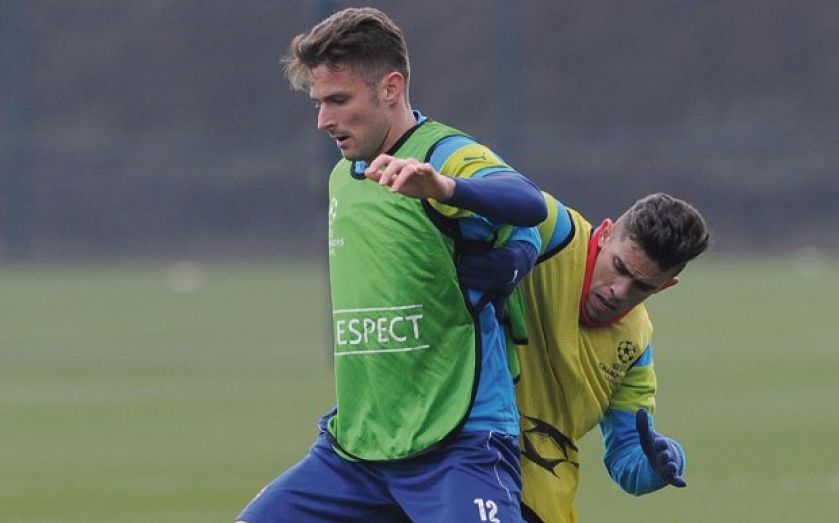 Arsenal and Manchester United showed yesterday that they both need strengthening if they are to truly challenge Chelsea next season, but the two clubs will have to take fundamentally different approaches.
For the Gunners, summer business ought to focus on making one or two high-class additions in certain key positions to improve what is now an otherwise strong and deep squad.
There is a nagging feeling that defensive options in most areas could be improved, while there is an argument that they could use another forward, though I don't agree that Olivier Giroud isn't good enough.
But if I was Arsene Wenger I'd put those concerns to one side and channel most of my budget into signing an experienced, proven, specialist central midfielder.
Francis Coquelin has done well to revive his Arsenal career but I wonder how much development is left in the 24-year-old, while Jack Wilshere can be hot-headed and gets injured too often.
Wenger needs someone like Xabi Alonso. His Bayern Munich team-mate Bastian Schweinsteiger would also fit the bill. Ilkay Gundogan of Borussia Dortmund springs to mind too and is likely to be available, while Southampton's Morgan Schneiderlin – long linked with the Gunners – would tick all the boxes. He might cost more than £20m but is a seasoned Premier League player and just what they need.
That should be their priority. A goalkeeper to shore up that defence and a possible striking reinforcement are options if Wenger raises extra funds by selling Theo Walcott.
Over at Old Trafford, manager Louis van Gaal faces more basic questions before he can plan his business, such as: how does he want his team to play?
United have traditionally been an attacking side with a solid back four. Right now they are neither, and have a style of play dictated by whether Marouane Fellaini is in the side.
When the Belgian plays he gets in the hole between midfield and attack and knock the ball wide before getting into the box for a cross. That may get you into the Champions League but I doubt it'll win it.
Radamel Falcao and Robin van Persie are write-offs now so Van Gaal needs another striker, as well as a goalkeeper if David de Gea goes, but before he can spend he has to make more fundamental decisions on just how he plans to overhaul this United team.
Trevor Steven is a former England footballer who has played at two World Cups and two European Championships. He now works as a media commentator.