Focus On Borough: Huge change is coming to the ancient part of central London. Is it time to buy?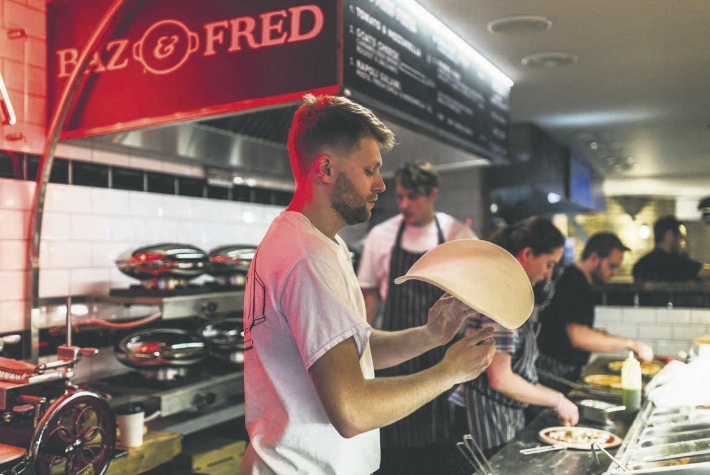 In many ways, Borough is typical of London. Some parts of it are eye-wateringly old, like foodie haven Borough Market, which celebrated its 1,000th birthday this year. Other parts are tediously touristy, like London Dungeons. Other parts are so recharged, they're unrecognisable, like Hays Galleria or anything within 100m of The Shard.
It's a muddle, is what we're saying, but one that's completely unique and beautiful. But a lot has changed over the last five years, starting with the arrival of Renzo Piano's pointy landmark, which has created a shiny extension to the City of London's business district. This, in turn, has attracted developers to expand on the little land they can, offering newer stock to attract a growing market of corporate lets.
"The market has changed significantly over the last five years, from single banker/finance professionals to couples with young children, as the primary schools are very good and there is ready access to many services in the immediate local area," says Danny Brewer, manager at Fyfe Mcdade's Waterloo office.
One bedroom properties, he says start at around £550,000, renting at £1,700pcm, while family homes start at £850,000, renting for £2,400pcm. "Domestic and international buy-to-let investors are flocking to make the most of strong rental yields," says Zoe Mercer, associate director of residential development at Jackson-Stops London Group. Savills data, using Land Registry figures, also paints a rosy picture.
Flats dominate the market, accounting for all sales in the 12 month period up to July 2018. A decade ago, the average second-hand flat would be priced around £400,000, but would now be worth closer to £600,000, according to Savills. The wider borough has been playing catch up, with the average second hand flat sale in Southwark around £290,000 in 2008, which is now worth around £480,000.
But there's lots to look forward to, suggesting that prices could rise still further. Construction work has begun on Borough Yards, a £300m mixed use development due to be finished in 2020. Apart from the News UK building, EY and PWC moving into the neighbourhood, Borough Yards is the biggest news locally.
Five new buildings will bring new shops and restaurants – with a limit on chains –, a gallery, workspaces, homes and an Everyman cinema next to Borough Market. As part of the regeneration, the public realm includes plans to revive the lost medieval street patterns of the area, and repurpose 8,500sqm of railways arches from Bermondsey all the way to Waterloo.
James Hyman, head of residential at Cluttons, says he now considers Borough part of Prime Central London, with one in five transactions in early 2018 selling for between £2-5m. His tip is to buy in the revived medieval parts of town with street names like Dirty Lane and Soap Yard. "Stock is quite tight and there is very little scope for any further mass volume development in the area, which will help to underpin values," he says.
"We recently completed a record-breaking sale in Clink Wharf at £8m, which shows there's still plenty of positivity among buyers in the area," says Daniel Woods, head of Knight Frank Tower Bridge.
Area highlights
Borough Market, that plucky stalwart, has been described by Mayor of London Sadiq Khan as London's kitchen, and so it has been for a millennia. For a slap up breakfast or a smart Sunday lunch, there's no better place than Roast, a sort of giant aviary that hangs above the market, creating beautiful modern British food with the produce from the market. The George Inn, down a side alley up the road, is another Borough institution. Renowned as Dickens' favourite watering hole, it has a marvellously cobbled courtyard with picnic tables that are crammed during the summer months. The Menier Chocolate Factory, further down the same road, is a 180-seat off-West End theatre with a restaurant and bar that will soon be hosting Fiddler on the Roof. For newer additions, visit Flat Iron Square, a place to drink, dine and dance during the week and host to flea markets at the weekend. For high street shopping, nearby Hays Galleria is a good bet, with a fine riverside pub in the Horniman at Hays.