F1 drivers SLAM 'incredibly expensive' Las Vegas ticket prices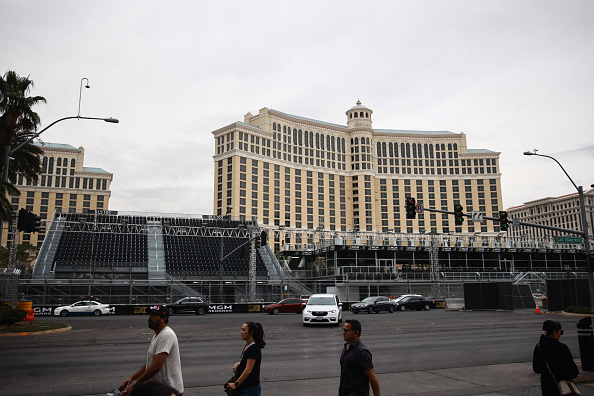 Tickets for the Las Vegas F1 Grand Prix have dropped by over $500 as demand for the glitzy race seems to have been overestimated.
Tickets were available on US site TickPick from $1,500 when they went up for sale but can now be purchased from as little as $900.
Admissions for yesterday's practice and tonight's qualifying were available for as little as $150 and $259 respectively.
There have been concerns for a number of months surrounding whether F1's return to Sin City for the first time since 1982 would sell given the title was decided a month ago and the fact that the United States covers off both corporate and fan experiences in its other two races in Miami and Austin.
Tickets also remain for two-day passes in the Bellagio Fountain Club which will set you back $27,000 but arguably worse than that is the £850 admission fee to the grounds around the new MSG Sphere, which doesn't have a view of the track.
Ferrari's Charles Leclerc said: "There's been many events now that are just incredibly expensive.
"Also like real fans that really love the sport cannot even afford to get to the races and actually watch the races. So this is definitely an issue that has to be tackled."
Fellow racer Daniel Ricciardo told RaceFans: "I did hear some entry-level prices – I'm well aware that not everyone can afford those.
"I would love that everyone can have the option to attend. Obviously I'm not the business behind the sport. I don't want to say it's my ignorance, but I would still love that the general admission [ticket] is affordable for anyone, whatever job they have.
City A.M.'s favourite discount, for the record, is the Sunday Recovery Brunch offering at The Sphere at the Venetian, which sets you back pocket change to the value of $850.