Aston Martin's Vulcan supercar is insane: An 800 horsepower V12 engine and a £1.5m price tag for this track-only car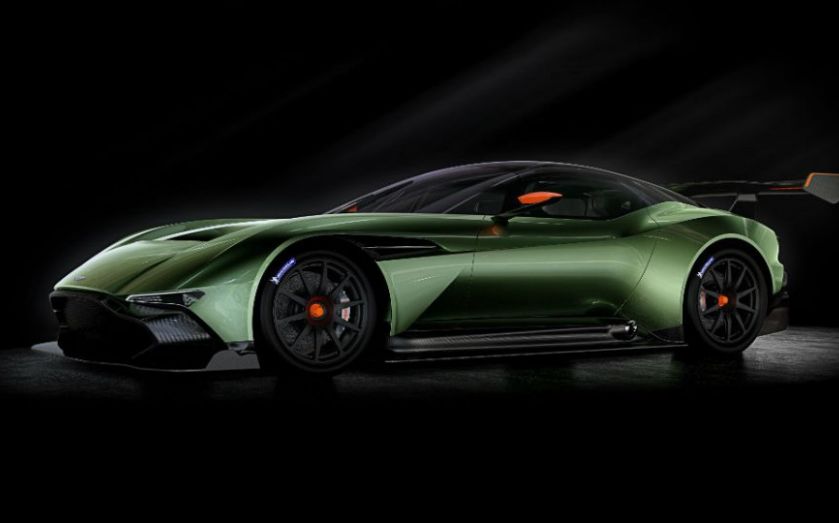 Aston Martin's new multi-million-pound supercar would definitely leave James Bond stirred.
Move over McLaren, Ferrari and Lamborghini – here's the Vulcan.
Sports car fans eager to get their hands on one of these bad boys will need to be quick – only 24 are being made.
They will also need to dig deep into their pockets: all that power doesn't come cheap – the Vulcan comes with a £1.5m price tag.
For that kind of cash, owners get an insane 7.0 litre, 800 horsepower engine, so it's no wonder that this is something to be driven only on a race track rather than roads.
Those 24 lucky owners will be offered intensive track training to handle that kind of power, including lessons from a Le Mans-winning driver, practice in Aston Martin's V12 Vantage S, One-77 and Vantage GT4 race car, and driving simulators.
"We will be running a series of exclusive track day events commencing in 2016 that will offer the opportunity for these customers to explore their driving capabilities, and the car's performance potential, on some of the world's most famous and glamorous race circuits," says Aston Martin's special projects and motorsport director David King.
With that spec and price, it's fair to say, it looks pretty damn good.
And here's a teaser of what to expect ahead of the Vulcan's full reveal at the Geneva Motor Show next week.