As UK enters deflation, Asda boss Andy Clarke calls 2015 supermarkets' "most challenging year yet"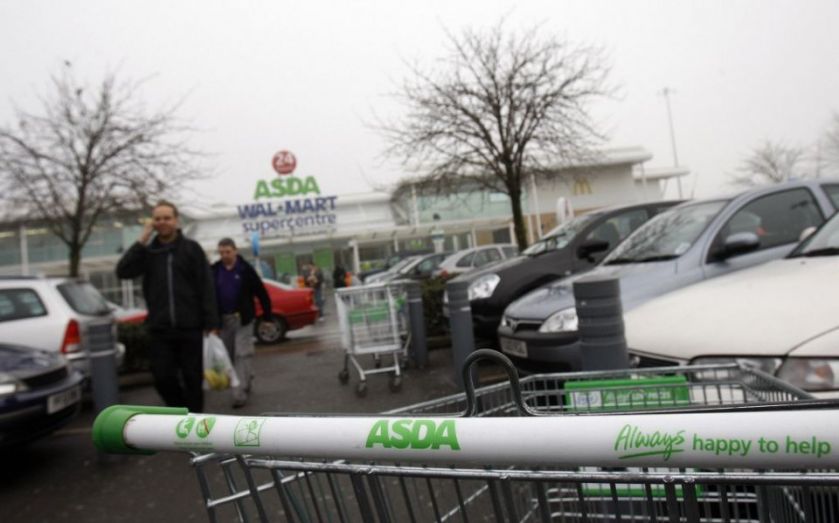 On the day the UK was pushed into deflation for the first time since 1962 by a dive in food prices, Asda chief executive Andy Clarke has called 2015 the "most challenging year" of the recovery for supermarkets.
Read more: Analysts say deflation will not be here to stay
In the supermarket's first quarter results statement today, Clarke said although there signs of "real and sustainable economic" recovery, the last quarter had been "unprecedented".
"We have seen deflation in the market and exponential shifts in the industry. Although I still believe that 18 months ago we did a great job of predicting changes, we could not have foreseen what's happened to others and the moves they have had to make in order to restore their business – creating an impact on us in the short-term."
Clarke's comments came as the supermarket reported a 3.9 per cent fall in like-for-like sales in the 15 weeks to 19 April, as it was hurt by the rise of discounters Aldi and Lidl.
Earlier this month data by Kantar Worldpanel showed the pair had grown sales by 15 and 10 per cent respectively in the past year, while Asda had lost the most market share of all the supermarkets, with its slice of the market dropping from 17.3 per cent to 16.9 per cent in the year to the 12 weeks to the end of April.
Data by The Grocer has also found the discounters have five times as many planning applications in as their rivals, suggesting they are expanding at a much faster rate.
But Clarke reiterated his commitment to Asda's five year strategy, saying he "won't knee-jerk at the expense of long term profitability".
"While I take no pride in reporting a negative number, we are in a period of expected turbulence, not distress. We won't buy short term sales at the expense of long term profitability. Throughout this period of change in our sector, Asda has been first to market with its response.
In November 2013 the supermarket launched its £1bn investment strategy, and in January this year it pledged to spend £300m lowering prices of products including fruit and vegetables, fish, cereal and toilet rolls during the first quarter. Last year Asda reported its worst quarterly sales performance in nearly a decade.
Meanwhile shares in Wal-Mart, Asda's US owner, slid 4.4 per cent in late morning trading in New York after it reported operating profits down 8.3 per cent to $5.7bn (£3.7bn) in the first quarter, with like-for-likes rising 1.1 per cent – anaemic, compared with expectations of 1.5 per cent.