Antonio Conte reveals Tottenham doctors' fears for his health ahead of must-win Champions League match against AC Milan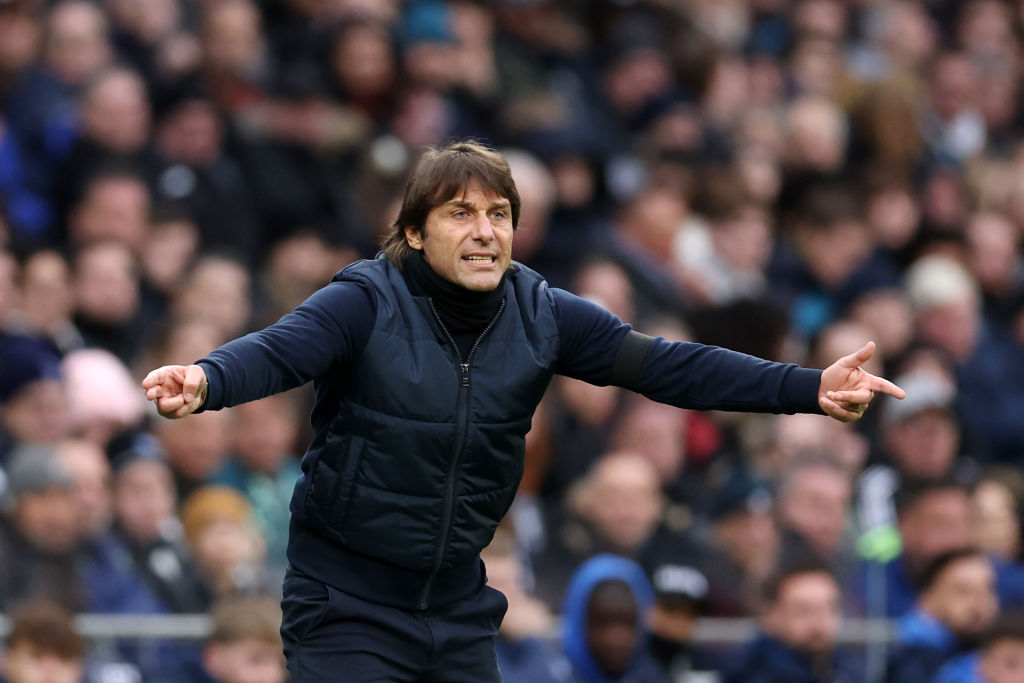 Tottenham Hotspur manager Antonio Conte has revealed the club's doctors feared for his health after he rushed back to the dugout following gallbladder surgery.
Conte needed an emergency operation last month but was back at work a week later and took his place on the touchline within days for the Champions League defeat at AC Milan.
It proved too soon and he was advised to stay in his native Italy to rest but is now back in charge for Wednesday's return leg with Milan, which Spurs must win to reach the quarter-finals.
"I wanted to come back early but I had to respect the Tottenham doctors because they were really worried after the game against Milan," Conte said.
"For sure I under-evaluated the recovery after surgery. For my sense of responsibility I wanted to come back early, so I maybe over-evaluated my body.
"But now I am well. I have to still recover weight but for the rest I am OK. My feeling is good, I have a lot of energy and will try to transfer my energy to my players.
"This type of thing can happen. I discovered after the surgery that many of my friends have had the same surgery.
"For me, the difference was that this was an emergency surgery, it was not a programmed surgery. For this reason maybe I needed more time to recover well.
"Now I feel I have to stay with the players, I have to breathe this atmosphere on the training ground, to prepare for the game and to stay with them.
"The importance for me to work with my players and staff is huge. I tried to stay close with videos and to be linked. But to be present is totally different.
"I thank the staff because they did a great job; I know it wasn't easy for the players to be away from the coach.
"Now I'm back, I'm happy. We have a big game, we want to go to the next round. I hope to feel an amazing atmosphere in the stadium."
Conte has already seen Tottenham through one must-win Champions League fixture this season, the final group stage match at Marseille that set up their tie with Milan.
"In football we live for this kind of game. When the pressure is going up it means your level is going up," he added.
"Last season we played in the Europa Conference League. This season we are in the Champions League.
"We won our group, the first leg we lost 1-0, so we have the possibility tomorrow to beat Milan to go to the next round."