Worcester FAIL to meet conditions and miss out on place in Championship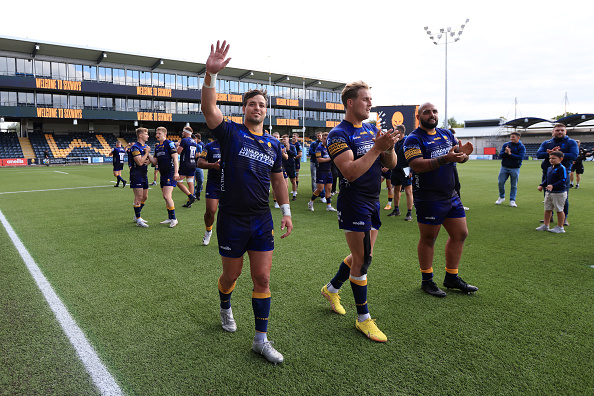 Worcester Warriors have failed to meet the conditions of entry for the Championship and will therefore not take their place in England's second tier next season.
The former Premiership rugby club's new owners – the Atlas Consortium – failed the RFU fit and proper test over their refusal to pay rugby creditors in December but have since refused to budge over that element of the test.
Fellow club Wasps – who also entered administration last year – have passed all necessary tests and will compete in the Championship next year.
Worcester out
"The RFU can confirm, following yesterday's deadline related to Championship applications, that Wasps has met the conditions and will have a place in next season's Championship." a RFU statement said.
"Atlas, the buyers of Worcester Warriors, informed the RFU last week that it would not be continuing with its application for a place in the Championship and this position has not changed.
"Therefore, they will not have a place in the Championship next year."
Atlas had planned to dispose of the Worcester Warriors brand and return to rugby in the lower divisions in partnership of Stourbridge RFC as Sixways Rugby.
This plan has been met with widespread opposition from Worcester fans, causing the owners to offer to backtrack on the name.
"The Atlas decision to withdraw their Championship application leaves the RFU with no regulatory means to enforce the payment of rugby creditors and this responsibility for managing the liabilities of the insolvent club now lies with the administrator of WRFC Trading Limited, and the liquidator of WRFC Players Limited.," the RFU added.
"The RFU awaits the detailed proposals from Atlas on how it proposes to maintain rugby at Sixways, and will continue to work with DCMS, local MPs, Atlas and the local rugby community to help find the best rugby outcome."