Women's World Cup 2019: Was it a success? And how does football build on it? Sport industry insiders give their views
After 31 days, 52 games and 146 goals, the most high-profile Women's World Cup yet is over.
But what impact has it made on the game and the wider landscape? We asked a selection of industry experts.
Contributors
Lisa Parfitt, managing director, Engine Sport and Brand Experience; Steve Martin, global CEO, M&C Saatchi Sport and Entertainment; Rebecca Smith, global director of the women's game, Copa90; and Simon Dent, founder and managing director, Dark Horses.
Was the tournament a success?
LP: If 11m+ people, the highest TV rating for any BBC programme this year, is a benchmark for success then 100 per cent yes! I don't think we'll know the real impact for a few years until we can measure the increase in girls and women playing, women in coaching and official roles, and global commercial viability of the club and national game.
This has been a breakthrough moment because it's the first time girls and boys have watched women play football on a global stage. The next generation will remember staying up past their bedtime to watch England battle it out against USA, falling in love with the sport for being sport without any other gender, race or other social or political narrative around it.
Read more: USA prove too strong for England
SM: We have to measure it as a success in this market, I think. It's hard to know what it has been like internationally, but I think if we're talking domestically it has certainly been a success. It feels like women's football is a lot more established now, but I think here it has been hugely helped by terrestrial TV, which has made it a real national moment. We wouldn't have seen the viewing figures we have otherwise, like more than 11m watching the US match on the BBC the other night, so the sport's profile is clearly taking a step in the right direction in England at least.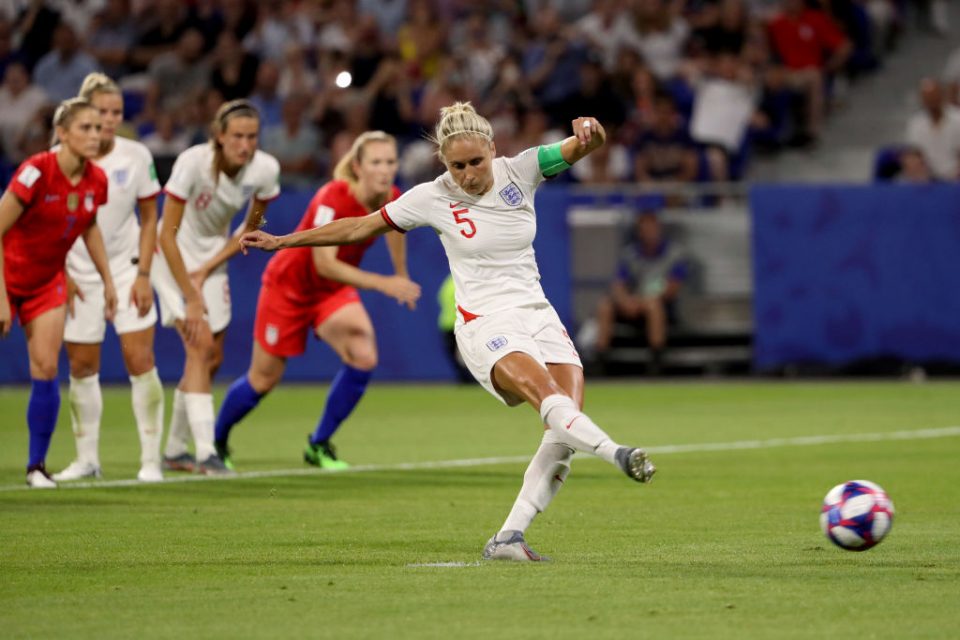 RS: Yes, it was a success in terms of this Women's World Cup being the best quality football we've seen, more conversations supporting the game and realising the need for more visibility and investment. The broadcast numbers have broken records in multiple countries and world regions. Definitely the right direction.
SD: It's been a huge success. The standard of football has been good, crowds in stadiums impressive and TV audiences record-breaking. Apart from England going out in the semi-final, I don't think we could have asked for much more. There were also so many interesting, exciting and captivating moments both on and off the field which added to the depth and colour of the whole tournament, which is exactly what was needed.
What went well?
LP: A big shift has been the increasing attention of brands either in an official or ambush marketing capacity. Is this enlightenment or brands jumping on the bandwagon? Who cares? Brand interest and investment is critical to the long-term viability of the game, particularly at a domestic level.
This year feels really different to before because it feels like a World Cup. Lionesses on Lucozade bottles, front cover of FourFourTwo magazine, front page of every major newspaper, a documentary on BBC tracking their preparations and reams and reams of column inches. Women's football is finally being recognised as simply football.
During the competition one of my favourite moments was hearing two friends have a heated debate over whether a tackle was in fact a red card. I stood with delight listening to two football aficionados lose themselves in the passion for the game, and gender wasn't mentioned once.
SM: On the pitch it went really well, especially with the success that England had reaching the semi-finals. The standard of football has been really high and I think that was a bit of a surprise. There are a few snipers out there, but the positives far outweigh the negatives; there have been great games to watch. The sponsors behind it have had a great time too, and commercially it will be interesting to see what happens over the next two years. We've got to maintain this level in the professional game to keep growing the sport, there can't just be a two-year gap until the Euros.
RS: The rhetoric is positive but also demanding more. Some of the stories around the tournament – Alex Morgan's tea-drinking celebration, the USA beating Thailand 13-0 – have had the whole world talking and sparking debate.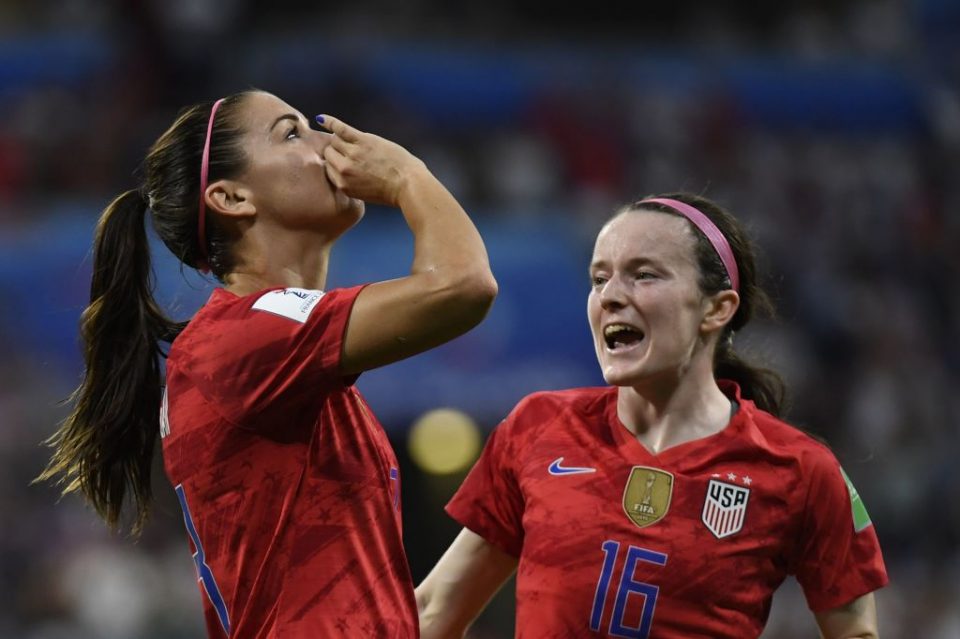 SD: Viewing figures around the world have been impressive and given the sport a fantastic platform from which to build. The football has been good which has helped convert a lot of the naysayers. This is a small but vocal minority. One of the most impressive things is that brands have invested in the tournament which has helped raise the profile and pull out some of the wider stories from the women's game.
What could have gone better?
LP: As a fan, England winning! Women's football is still a relatively young product and with every step forward we must review honestly to develop. With investment the performance, quality, skill and technique has come on leaps and bounds. USA, England and Holland proved forces to be reckoned with and yet the quality is not consistent globally – England v Cameroon a case in point. Deep inequality in investment clearly exists. Until this is tackled by Fifa and Uefa the game won't progress. The tournament was significantly worse off for not having Ballon D'Or winner Ada Hegerberg play for Norway in protest at the women's team not being treated equally to the men's.
Reports from the ground indicate in some cities it was hard to know that there was a World Cup taking place. I experienced the same thing in Holland two years ago for the Women's Euros. Compounded by Fifa not allowing local people to buy on the gate, it was disappointing to not see filled stadiums particularly for the top seeded teams. Fifa has yet to decide on the host for the 2023 Women's World Cup and they should consider how the host will market the competition to maximise ticket sales and build buzz in the local market. In my opinion Australia's sports-mad nation would be far more appealing than the North/South Korea joint bid! Fifa itself needs to think about how they can change some of the strict ticket sale protocols to support this.
While clear improvements have been made, officiating was poor in some matches, with referees unable to maintain control. It is an ongoing challenge for governing bodies to engage women in coaching and refereeing positions, with a severe lack of female players to transition into these roles. With the increase in women and girls playing this will change but for now more support and training needs to be provided. I don't think we need to exclusively field female officials – the coaches aren't. As long as women are the priority for recruitment, governing bodies should work with the game's male allies to fill some of these roles. The men's game should also focus on encouraging more female officials into the game.
SM: I think domestically in France, the event maybe wasn't promoted as well as it could have been. In parts of central Paris you wouldn't even know there was a Women's World Cup going on. The 11m viewers for the semi-final was extraordinary for any national event, but there were gaps in the stands which suggests ticket promotion could have been better. They will learn a lot from that, but even in the England-USA game there were gaps in the stands.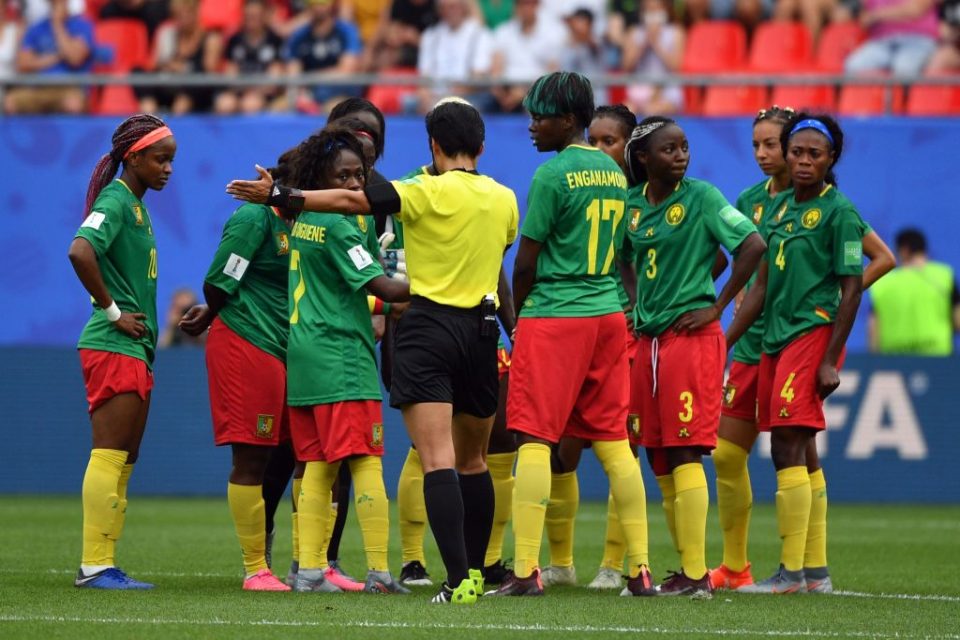 RS: More branding and marketing in the cities, since you didn't feel as a fan it was the World Cup when you arrived in Paris or Lyon. It would be nice to have felt the vibe like during the men's Euros. There could always be more investment for more marketing and promotion around ticketing. The choice of stadia was great because it shows the importance of the sport, but then more emphasis needs to be put on filling them.
SD: During the tournament we researched what would make people watch more women's football, and 68 per cent said they would engage more if they knew more about the players and the narratives behind the sport. Consumers also told us they want brands to tell these stories. I think there was an opportunity for brands to jump on the wealth of highlights and stories that sprang up around the tournament and turn them into cultural moments. But unfortunately I think that opportunity was missed.
How does women's football build on this?
LP: I, along with many lifetime supporters of women's sport, am desperate for the bubble not to burst. But it's important we don't sugar-coat the shortcomings in the hopes of not jeopardising our hard-won progress. To this point whether male or female, the reporting must be with equality of scrutiny, honesty and, hopefully, of respect. We must now hold ourselves accountable and not rest on our laurels.
In the UK, the grassroots game is thriving. Last year my team, the mighty Milford Pumas Girls under-9s, started the season scraping together two five-a-side teams. Next season we'll have more than 25 players. The momentum is there and supporting this by introducing girls' football into schools is vital. Last month The FA committed to this with their Women in Football #WhatIf pledge.
It's time to take the marketing of the women's domestic game seriously. The FA Women's Super League (FAWSL) has strengthened with a restructure and now is the time for strategic audience targeting and performance marketing to fill stadiums. With the return of the Lionesses into the FAWSL, never has the opportunity been greater.
Read more: Sponsoring women's football is more than just a good look
I've no doubt commercial interest in women's football and women's sport will continue particularly with the increased focus on purpose-driven marketing. However, to continue to focus solely on a message of female empowerment will hold us back and limit the potential to reach all sports fans. It's time to get creative.
Brands involved in women's sport should take a responsibility for increasing further commercial investment and yet there's a very dangerous narrative coming out about how all these brands have so much authenticity in the space. It's all got a bit holier than thou. Just last month Nike were found to be financially penalising pregnant athletes and yet this month they have been called "brand winners of the World Cup" for an empowering advert. If you're a brand considering women's sport but are worried about your gender diversity record, don't. If you're in, you're in, and as long as you're going to get your house in order and are in financially for the long haul then get involved!
SM: It needs to create heroes and keep promoting the sport, it can't disappear for two years now. It's important the FA don't disappear, grasp the moment, keep the momentum going, and we need players like Lucy Bronze and Co to maintain their high profile. There's talk of the Premier League taking over the running of the Women's Super League and I think that can only be good for the game. Commercial sponsors want to continue to be involved, so there is every reason for the sport to keep growing.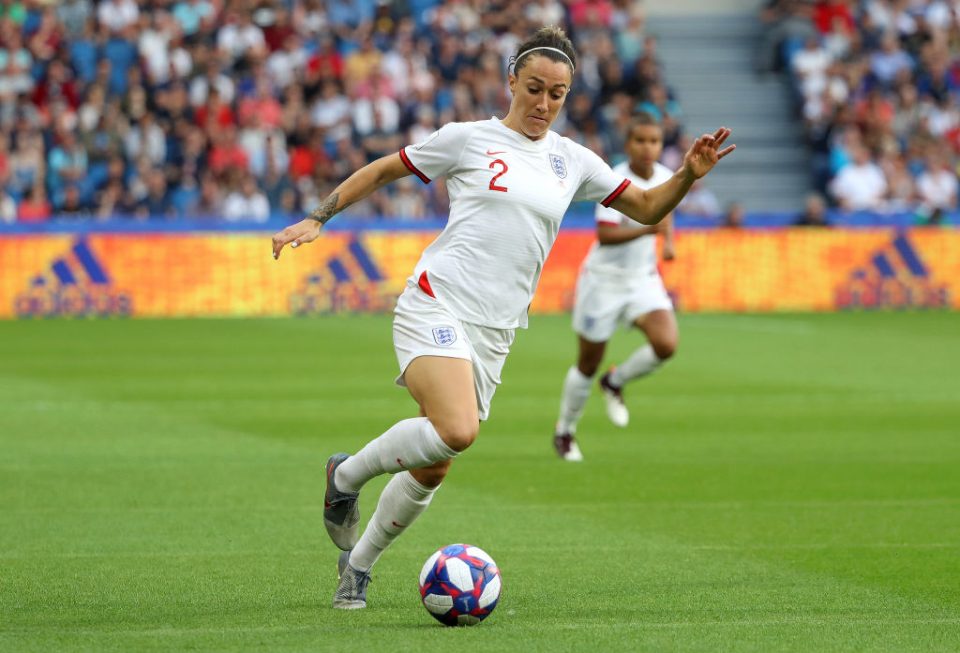 RS: Women's football needs to ensure appetite is constantly fed on TV and in the media, as well as much better quality broadcast coverage – a six-camera plan for TV doesn't cut it anymore. More brand investment, more broadcast investment and more strategy behind the leagues and competitions globally since I haven't yet seen much pickup in the continents that need it most – Africa, South America and Asia. There needs to be a global push, not just in Europe and North America.
SD: Brands need to up investment and start creating longer-tail campaigns bringing these fascinating and impactful narratives and stars to life in a rich way, not just recreating the empowerment imagery that can sometimes typify female sports advertising.
Brands also need to think about how they can activate around big tournaments without being a main sponsor, and this reactive need-based narrative approach can do just that.
The game needs personalities to rise to the surface. A handful of the England team are now household names so this should really help. It's also now over to the domestic competitions and clubs to pick up the baton and continue the work. The FAWSL kicks off with the Manchester derby in early September; this is the perfect opportunity to continue the great work done to date.
Main image credit: Getty