Wine and cheese pairing is an art: Here's what the experts say
There are so many National Something-Or-Other days that you could be forgiven for having overlooked Sunday's celebration of Wine and Cheese Day. Walthamstow's new online drinks marketplace Hometipple marked the occasion by coming up with a series of exciting cheese and wine pairings, including Hungarian Etyeki Kuria Pinot Noir with aged Berkswell from Warwickshire.
"Hometipple is a one-stop online retail shop for fortifieds, fizz, and all the colours of the wine rainbow: red, white and rosé plus orange and so many hues of gold," says founder Mikey Studer who left a career in interior design to become a wine seller, "boozemonger" and cheese recommender. "My first job was under the late, great Terry Threlfall at Selfridges Wine Shop."
Head of Operations Nick Jones has made wine, beer, gin and mead all over the world, while Brazilian Caroline Palma de Azevedo is a former chef and now a qualified sommelier. "I owe a lot to the excellent teachers at the WSET school in Bermondsey," he says.
"We're very aware how fortunate we are that an integral part of our job is discovering delicious drinks," says Studer. " We probably refuse 70-90 per cent of products we taste. Sometimes it's just because we don't think the quality is there. Often it's because we feel the price we would have to charge isn't justifiable."
The Hometipple experts recommend for blue cheeses like Stilton or Roquefort a Tawny Ten Year Old Port from Quinta da Pedra Alta; for a characterful cheese like Cornish Yarg, Ariddu Valdibella 2019; for rich cheeses such as Gorwydd Caerphilly or Manchego, you could try Jordan Wine Estate Inspector Peringuey; or if you prefer hard cheeses such as Kirkham's Lancashire or Lincolnshire Poacher, the Home Tipple team recommends a Spanish Mas Comtal Pomell de Blancs 2019.
Cheese At Leadenhall's Sue Coke is also a World Cheese Award judge. She recommends Waterloo with Pinot Blanc/Gris from New Hall, Essex as well as Bernard Latour's Cotes du Rhone with Pecorino and truffle. For Italian Mezzorona Teroldego Riserva she recommends you try a mature Winchester. Finally she says a Golden Cross British creamy goat's milk cheese p[airs wonderfully with Loire's Château Presle Touraine Sauvignon Blanc.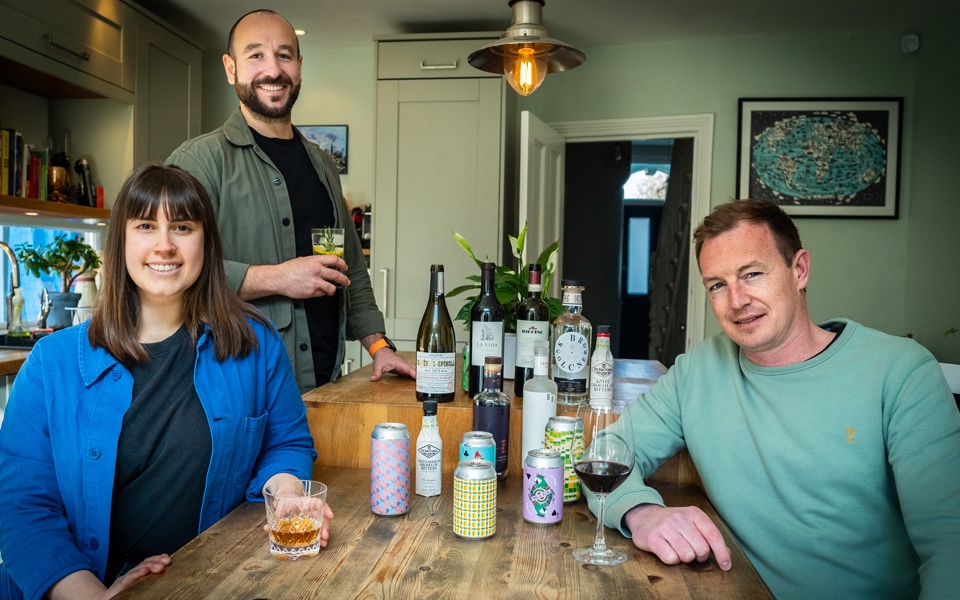 The Wine Society makes it even easier to pick the perfect sherry to accompany your cheese: its Romate Maribel Amontillado Medium Dry is the society's go-to bottle no matter the cheese.
Many hold true to the slogan 'what grows together goes together', in which case you could simply pick up a cheese hamper from Devon. Sharpham Cheese now produces more than 65 tonnes of award-winning cheese a year. The Sharpham vineyard also produces 70,000 bottles of wine each year. Greg Parsons handles the cheese while Duncan Schwab is the Head Winemaker. They both agree Sharpham Washbourne goes best with Sharpham Barrel Fermented; Sharpham Cremet with Sharpham Sparkling Pink; Sharpham Savour unpressed, semi-hard, washed curd  Jersey cow milk cheese with Sharpham Pinot Noir; and Ticklemore with the estate's Pinot Gris 'wild ferment'.