Who won where? How Scottish councils voted in the independence referendum. The results map is in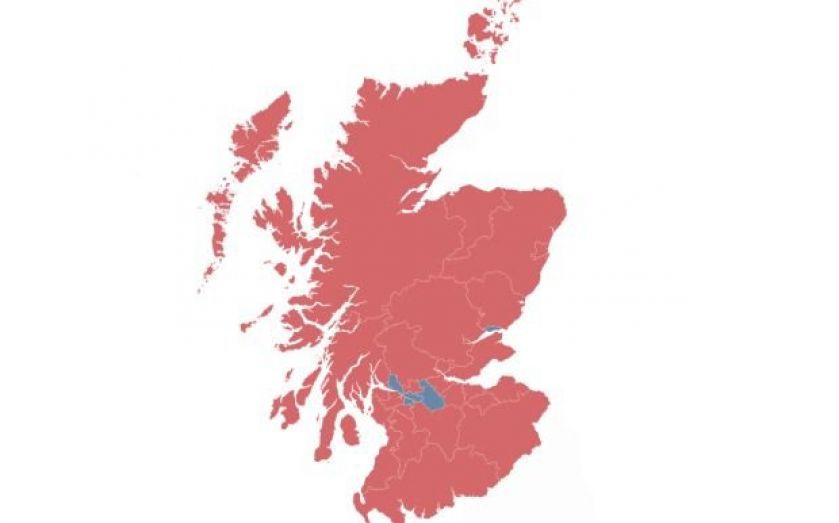 Scotland has voted to remain in the United Kingdom, with 55 per cent of the record 84.59 per cent turnout voting against independence.
All 32 of the country's local authorities have now revealed their results.
Glasgow and Edinburgh are the largest regions, with 11.4 per cent and 8.8 per cent of voters respectively, with Fife, North and South Lanarkshire also having over six per cent.
On the other end of the spectrum, the islands make up a combined total of under 1.5 per cent.
The below interactive map shows the proportion of the Yes/No vote in each local authority. Use the layer selector in the top-right hand corner (desktop only) to explore further, or click here on mobile.
For ease of scanning, here is a table showing what each council reported:
<