David Cameron: There will be no second Scottish independence referendum while I am Prime Minister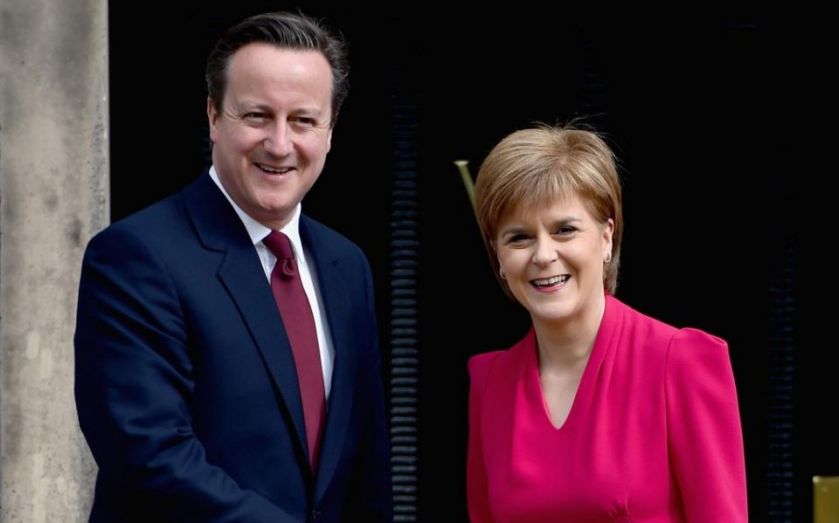 The Prime Minister has rejected claims by Scottish National Party leader Nicola Sturgeon that she will dictate when a second Scottish independence referendum takes place, ruling out another vote in the current parliament.
The timing of a second vote, Sturgeon said, would ultimately be her decision, agreeing with Alex Salmond, former SNP leader, that it will definitely occur at some point in the future.
Speaking to the BBC during a visit to China, Sturgeon said:
It will be my ultimate decision, in line with the democratic decision making processes of the SNP, to determine whether or not there is a commitment to a second referendum in the SNP manifesto for the Scottish election.

And in due course we will take that decision and take that decision based on what we consider to be in the best interests of the country.
Read more: Alex Salmond says second Scottish independence referendum "inevitable"
However, on his tour of south east Asia, Cameron said a second vote will not take place while he is Prime Minister and that there is "no need" for another vote.
He said:
I think it is important that a referendum is legal and fair and properly constituted, and that is what we had, and it was decisive, and so I do not see the need for another one.
He added that last September's vote in which Scotland voted to stay in the union with an 11 point margin, was "decisive". He indicated any poll urged by Sturgeon would be illegitimate.
Read more: Scottish secretary David Mundell: There are no plans for a second Scottish independence referendum
The SNP, meanwhile, has not decided if a pledge for a second referendum will be in the party's manifesto for the 2016 Scottish parliament election after Salmond urged Sturgeon to include the commitment.
This comes after SNP Westminster MP Margaret Ferrier asked the Scottish secretary David Mundell what contingency plans were in place for such a vote. He responded that there were no plans for a second vote as the first was widely hailed as a "once in a lifetime" event.