'We don't live in Barbados': Chelsea boss Emma Hayes fumes at FA chiefs after game is abandoned after NINE minutes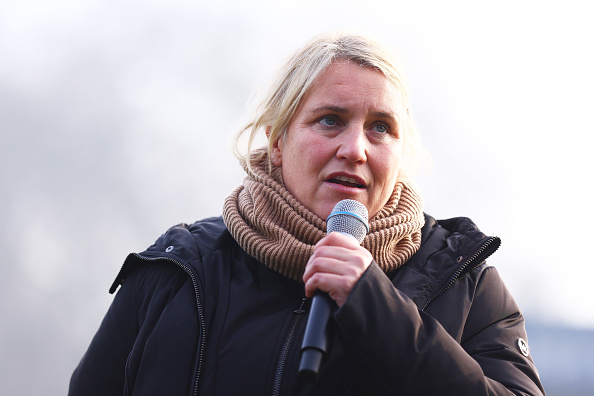 Chelsea manager Emma Hayes blasted the Football Association after the Women's Super League (WSL) champions' match with Liverpool was abandoned after less than 10 minutes because of a frozen pitch.
The game at Kingsmeadow was given the go-ahead after grounds staff used hot air blowers on the worst-affected areas but referee Neil Hair called it to a premature end on nine minutes after several players slipped on the hard surface. 
"You could see from the opening minutes that it was like an ice rink down the sides," said Hayes.
"The game should never have started. Everyone wanted to get the game on but when you have got emotions of teams wanting or not wanting to play, that's when you need a decision from above. The FA weren't here. They need to be making the decision."
Former England manager Hope Powell called the scenes "very embarrassing", while Hayes said it was time for the women's game to invest in undersoil heating.
"We've got to take our game seriously. Yes, we can have our blowers and pitch tents but it's not enough," she added.
"We've made progress with investment into the quality of grasses and surfaces across the league. No game at the top level of the women's game should be cancelled. We need undersoil heating – we don't live in Barbados."
Liverpool manager Matt Beard said the decision to play had "put players at risk" and offered his sympathy to travelling Reds fans who set off from Merseyside at 5am.
"The pitch is frozen and I don't know why it took six or seven minutes [to abandon]. It was frozen in the warm-up," Beard said. "I'm gutted for our fans. They've travelled down and it could've been postponed at 9.30am. It shouldn't have been played in the first place. We started the game well, which is frustrating."