There is no sporting comeback to rival Nadal's, says Becker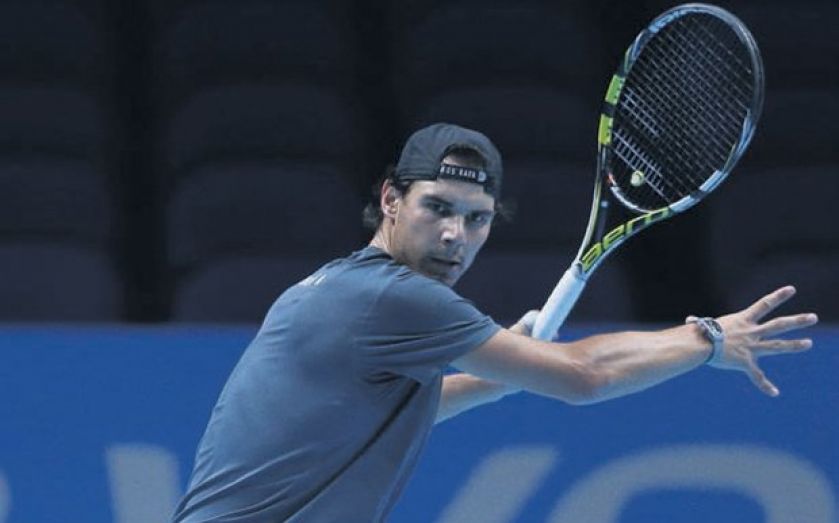 THE ASTONISHING rise from the verge of retirement to world No1 by Rafael Nadal following seven months out with a knee injury represents the greatest sporting comeback ever, according to six-time grand slam champion Boris Becker.
Nadal, who begins his ATP World Tour Finals campaign this week, was sidelined by tendinitis following last year's Wimbledon championships, not returning until February 2013 by which time he had missed the London 2012 Olympics, US Open, Australian Open and dropped to No5 in the world – his lowest ranking since 2005.
Serious doubts were raised as to whether the 27-year-old could ever return to his all-conquering best that had seen him win 11 grand slams in eight years.
Yet, when Nadal runs out at the O2 Arena against Spanish compatriot David Ferrer tomorrow he will do so having returned to the top of the world rankings and as both reigning French and US Open champion.
And Becker believes his swift return to the top is unrivalled.
"In tennis, no. Maybe no other sport," said Becker, trying in vain to recall a superior sporting comeback.
"Last year everybody wondered would he come back at all. It was a serious injury, most people would take the easy way out, have surgery and maybe never come back. If anybody had said this time last year he would be the player of the year, win two grand slams and winning another nine or 10 tournaments we would all have bet anything we had that this wouldn't happen.
"And yet he came back and did it. You can't applaud him enough."
The winner of the season finale, contested by the top eight performers in 2013, will pocket $910,000 (£571,000) with a further $1m (£627,000) available for staying unbeaten throughout the week.
Nadal and Ferrer have been drawn in Group A alongside Tomas Berdych and Stanislas Wawrinka, with the top two advancing to the semi-finals.
Becker suspects Nadal's sensational 2013 will not have the fairytale ending this week though, with conditions inside the O2 likely to favour last year's champion Novak Djokovic, still smarting from losing his world No1 ranking to the Spaniard.
"Djokovic is favourite for me. He's playing very driven," added Becker.
"His pride is hurt that he lost his No1 ranking to Nadal and he wants to show himself and everybody else that it was a small mistake with the computer and he's the No1 player.
"I don't think Nadal is that strong indoors. He likes it outdoors with more space, more time. He's obviously good enough to win the tournament, but I don't believe it's his best arena. I hear him often saying they should prolong the clay court season and even on hard courts he's critical because of his style, which is so physically demanding.
"The beauty of our sport is you have so many different possibilities to play well, indoor and outdoor."
It has been suggested the Tour finals move away from Greenwich in the future, with China or Brazil possible destinations. But Becker thinks such a move would be a grave error.
"If you've ever been to the O2 and seen the spectacle it's one of the best tournaments of all-time in my opinion," he said. "It's very much tennis rock 'n' roll with 15,000 people, with the locker rooms and the music and the smoke and the presentation is really cool, I wish I could have played.
"For me the O2 is now what Madison Square Garden [in New York] was in the 1980s, the greatest indoor arena in the world, for sport or music.
"I saw Jay-Z there on a Saturday night and it doesn't get better."
The Barclays ATP World Tour Finals are part of an unrivalled autumn of live sport on Sky Sports including Premier League, Champions League, Autumn Internationals, the Ashes and the finale of the F1 season.
02 DRAW
Group A
■ Rafael Nadal
■ David Ferrer
■ Tomas Berdych
■ Stanislas Wawrinka
Group B
■ Novak Djokovic
■ Roger Federer
■ Juan Martin del Potro
■ Richard Gasquet