Take a tour of Swaziland for a small taste of Africa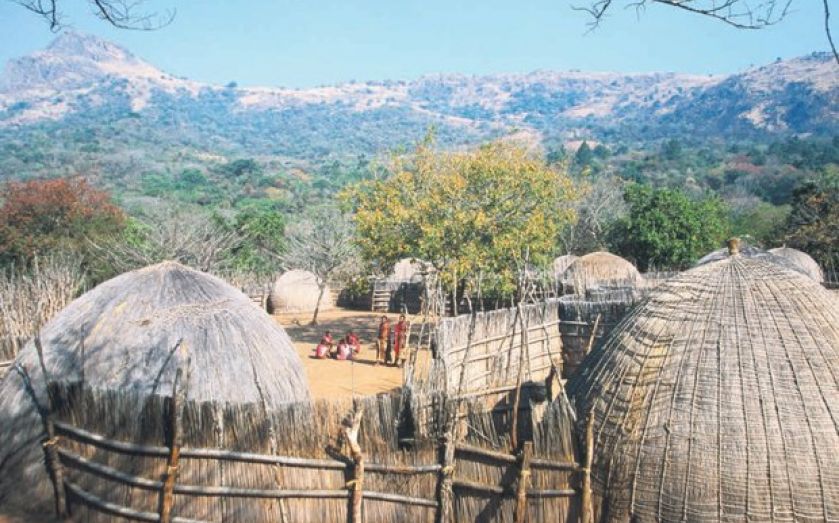 An eye-opening voyage around the continent's best-kept secret, by Sean Sheehan
COME on, admit it, you don't really know where Swaziland is. Perhaps it could be vaguely pointed to on a small map of the world but what about on a larger one of Africa? Squashed in between South Africa and Mozambique, it's easy not to know much about Swaziland but it's difficult to forget once you've been. It's a small country (Wales is larger) with a big heart and, despite being ruled by an absolute monarchy, it isn't heart-wrenchingly poor; it's safe so it's suitable for a family holiday; easy to drive around and the people are lovely.
In less than a week it's possible to see the best of Swaziland and the following itinerary, a circular route, can be adjusted to suit your tastes. Road distances are usually short. The longest journey, if you choose to hire a car outside Johannesburg airport, will be the four-hour drive to the border. Flights from Johannesburg to Swaziland are inordinately expensive (£250 return) and likely to take just as long when connection times are factored in.
DAYS ONE AND TWO:
The Phophonyane Falls Eco Lodge, around 10km north of the town of Piggs Peak, feels like the middle of nowhere but the lodge's rural charm makes it the perfect spot to unwind after a long journey.
You could spend hours here by the pool, walking the many trails, recharging at the bar and (adequate) restaurant or just snapping pictures of the vervet monkeys that photogenically cavort about the place.
Forgo the characterless Piggs Peak Hotel & Casino and opt instead for a leisurely morning at Phophonyane. From there, it takes less than two hours to drive eastwards across the country to Hlane Royal National Park. Here, you will find four of the Big Five (elephant, rhino, lion, leopard buffalo – buffalo being the missing one) and other large mammals inhabiting the bush.
You can drive your own car or hire a bicycle, but to get close to the big animals book a guided game drive. The restaurant food is nothing special but a choice of South African wines helps remedy the situation. There is also a barn owl that nests in the roof, coming out at night to peer down sagely on diners.
DAY THREE:
There is enough to do at Hlane to occupy a day and a half, including the stirring sight of rhinos coming down to the river that runs by the main camp. From Hlane, it takes a 90-minute drive to reach Mkhaya Game Reserve. At this oasis in the bush four of the Big Five are also to be seen — this time the lion is missing – plus accommodation that might seem scary given the context. The stone cottages have overhanging thatched roofs but tiny walls less than waist height, leaving the sides exposed to the air so you sleep and shower with the savannah open on all sides (there's a whistle in your cottage in case a rhino blocks the path at breakfast time). Paraffin lamps and dinner around a camp fire under the stars add to the thrill of African wildlife at close quarters. The animals, though, keep their distance and if you don't unduly scare them, by loudly blowing a whistle for instance, you should be fine.
DAY FOUR:
After two days of game-watching, it's time to return to suburban civilization, and in Swaziland this means the Ezulwini Valley, where you'll find a few decent bars and restaurants, as well as a spectacular view of Sheba's Breasts – twin-peaks that can scaled in two and a half hours. They are named after the queen who seduced King Solomon (incidentally, Rider Haggard wrote King Solomon's Mines while staying close by). You can take the trail at nearby Mantenga Cultural Village to see locals performing leg-kicking Swazi dances and singing raucous songs.
DAYS FIVE AND SIX:
Remaining close to the main hub of Ezulwini Valley, there are two places that deserve a place on your itinerary. At family-friendly Mlilwane Wildlife Sanctuary, where crocodiles and hippos lie in plain view of the restaurant, there are guided drives and walks. Bicycles are also for hire, as well as colonial-style accommodation at Reilly's Rock and beehive huts for those who really want to get back to nature.
For a completely different experience, Foresters Arms Hotel replaces Savannah with landscaped lawn and croquet sets; horse riding and golf in lieu of game drives and, instead of impala pie, it serves up dishes with southern African and Mediterranean inflections.
Only half an hour from the border and not much further from the airport, Foresters Arms is the perfect repose for your final night in Swaziland.
Travel
Sense Africa (senseafrica.co.uk) provides bespoke holidays to Africa and specialises in Swaziland. Air France has keenly priced returns for around £500, with just a short stopover in Paris; non-stop flights cost significantly more.
Accommodation
Phophonyane Falls Eco Lodge (phophonyane.co.sz ) tents, huts and cottages from £42 to £74pp, including breakfast.
Hlane Royal National Park (biggameparks.org): cottages £20pp, excluding breakfast. Game drives £13 to £20 pp; game walks £11pp.
Mkhaya Game Reserve (biggameparks.org): packages including meals and game drives £114-135pp.
Mountain Inn (mountaininn.sz): rooms from £50 to £77.
Mlilwane Wildlife Sanctuary (biggameparks.org): beehive huts £40 double; Reilly's Rock from £55pp.
Foresters Arms Hotel (forestersarms.co.za); rooms £96.
Information: see thekingdomofswaziland.com and be sure to travel with a copy of the new Swaziland guide by Mike Unwin (Bradt, 2012), a pair of binoculars and a book like the Collins Traveller's Guide to Wildlife of Southern Africa.