Rugby World Cup 2015 analysis: Who came out on top off the pitch – England, the All Blacks or Australia?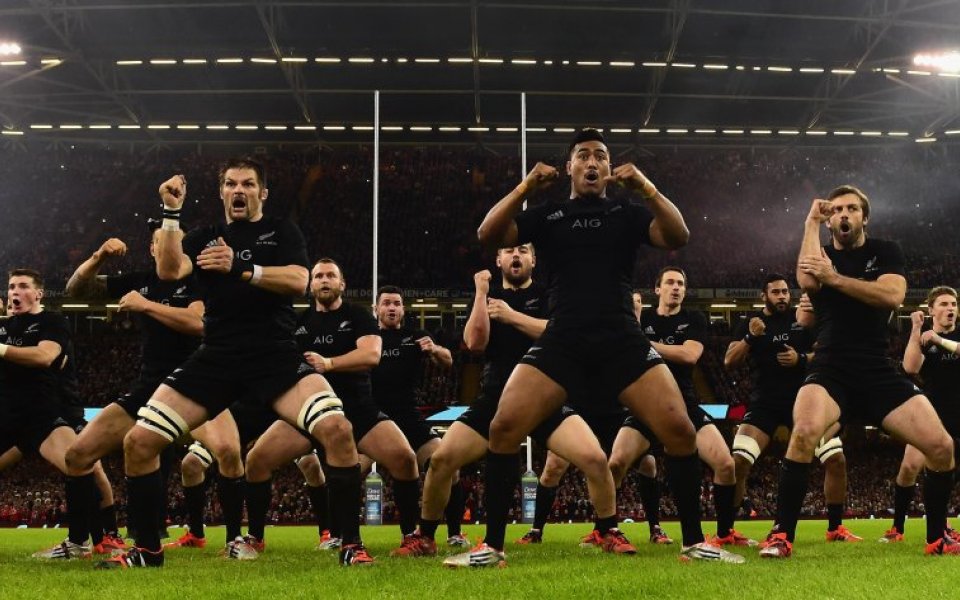 An Australia v New Zealand final was a great spectacle for the fans and the sport, but with such a distinct lack of home nation representation,there was a nagging feeling of 'what if?' for England fans.
Their early exit in the group stages came as an unwelcome surprise to sponsors and brands alike, with some faring far better than others.
The whole premise of sporting tournaments is that they are unpredictable, which is part and parcel of why they are so popular, but it would seem that the brands who came out on top were the ones who placed less emphasis on a team's success and more on the Rugby World Cup itself.
We took a closer look at some of the winners and losers off the pitch:
WINNERS
WORLD RUGBY
This World Cup will most definitely be considered a success by World Rugby. Records have been broken for every previous tournament; ticket sales, attendances, highest overall viewing figures, social media interaction, the list goes on.
Projected figures of £600m will see this eclipse all previous RWC's. Japan's victory over South Africa will be a stand-out memory for many from this tournament, World Rugby script writers could not have penned better with the Cup heading to Japan in 2019.
The Lilywhite's final group match against Samoa was watched by 25m people back home, world record viewing figures for a live televised rugby match in any one country.
The growth for World Rugby is compelling, it will be interesting to see how they can top these numbers next time around.
HEINEKEN
While Worldwide Partners and Official Sponsors of the event have enjoyed varied success, Heineken left little to chance, reportedly investing nearly half of its marketing budget into activating its World Cup sponsorship.
Exclusivity rights at venues will see the brewer reap the benefits of high attendances and ticket sales.
The 500m exclusion zone secured by the brand also ensures that no other beer could be marketed near the stadium, a move that seems to have paid off, making Heineken marketing winners in this World Cup.
AUSTRALIA
Australia were as astute off the pitch as they were on it, with the ARU protecting the players' bonuses early, having placed a $300k (AUS) insurance on them in the event that the Wallabies lift the Webb Ellis Trophy. With Australia progressing to the final, their investment was a shrewd piece of business which will save them an estimated $4.7m.
LOSERS
ITV
Not all involved have been as lucky though and included here are major broadcasters ITV, who bought the rights to the Rugby World Cup for £60m this year.
The lack of home nations playing saw viewing figures dramatically decrease and ITV was reported to lose £943,820 per game in associated advertising revenue.
With England matches enjoying a high of 10m viewers compared to 2m for non-England games, this loss comes as no surprise.
It is understood that ITV held back ad slots for the final rounds to take advantage of the potential increased premium if a home nation progressed, a gamble that will not have paid off for the broadcaster.
SECONDARY TICKETING
Companies such as Viagogo and Stubhub saw competition for tickets The World Cup will most definitely be considered a success by World Rugby Tom Mitchell analyses the off-field winners and losers as well as the impact of England's early exit decrease once England and the home nations were defeated.
Tickets for the games were selling for more than £100 less than face value and tickets for the final have dropped by 44%.
A strong World Rugby pricing strategy also affected pricing of the remaining matches and it is clear that this revenue could have been protected.
O2 Perhaps most notable in this category are the England sponsors, not in the least because their advertising was still populating the media despite England's exit.
O2, for example, ran the 'Make Them Giants' advertisement and continued with their Wear the Rose campaign.
They maintained that, with over 5 million acts of support on social media, #weartherose was a success – but how successful can a supporting campaign be if there wasn't a team to support?
Lucozade at least surrounded their campaign around the four home nations, allowing them slightly more longevity and relevance as teams went through to the knock-out stages.
Now the tournament has come to a close, England are at least set for a win off the pitch, with over 446,000 visitors spending a projected £869m during their stay but for English rugby fans, brands and sponsors, the lasting feeling of the 2015 Rugby World Cup is bittersweet at best.