The Royal Palm in Mauritius: The best resort hotel in the Indian Ocean is back with a bang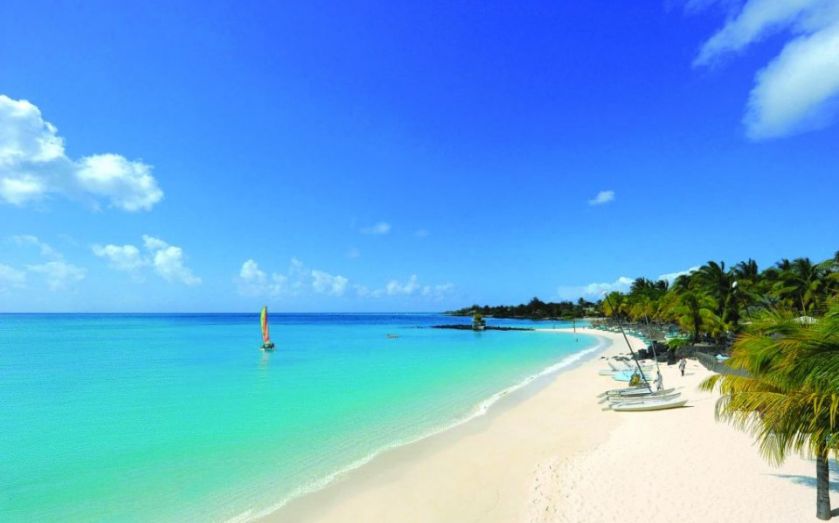 The Royal Palm, haunt of former French presidents François Mitterrand and Jacques Chirac, has just undergone a £10m refurbishment. It was already the best hotel in Mauritius and, in the words of Spinal Tap, it has just turned it up to eleven, upgrading to become the only six star hotel in Mauritius.
The Royal Palm first opened in November 1985. From the start, it promised privacy, which appealed to the Parisian cognescenti. In the 1980s, with no direct flights linking Paris to Mauritius, any wannabes wanting to "bump" into the President over a Chablis or two would have to go via Nairobi and Reunion island. These were determined (and wealthy) people, and by all accounts, plenty made the effort. Word soon spread and this famous spot on the north coast has been a money-spinner ever since.
With a thriving business (over 50 per cent repeat visitors) and a clear position as the best hotel in Mauritius, there was a danger of compromising the "je ne sais quoi" that makes the difference between somewhere good and somewhere special.
The first decision was to call upon the original architect, Mico Giraud – this is evolution not revolution. The number of rooms has been reduced, a brave move in these straightened times, and now with only 69 it is by far the smallest of the resort hotels on the island.
The spend has been on modernizing and upgrading all the fixtures, design and layout of the common areas and facilities. The results are impressive.
If you're a first time visitor, you'll certainly experience the "wow factor". The service is pitch perfect; attentive but not overbearing. The staff treat everyone differently, learning about their quirks and preferences. The personalised service extends to the sun lounger. I don't know if there was an Anglo/German, "That's my lounger!" incident at some point, but hotel policy is that you choose your lounger on day one, and that remains yours throughout, which adds to the personal feel.
Almost all the rooms are suites with balconies or patios. They are finished superbly. For my taste the furniture could be a little more opulent but you can't deny the quality.
There were some irritating teething problems – the inability to link the music on my iPhone to the TV soundsystem, for instance – but for a new opening, this is unusually good.And so it needs to be – repeat business is essential to the Royal Palm, and at this level the regulars are demanding, not to mention bold in airing any grievances. The good news is that all the living-the-high-life regulars I spoke to were hugely impressed.
Head chef Michel de Mateis, who has been at the Royal Palm for 10 years, produces some truly stunning dishes. Each evening he talks to the guests.
"What type of thing would you like tomorrow, Mr Miller?"
"Something fishy but your call, chef…"
My starter of sea urchin with pumpkin was sublime, and the creole-style seafood main course was outstanding. This is great cuisine – interesting, innovative, beautiful. The spa, as you would expect, is a world-beater; I'm pretty sure the team could unwind even the most highly-strung banker to a state of blissful ecstasy. The complex is set in its own area, with water-features leading into its own swimming pool.
For those insisting on activity, there are tennis courts, a squash court and a wide variety of watersports. I chose golf at Le Paradis (also a Beachcomber Group property). The hotel helicopter gets you there in 10 minutes.
When I visited there were very few children around and they were well catered for in a kids club with all the requisite sandpits/paddling pool and heaps of arts and crafts. It would be interesting to see how the hotel changes during school holidays; it would seem a great shame to spoil the tranquility with kids leaping into the pools. It is more a glide-gently-into-the-pool kind of place.
The task for any hotel in Mauritius is to bring out the best of what this intriguing island has to offer. Royal Palm does it wonderfully. My perfect day: early swim in the sea; quick refreshing shower before enjoying breakfast on my balcony; an hour or two sailing a Hobie Cat in the mid-morning breeze; a light lunch followed by a snooze on my lounger; waterski or massage (depending on my mood); sun-downers at six followed by de Mateis's tasting menu. Rinse and repeat for as long as your budget allows.
NEED TO KNOW
Beachcomber Tours (01483 445 610;
beachcombertours.co.uk
) is offering seven nights at Royal Palm Mauritius from £2,070 per person sharing a junior suite on a bed and breakfast basis including economy flights and private hotel transfers.
Individual rates for rooms with breakfast start at €850 per night rising to €6,250 for the royal suite. Drinks, lunch and dinner are all extra.
British Airways flies to Mauritius three times a week from Gatwick.