Privatised Royal Mail floats at 330p as any wanting more than £10,000 of stock get turned away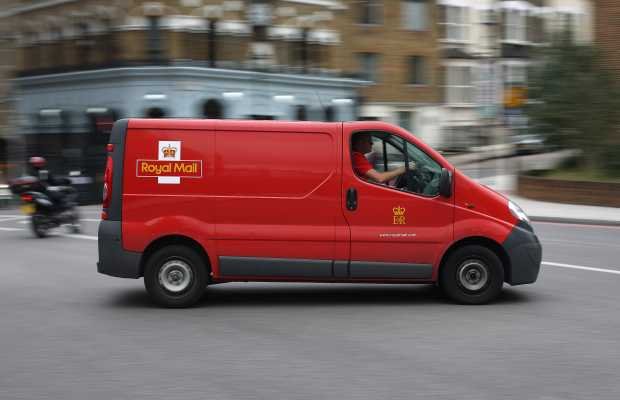 Allocation details for the biggest privatisation since the 1980s have been released. Royal Mail shares have sold at 330p.
All members of the public who applied will get £750 of shares, but anyone who applied for over £10,000 will get nothing.
67 per cent of shares will go to institutions (as opposed to the 70 per cent expected), with the remaining 33 per cent going to retail investors (versus 30 per cent expected).
IG are running a Royal Mail grey market which closed today ahead of tomorrow's trading – suggesting that shares may open at a mid price of 406p.
The Offer comprises 521.7 million existing Ordinary Shares, excluding Over-allotment Arrangements (the "Base Offer"), representing 52.2 per cent. of Royal Mail's share capital on Admission.

Total gross proceeds raised in the Offer will be approximately £1,722 million assuming no exercise of the Over-allotment Option and £1,980 million assuming exercise in full of the Over-allotment Option.

Over 99 per cent. of Royal Mail's approximately 150,000 UK-based eligible employees will between them receive a total allocation of just over 100 million free shares in HM Government's offer, representing 10 per cent. of Royal Mail's share capital.

Following Admission and the transfer of shares under the Employee Free Shares Offer, HM Government will hold 37.8 per cent of the Ordinary Shares, which will be reduced to 30.0 per cent if the Over-allotment Option is exercised in full.
The institutional tranche of the Offer was more than 20 times subscribed and the Retail Offer was approximately 7 times subscribed.

67 per cent of the Base Offer has been allocated to institutional investors and 33 per cent. of it has been allocated under the Retail Offer.

All members of the public who have applied for shares in Royal Mail through the Retail Offer, up to and including applications of £10,000, will receive an allocation of 227 Shares which is equivalent to £749.10 at the Offer Price. This represents almost 95 per cent. of all members of the public who have applied – or over 690,000 people. Those who have applied for shares worth more than £10,000 will not receive an allocation, which is in line with the treatment of larger applications in previous well over-subscribed privatisations.

– All members of the public who submitted a valid application for £750 worth of shares – more than 93,000 people – will have their application met in full.
– In total over 270,000 applicants, (37 per cent. of applicants) will receive at least half of the Shares they have applied for.
– Only approximately 5 per cent of applicants will receive no allocation.
Conditional dealings in the Ordinary Shares will commence on the London Stock Exchange at 8.00am tomorrow (11 October 2013) under the ticker RMG. Investors should note that only investors who applied for, and are allocated, Ordinary Shares in the Institutional Offer or (save in certain circumstances) the Intermediaries Offer will be able to deal in Ordinary Shares on a conditional basis.

Admission to the premium listing segment of the Official List and to trading on the main market for listed securities of the London Stock Exchange and the commencement of unconditional dealings are expected to take place at 8.00 am on 15 October 2013. At Admission the Company will have 1,000 million Ordinary Shares in issue.

As stabilising manager on behalf of the syndicate, UBS Limited has been granted an Over-allotment Option, exercisable no later than thirty days from tomorrow, by HM Government over up to 78.3 million Ordinary Shares, representing 15 per cent of the Base Offer.
Shares were expected to be priced in a range of 260 to 330p initially. Those who've bought shares through brokers such as Hargreaves Lansdown will be able to trade shares tomorrow, while unconditional trading will open at 8am next Tuesday.
The initial public offering attracted over 700,000 bidders via Post Office branches and intermediary stockbrockers. Bids came from individuals spending the minimum £750 to massive sovereign wealth funds based in Kuwait and Singapore.
Vince Cable, secretary of state for business, innovation and skills, has been keen for the allocation to be distributed in favour of smaller investors and has pressed to ensure that the institutional order book is dominated by long-term institutional investors rather than hedge funds.
Many investors are expecting to see an immediate surge in stock value after the privatisation – but Cable has stressed that the initial froth of trading should be ignored when evaluating whether the offering was under or overvalued.
But the Royal Mail privatisation is different from ones to the past. Paul Taylor of McCarthy Taylor told City A.M. that "this is very different to previous large privatisations" and that "where BT and British Gas had near-monopolies, Royal Mail is entering a cut-throat environment."
Bookmaker Paddy Power has odds of 15/8 that Royal Mail shares will close above 450p on Friday and 3/1 from 400p to 425p. Chances of shares trading in that first announced range of 260p to 330? Paddy Power are giving odds of 13/2 that shares will trade 350p or less.
Is Royal Mail a win-win for the Tories? If shares fall at IPO, Labour was wrong it was sold cheap. If jump, Tories revel in happy market

— James Mackintosh (@jmackin2) October 10, 2013