Peng Shuai: Tennis star's email raises further concern for WTA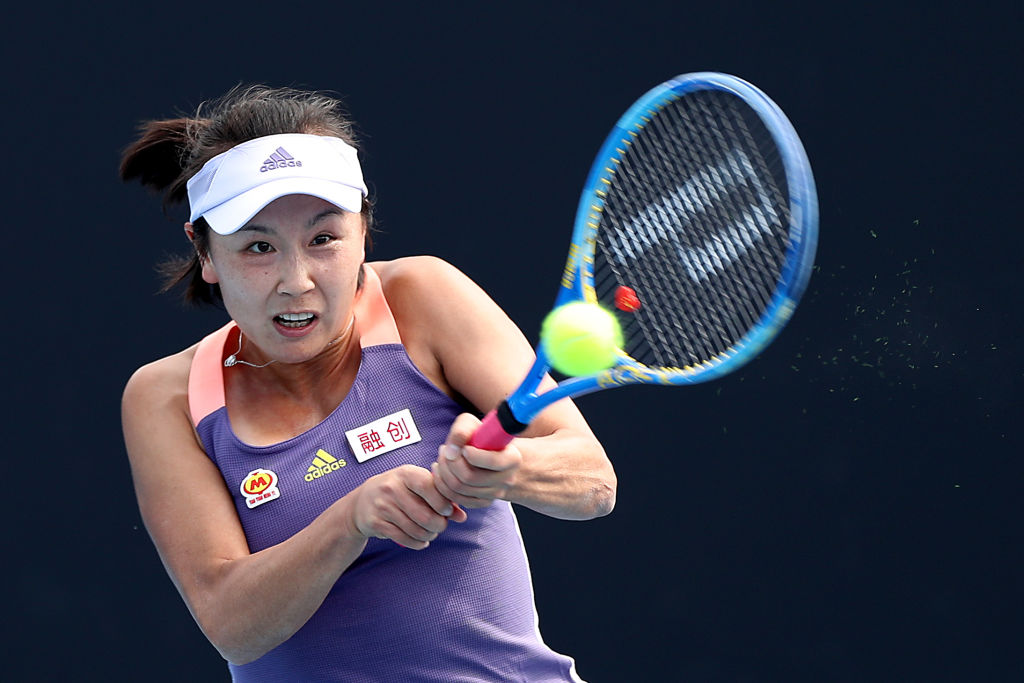 The head of the Women's Tennis Association (WTA) has cast doubt on the legitimacy of an email alleged to have come from Peng Shuai, whose whereabouts is unknown.
Peng, a former world No1, posted an allegation of sexual assault against former Chinese Vice Premier Zhang Gaoli on social media site Weibo.
She alleged that she was "forced" into sexual relations with Zhang and has not been seen publicly since.
"I have a hard time believing that Peng Shuai actually wrote the email we received or believes what is being attributed to her," Steve Simon, chair of the WTA said.
He said the email "only raises" concerns.
Many have cast doubt upon the email, provided to Chinese state media.
A twitter campaign with the hashtag '#WhereIsPengShuai' has seen tennis stars including Niomi Osaka and Stan Wawrinka post about Peng's whereabouts.
A spokesperson for China's foreign ministry said on Thursday: "This is not a foreign affair matters and I am not aware of the relevant situation you mentioned."