Once again the world's economies prove that Bitcoin can be the answer to their problems
The Week in Review
with Jason Deane
Bitcoin's recent price moves have hogged the headlines a bit over the last couple of weeks as it continues its slow and steady upwards march, reflecting a much wider growing bullish sentiment that seems to be gaining momentum right now.
However, while scrolling through my Twitter feed this week (not that it seems to work properly any more, but don't get me started on that) it suddenly struck me just how much our traditional fiat based system and Bitcoin are really starting to diverge.
It's no secret, for example, just how serious the issue with sovereign debt repayment is becoming – something that Greg Foss loves to talk about at length – but if you're not aware of the sheer scale of this growing problem, it's worth checking out this recent three minute interview with billionaire Barry Sternlicht. Or, for a visual in a similar vein, this image issued by the US Treasury Department and posted by Lynn Alden.
Meanwhile, here in the UK – where we have the same problem, just with different numbers – the Bank of England raised interest rates to 4% bringing higher mortgage rates to a whole generation of homeowners who have never known anything other than ultra-low rates. The last full set of mortgage arrears data from UK Finance only covers until September 2022 when rates were a mere 1.75%, so it's likely the next report is not going to be pretty.
The Bank of England is doing this because of its ongoing war against inflation which is still at a 40 year high, but the economic and productivity costs are going to be significant. My children, for example, were at home this week because of teacher's strikes over pay and, frankly, I'm concerned whether we'll even have an NHS in the coming decade.
This is just the public sector impact and companies, especially small businesses, are facing the fight of their lives. I have some insight into this as I owned and operated a chain of internet cafes and coffee shops for nearly twenty years and all I can think about is how hard survival would be now if I hadn't sold them. It's rather telling that every store I sold off has now shut down.
The pressure is everywhere. Lebanon devalued its currency by 90% this week, effectively wiping out the wealth of another 5.6 million people at the stroke of a pen. This is just the latest example of our global fiat system requiring ever increasing intervention just to keep it breathing, but, meanwhile, Bitcoin's ascension continues quietly in the background. The signs are small, but relentless and cumulative.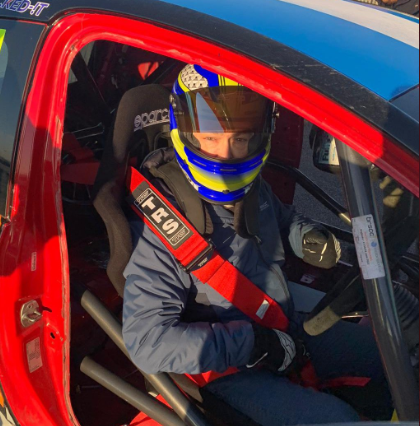 The Wallet of Satoshi reported a record number of transactions in January and, in fact, the Lightning Network reached a new record level of capacity as adoption continues. Jack Mallers continues his sterling work using the Bitcoin Lightning Network rails by allowing 60 million Filipinos to transact I local currency on it and I guarantee you he won't be stopping there.
Meanwhile, the move in Bitcoin price has buoyed miners and I have seen – first hand – the effect this has had with private clients who have bought machines out of hibernation and switched them back on. Miners have had a tough time recently, but the reality is they were never in any doubt. Nor are any of us who work full time with Bitcoin.
Finally, I'm excited to be heading back to El Salvador with the Bitcoin Racing team tomorrow for ten days of meetings, tours and events. The team is officially endorsed at Presidential level and it'll be worth watching this space for some pretty cool announcements. So if you're not following the Bitcoin Racing team on Twitter, now's the time to do so!
Have a great weekend!
Fancy £40 in FREE Bitcoin? Well, if you don't yet have a Luno wallet, you can grab yourself a nice little weekend bonus! Simply download the Luno app from the app store and enter code UDDT79 in the rewards tab (or sign up using this link) and, as soon as you buy your first £100 in any crypto, £40 will be added to your balance. That's it! Enjoy!*
*18+, UK Resident, new Luno users only. Exchange transactions excluded.
Yesterday's Crypto AM Daily…
In the markets
The Bitcoin economy
*Data can be found at https://terminal.bytetree.com/ 
Total crypto market cap
The total capitalisation of the entire cryptocurrency market this morning was $1.075 billion.
What Bitcoin did yesterday
We closed yesterday, February 2, at a price of $23,471. The daily high yesterday was $24,167, and the daily low was $23,468.
Bitcoin market capitalisation
Bitcoin's market capitalisation this morning was $451.896 billion. To put it into context, the market cap of gold is $12.731 trillion and Tesla is $595.7 billion.
Bitcoin volume
The total spot trading volume reported by all exchanges over the last 24 hours was $29.380 billion. High volumes can indicate that a significant price movement has stronger support and is more likely to be sustained.
Volatility
The price volatility of Bitcoin over the last 30 days is 37.94%.
Fear and Greed Index
Market sentiment today is 60, in Greed.
Bitcoin's market dominance
Bitcoin's market dominance today is 44. Its lowest ever recorded dominance was 37.09 on 1 January 2018.
Relative Strength Index (RSI)
The daily RSI is currently 73.57. Values of 70 or above indicate that an asset is becoming overbought and may be primed for a trend reversal or experience a correction in price – an RSI reading of 30 or below indicates an oversold or undervalued condition.
Convince your fam: Soundbite of the day
"We remain steadfast in our commitment to grow the economy and enable technological change and innovation – and this includes crypto asset technology."

Andrew Griffith, economic secretary to the UK Treasury
What they said yesterday
Not nothing…
Modern rails for old finance…
NFTs on Bitcoin, anyone? 
Would you like to help spread the adoption and education of Bitcoin in the UK and even stack some Sats while you're doing it? Well, now you can!
The Bitcoin Pioneers community, backed by Barry Silbert's Digital Currency Group, was created to introduce Bitcoin to a mainstream audience in a meaningful way and now has members right across the UK.
We share tips, stories and ideas on how to encourage others to try Bitcoin for the first time. And, thanks to support from Luno, each Pioneer gets £500 of Bitcoin a month to share with beginners, helping them get started.
So, if you're passionate about Bitcoin, why not join today? Click here to find out more!
All feedback on Crypto AM Daily in association with Luno is welcome via email to James.Bowater@cityam.com 🙏🏻
Crypto AM: Editor's picks
Sam Bankman-Fried: A tissue of lies soaked with fake tears?
Three-in-four wealth managers are gearing up for more cryptocurrency exposure
Crypto.com granted FCA licence to operate in UK
Q&A with Duncan Coutts, Principal Technical Architect at IO Global
Jamie Bartlett – on the trail of the missing 'Cryptoqueen'
MPs are falling silent over potential of cryptocurrency
Erica's 'Crypto Wars' handed honours in Business Book Awards
'Let people invest': Matt Hancock makes case for liberal crypto rules
Explained: Why the Treasury is so sold on stablecoins
Fears crypto is used to avoid sanctions 'misplaced,' says Matt Hancock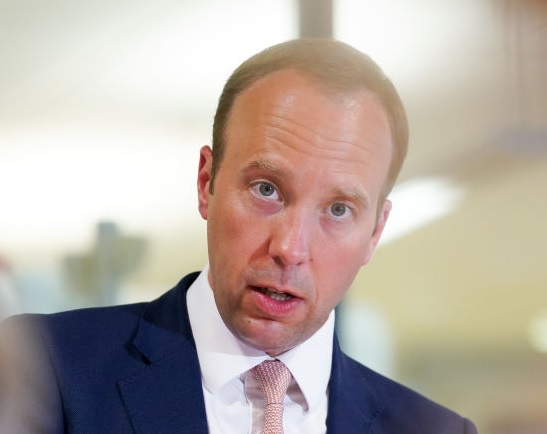 The cryptocurrency fundraisers behind Ukraine's military effort
Crypto AM: Features
Crypto AM: Founders Series
Crypto AM: Industry Voices
Crypto AM: Contributors
Crypto AM: In Conversation with James Bowater
Crypto AM: Tomorrow's Money with Gavin S Brown
Crypto AM: Mixing in the Metaverse with Dr Chris Kacher
Crypto AM: Visions of the Future, Past & Present with Alex Lightman
Crypto AM: Tiptoe through the Crypto with Monty Munford
Crypto AM: Taking a Byte out of Digital Assets with Jonny Fry
Crypto on the catwalk
Crypto AM: Events
Cautionary Notes
It's definitely tempting to get swept up in the excitement, but please heed these words of caution: Do your own research, only invest what you can afford, and make good decisions. The indicators contained in this article will hopefully help in this. Remember though, the content of this article is for information purposes only and is not investment advice or any form of recommendation or invitation. City AM, Crypto AM and Luno always advise you to obtain your own independent financial advice before investing or trading in cryptocurrency.