New Zealand great Jonah Lomu changed the face of rugby union forever, according to England World Cup-winner Will Greenwood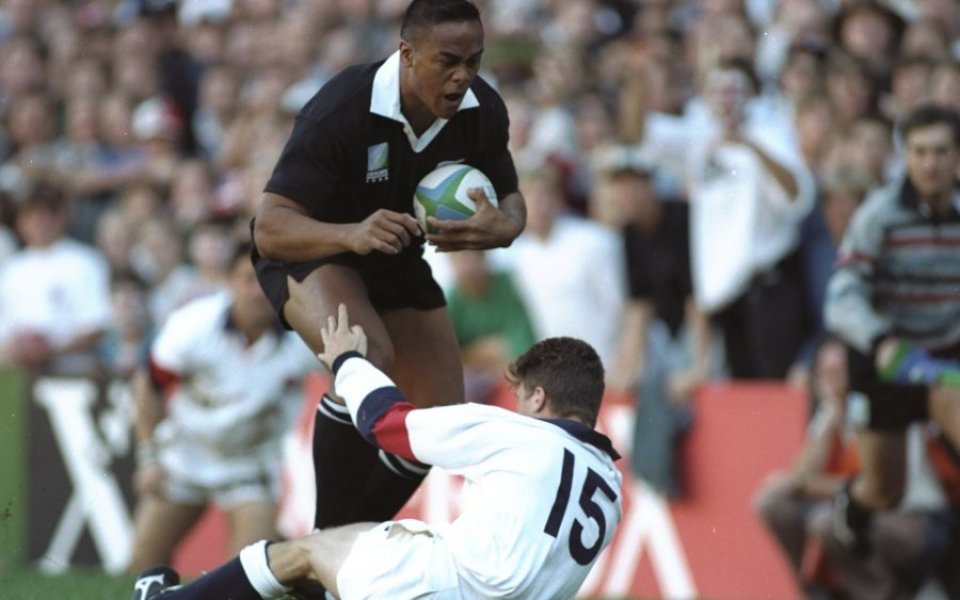 Marauding New Zealand powerhouse Jonah Lomu will always be remembered for changing the face of rugby union in the space of one match, says former England centre Will Greenwood.
Lomu died in his home city of Auckland on Wednesday at the age of 40 after suffering with health problems since his retirement from international rugby in 2002, having contracted a rare kidney disease.
The wing scored 37 tries in 63 Tests for the All Blacks between 1994 and 2002, although it was his annihilation of England in the semi-final of the 1995 World Cup which Greenwood believes has left an indelible mark on the sport.
"I invited some friends round to mine to watch the World Cup semi-final and we thought England may have half a chance, having beaten Australia in the quarter-finals," said Greenwood.
"But then we witnessed one man turn a game into a global sport in 80 minutes. It was the most extraordinary physical performance you are likely to see.
"It changed rugby and everybody sat up in sport and entertainment and said 'who's this guy?', 'what's this sport?' and it changed rugby that day."
Lomu scored four tries out of his seven for the tournament in New Zealand's 45-29 success against England in Cape Town in 1995, a performance which World Cup-winning coach Sir Clive Woodward insists was pivotal in the development of the professional game.
"The 1995 World Cup, he dominated that World Cup with his sheer athleticism and his sheer presence," said Woodward.
"He took the game into the professional era because people realised these guys were amazing players, amazing athletes and the game could go professional."
Former New Zealand captain San Fitzpatrick added: "He was an absolute legend of the game, the first global superstar of our wonderful game. He set the world alight at the 1995 World Cup in South Africa."