Michael Johnson: Track and field needs more best versus best to attract fans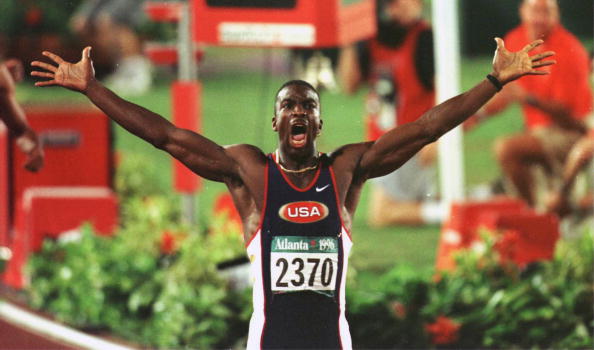 Four-time Olympic gold medalist Michael Johnson says track and field's lack of "best versus the best" battles on the calendar has contributed to declining interest in athletics.
The sport has been at a crossroads for a number of years. While it can claim the fastest man and woman in the world and remains the epicentre of the Olympic Games, it also feels too open, almost ignoring what it means to be one of the few truly able to call themselves among the best in favour of mass participation at the highest level.
"When you say professional, it typically means the best of the best," former sprinter Johnson tells City A.M. "And when you have a professional league, or circuit, or tour – look at golf or tennis – it is the best of the best.
Track and field hallmark
"That is a hallmark of professional sport. It is one of the things from a fan perspective which is critical to have fans, to get the media interested and to then score media rights, which is significant revenue. 
"If fans typically look at professional sports as the best of the best then you've got a problem with track and field if it doesn't have the best of the best, but a mixture of some of the best and some who are not the best."
British Athletics is reportedly in a state of financial disarray, despite selling more than 30,000 tickets for this summer's Diamond League leg at the London Stadium, once home of the 2012 Olympics.
And the wider picture is one in which broadcast deals aren't competitive with other sports, empty seats are commonplace at big meets, and potential consumers face unprecedented competition for attention in what is a congested market.
So just what is wrong with track and field?
"We've been having this conversation and asking this question for 20 years," says the 55-year-old Texan.
"There's a sense that it is a new problem, which would also give a flawed sense that there's a quick and easy solution.
"These were problems when I was competing. Track and field has not changed in 30-plus years and the world has simply moved by it.
"When I was competing it was already the model that whoever showed up was whoever showed up, you were not forced to run against the best.
Johnson's legacy
"I would run against the best when I was ready. My goal was to be at my best at the end of the season for the Olympics of World Championships, when I'm going to make the most money, get the biggest accolades and be able to establish my legacy.
"I don't blame athletes [now] for competing against the best only when they want or when it is best for them."
There's no denying Johnson managed to establish his legacy in winning four Olympic and eight World Championship golds in a career that saw him become known as 'The Man With the Golden Shoes' – with aptly coloured spikes in tow.
This summer sees another major global event, the World Championships in Budapest, just a year after the last, pandemic-delayed edition in Eugene, United States.
My goal was to be at my best at the end of the season for the Olympics of World Championships, when I'm going to make the most money, get the biggest accolades and be able to establish my legacy.

Michael Johnson
Brits abroad
Across the pond in 2022 Britain picked up one gold, one silver and five bronze medals – their worst gold haul since Osaka 2007 and way down on the four golds achieved in Beijing eight years ago.
Improvement will be the target in Hungary, but that may be a challenge given the current state of track and field in Britain.
"It's hard. It depends on the expectation," Johnson says. "You have to look at how many athletes British Athletics realistically, given the talent pool, thinks should be in finals, should be winning medals, should be winning gold medals.
"Then it's a matter of how close you are to that. Compared to recent times [athletics in Britain] is probably right about there, or maybe a little better, with the number of athletes over the last few major championships who have found themselves in finals with an opportunity to battle.
"But what's realistically expected and what is hoped for shouldn't end up being the same thing. Because that's not how it's supposed to be."