Lord Mayor's Show 2014 in pictures: City of London procession marks Alan Yarrow taking over from Fiona Woolf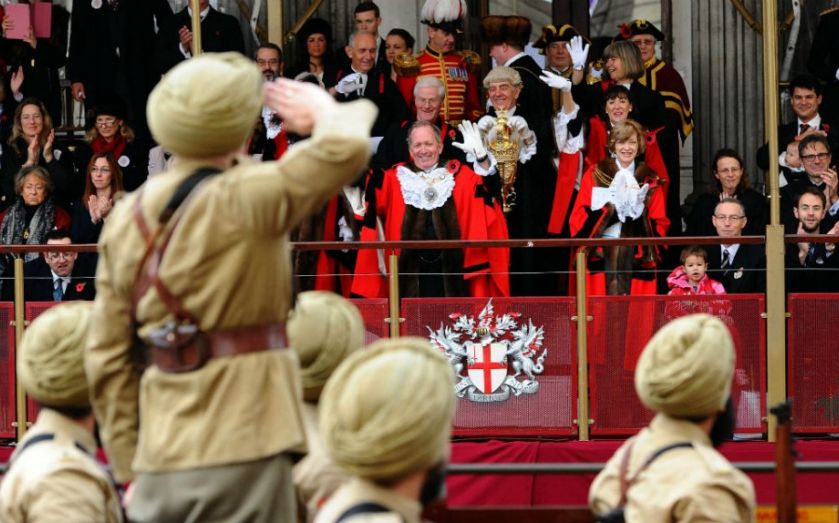 The City of London played host to the 799th Lord Mayor's Show where incoming Lord Mayor Alan Yarrow and outgoing mayor Fiona Woolf, along with huge public crowds, watched the procession of floats travel past City landmarks.
The procession headed off from Mansion House at 11am today, passing by Bank station, the Bank of England and the Royal Courts of Justice, with City skyscrapers such as the Cheesegrater and the Gherkin towering overhead.
Yarrow was officially sworn in to his new position at the Guildhall Silent Ceremony at yesterday, and the event is a long held tradition marking the handover of the title between the old and new mayor.
Ending the celebrations is a fireworks display along the river, due to take place at 5.15pm.
(Source: Getty)