How to discover new wines without breaking the bank
When it comes to choosing a wine, people tend to stick to what they know. A recognisable wine like a Malbec or a Sauvignon Blanc can feel like a safe bet, or you may be wary of mispronouncing a wine you have never seen before to that snooty looking waiter. Restaurants know the more popular wines are going to get sold, so the markup can be higher and with many recognisable labels and names around, at a certain point you are going to be paying for "the brand". 
You might not want to take a risk when parting with your pounds but actually, it pays dividends to be wine-curious.
South America is already established for its winemaking, indeed the Argentine Malbec is on every wine list in London, but certain countries can still surprise us like Uruguay, whose climate is fairly close to Bordeaux's and is bringing impressive Tannat to the market. Similarly, if you enjoy a New Zealand Sauvignon Blanc, then know that it is also the most widely planted grape in Chile, a country offering terrific quality and value with their wines.
A Burgundian Pinot Noir is likely going to take a hefty chunk out of your wallet, but Eastern European countries are rapidly coming to the fore with Romania being the new region to watch for this tricky-to-grow varietal. Freddy Bulmer, Eastern European Buyer for The Wine Society, says this is "thanks in large part to the ever-increasing quality of wines from this part of the world. There has been a real renaissance for local grape varieties, many of which were on the verge of extinction, combined with much more worldly and experienced winemaking teams. The quality speaks for itself".
Of course, it is all very well for someone to suggest diving into the unknown, but it can be daunting when cost is a factor. No one wants to splash the cash only to be disappointed when opening the bottle. Luckily, Marks & Spencer have launched a new "Found" range, showcasing a variety of more obscure grapes and regions, all for under a tenner.
Sue Daniels, Marks & Spencer's in-house winemaker says: "The range is designed to be an affordable invitation to wine lovers to venture off the beaten track and discover new varieties, regions and styles. From a winemaker's perspective, it has been hugely rewarding to put together and has seen us talking to winemakers from across the world to uncover hidden gems.
"With the entire range priced from £7- £10 we've kept it accessible, to throw open the window to a wider world of wine. We're hoping it will be a breath of fresh air and encourage our customers to explore further afield, outside their wine comfort zone to discover destinations that they will want to return to again and again.
"Lastly, when sourcing all of these wines, as always, we've kept an eye on sustainability and the environmental impact of our producers. We're pleased to say that all of these producers are working with sustainability in mind, and all of the wines in the new range are vegan, in line with our pledge to offer 100 per cent vegan wines in 2022."
There definitely seems to be a more recent push to embrace sustainability and interesting indigenous varieties. Countries not typically associated with winemaking are producing some incredible wines and, while trying to encourage sales and reputation, can offer these at comfortably bargainous prices.
The Wine Society, which recently won six awards at the International Wine Challenge including 'Merchant of the Year', has for a long time striven to provide global diversity in wine. "A huge part of our history as a business has been working with and showcasing the wines from lesser known countries or regions, so it's very much a part of our DNA. One of our founding objectives centred around wines that were "hitherto unknown" and although we do, of course, sell lots of the classics, we still over-index on the off-the-beaten track wines too" says Bulmer, adding "We are really lucky as buyers to sell to some of the most curious and open-minded wine drinkers in the UK so there is definitely a good level of interest for unfamiliar grape varieties".
They say that a change is as good as a holiday and we could all do with one of those right now, so next time you are choosing a bottle take advantage of the purse-friendly new wines available and embrace your wine curiosity.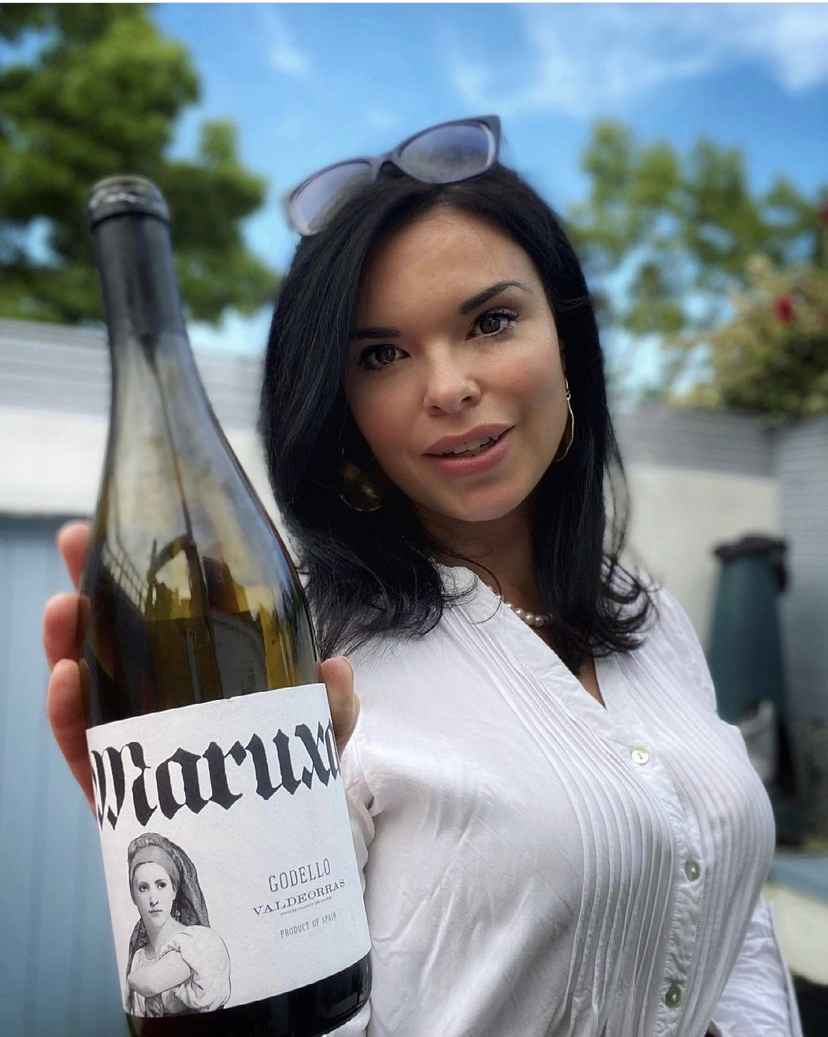 Wallet-Friendly Picks For The Wine Curious:
Godello: Maruxa Godello, Valdeorras, Spain 2020: To quote the great Master of Wine Jancis Robinson "Godello combines the structure of white burgundy with the finesse of a juicily mineral grape" – and doesn't it just. A stunning example of floral blossom, juicy pears and peaches and a refreshing minerality. An utter bargain at £10.95 from the Wine Society currently, it joins Majestic's ranks in August (you heard it here first!).
Xinomavro Mandilaria, Greece, 2019, Found Range, Marks & Spencer: A unique blend of Xinomavro from Greece's North and Mandilaria from the Southern islands this is my personal favourite of all the Found range. Fragrant, flavoursome and surprisingly elegant this will change anyone's mind about "rough" Greek wine. Utterly delicious for under £10. 
Bulgarian Heritage Mavrud, Via Vinera, 2017: A native Bulgarian grape, Mavrud is the perfect new choice if you like a Syrah or a Malbec. Full-bodied black fruit notes of cherry and blackcurrant, a smooth savoury richness and a tasty dose of black pepper. Tons of flavour, beautifully made and absolutely fantastic drinking for the price of £8.95.
Sea Change Organic Red, 2019: Though the front of the label says simply "organic" this red wine is actually Bobal, an indigenous Spanish grape. Intense dark fruit flavours and a beautiful balance between structure and acidity this grape is also full of the anti-oxidant resveratrol. At £13.99 a bottle, Sea Change are also driving wine sustainability, ethical practices and ocean conservation.
Nerello Cappucccio, Sicily, Italy 2019, Found Range, Marks & Spencer: A heady perfume of roses and violets this richly flavourful red wine from sun-baked Sicily is smooth, juicy and perfect pairing with a big bowl of pasta or a pepperoni pizza. You can serve this at room temperature, but I prefer it lightly chilled on a hot day. If you are a fan of Primitivo then give this a try at just £7. 
• Libby Zietsman-Brodie is the Founder of Bacchus & Brodie, an independent wine consultant and co-creator and presenter of Boozy & The Beast: How To Drink Better – an irreverent series on wine, without the snobbery. Instagram: @a_little_sip_of_me_time @boozybeastTV