Homes in homage to enterprising MP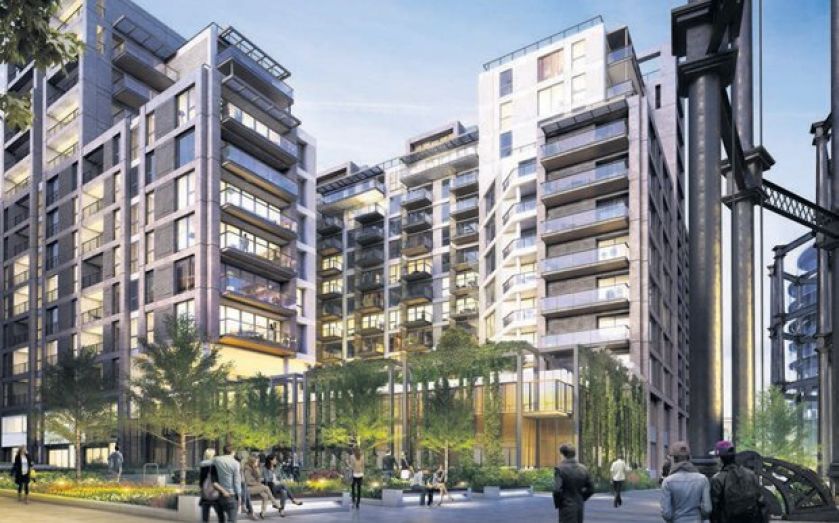 New homes alongside Regent's Canal are a natural haven away from the hustle and bustle
A TRIBUTE to the historical figure who inspired the London Underground logo lies in the bricks and mortar of contemporary London.
The industrial architecture of the newest homes to arrive in King's Cross pay homage to Liberal MP Samuel Plimsoll who sat in the House of Commons during Queen Victoria's reign. Known as the "sailor's friend", he campaigned for greater safety for goods merchants after a series of shipwrecks as a result of frequent overloading. He invented the Plimsoll Line – the iconic circle with a line going through the centre – to easily show the maximum depth a vessel can be immersed before it's in danger of sinking.
His legacy has been cemented in The Plimsoll Building, the third private residential development to open up in the heart of the 70-acre site. Situated alongside Regent's Canal, its architecture – textured brick on the outside and facades made from light concrete panels on the inside – is a nod to its Victorian industrial heritage, harking back to the days when the site was a railway coal drop.
"We were going to have a street called Plimsoll Street," says Robert Evans, director of King's Cross developer Argent, "but there was one in Islington already and the fire brigade has rules against naming streets the same too close together.
"So we thought, a big part of King's Cross is about transport and Plimsoll's arguably the man behind the London Underground sign, the Plimsoll coal viaduct is nearby, a school's on the site and you really only wear plimsolls in school… Everything just made sense."
The development is bringing 178 private apartments to the area, spread over two blocks called Summer and Freshwater. The homes are a mixture of 17 studios, 46 one-beds, 75 two-beds, and 40 three-beds with penthouses and duplexes sitting on floors 12 and 13. There's a small retail space of 100sqft, a community meeting room, two schools, a private dining space, business lounge, and residents' gym.
But the star attraction is set to be the scenic lift that takes passengers straight up to a rooftop conservatory split over two levels with a gallery. "We wanted somewhere for the people living there to go to get away from it all and have a different perspective on where they live." Nature is integral to the building's design; most apartments come with a balcony, a terrace, or both, overlooking a landscaped, raised garden, resembling a seasonal tapestry of evergreens, perennial plants, and forest grasses.
"We were very conscious of the natural environment from the outset," says Evans. "The residents will be living in what will be a high density part of the city and the natural elements are just what makes living more enjoyable."
Studio apartments in the Freshwater phase will be on sale for £440,000 from today. For sales information, call Knight Frank on 020 3691 3969.