Government rubbishes Hammond's hedge fund Brexit conspiracy theory
The government has hit back at aBrexit conspiracy theory that Boris Johnson is colluding with currency traders by forcing a no-deal Brexit, claiming Labour is causing greater yet market uncertainty. 
Shadow chancellor John McDonnell demanded answers from the Conservatives, after former chancellor Philip Hammond wrote an article for The Times which claimed that speculators had "bet billions on a hard Brexit… and there is only one outcome that works for them". 
Read more: Boris Johnson denies plan for post-Brexit non-border checks in Ireland
Hammond's surprising intervention – which was quickly shot down by financial expert Frances Coppola at the weekend- follows a widely debunked Byline Media article claiming the number of short positions had jumped up since Johnson became Prime Minister, in an apparent misreading of the available data.
McDonnell quoted both Hammond and other "evidence [which has] mounted of sizeable sums to short the pound, betting on sterling falling in the case of a no deal Brexit".
But Simon Clarke, recently promoted Exchequer Secretary to the Treasury, gave this argument short shrift, telling the Commons that a Labour government would cause more uncertainty.
"The main threat to the economy would come from policies [McDonnell] set out last week," he said.
That position was backed by multiple backbenchers, including former Work and Pensions secretary Amber Rudd.
Clarke went on to hail the financial services sector, saying: "The City of London is… one of the key cards in our hands when it comes to the Brexit negotiations… we have to do more to talk it up, rather than talk it down."
Even former Labour aides agreed the Brexit conspiracy theory was bizarre, despite it gaining considerable traction online. 
McDonnell's former adviser James Meadway slapped down Fatherland novelist Robert Harris, who tweeted that it was "corruption on a scale I wouldn't dare put in fiction".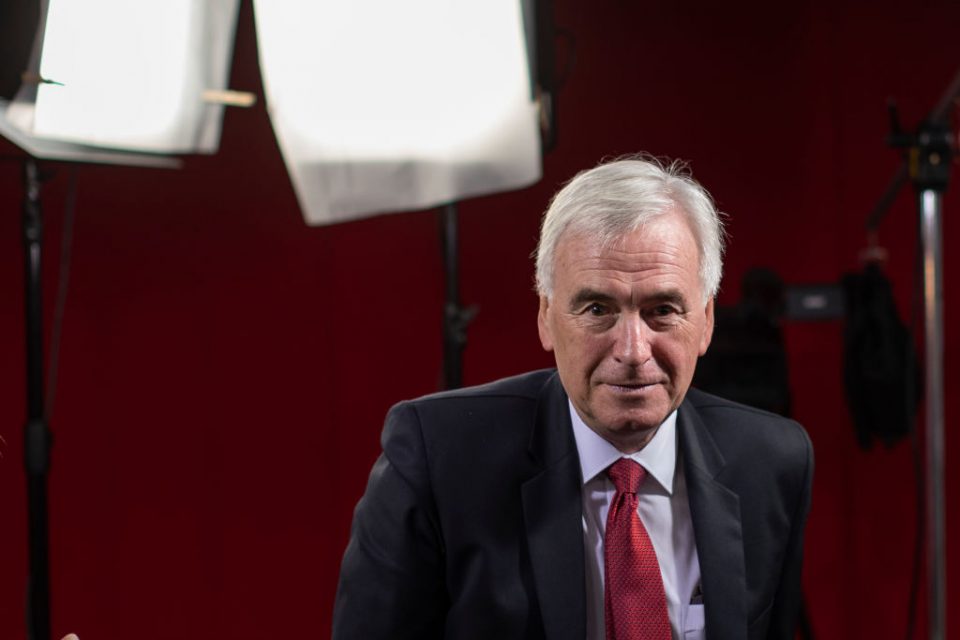 Meadway said: "Too right you wouldn't put it in fiction – it's an absurd conspiracy theory that the former chancellor should know better than to promote."
And Jeremy Corbyn's ex-adviser James Mills tweeted: "I don't think there is some grand No Deal conspiracy.
"The reality is just that many financial spivs back the Tories and Johnson. Largely for domestic policy reasons where policy either benefits them or aligns with their beliefs, or culturally it's all they know."
Within the City the allegations also raised some eyebrows.
"No City financier in their right mind would back any Brexit outcome at this stage, given the random idea generation being delivered by parliament," said Mervyn Metcalf, managing director of Dean Street Advisers. 
Read more: Brexit drags back September growth in UK house prices
At the Conservative party conference, which is taking place in Manchester this week despite the Commons sitting, former DexEU minister Steve Baker told City AM: "Perpetuating these idiot conspiracy theorues in inflammatory to a reckless degree.
"Philip Hammond has given succour to a man who told me in the Commons he is an unreformed Trotskyite. What can he be thinking?"
Main image: Getty