Genge: 'We will turn up and fight against Ireland in Six Nations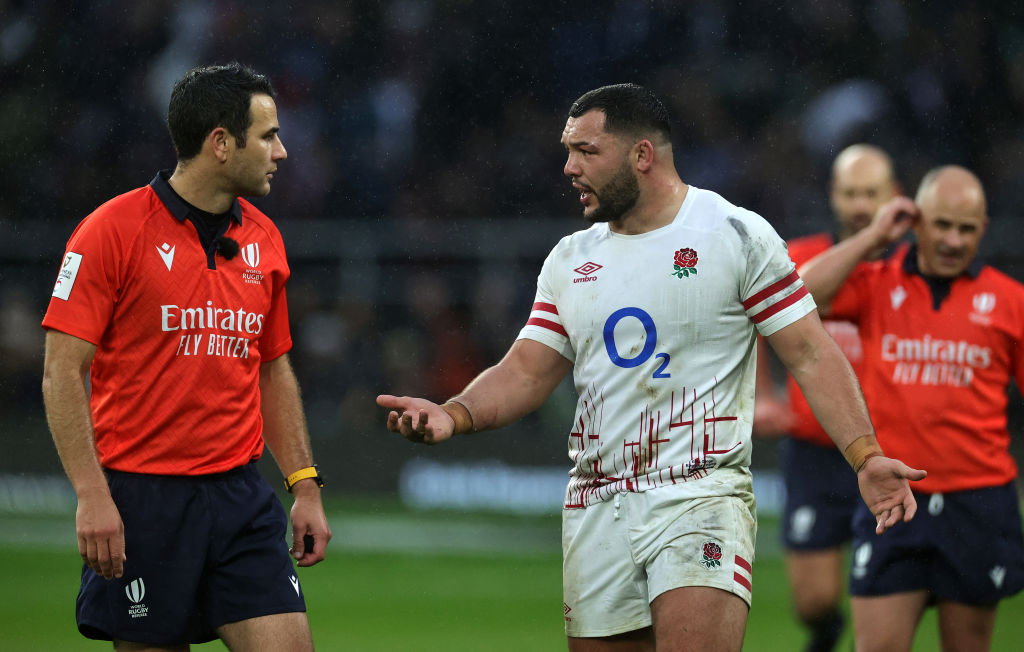 Ellis Genge – who captained England to a record 53-10 defeat to France last week in the Six nations – has insisted the side will show fans some fight this weekend as they look to deny Ireland a Grand Slam in Dublin.
England capitulated to the French at Twickenham in what was the heaviest ever defeat at the stadium.
Coached by Steve Borthwick, England head to Dublin on Super Saturday to face off against the world No1s looking to salvage some pride.
Six Nations fight
"You will see a reaction," prop Genge said yesterday.
"As a team we want to see us fight for each other until the last minute – and I think we will get that.
"I don't think there is a massive difference in skill level and player calibre between the majority of the teams in the world.
"It is just people working hard on the day, and effort, the things that you can control.
"Talent is another question, but I don't think we lack that. It was just being on the same page and fighting until the bitter end and we didn't do that on Saturday.
"[The reasons we lost] are all underpinned by one thing and that is fighting and working hard for each other, and I don't think we did that for the whole game, which is unusual for us.
"I can assure you this group won't be the same on Saturday."
World Cup looming
England's tenure under Borthwick has so far seen them lose to France and Scotland while the team beat Italy at home and Wales in Cardiff – they currently sit fourth in the Six Nations table.
On St Patrick's day Scotland will open Super Saturday against Italy in Edinburgh before Wales play France in Paris. England then face Andy Farrell's Ireland in the final game of this year's Championship – where his son Owen is expected to start at fly-half.
"What an occasion," Genge told BBC Sport.
"It would be amazing to be Irish and have England come over and have a Grand Slam opportunity when they [England] have lost by 50 points on the weekend, on St Patrick's day. A day that is literally made for them.
"So we are going to turn up. And we are going to fight."
Following on from this year's Six Nations Championship, England will play four warm-up fixtures – at home against Wales and Fiji and away to Wales and Ireland – before this year's World Cup in France this autumn, where the side will play Argentina, Japan, Chile and Samoa in Pool B.