Fresh back from El Salvador with a sense that Bitcoin's star is rising
The week in review
with Jason Deane
Well, I've just got back to the UK after spending just under two weeks in El Salvador doing a tour of the country with the Bitcoin Racing team. It's a long trip and, since you can't fly directly from the UK, it takes a little patience.
During this time we were looked after like royalty with airport welcomes, laid-on transport, lunches, dinners and private tours of some of the most beautiful locations in the country – all while accompanied by a team from the national press who covered our every move.
It's a bizarre and unsettling experience having a group of between five and ten camera people walking backwards in front of you wherever you go. I never got used to it and even now, as I sit here, severely jet lagged and dishevelled in my "WARNING: May Randomly Start Talking about Bitcoin" t-shirt and matching shorts, I'm wondering if my hair looks okay.
Some of the team also met with the Vice President, Felix Ulloa, at the Presidential Palace, while other members met with Tourism and Sports ministers who are looking to promote their country through our activities. It looks set to be a very big year for the team, El Salvador and Bitcoin itself.
Speaking of which, even though I was effectively off-grid for much of the trip due to spotty internet access, I did notice that Bitcoin's price had been moving quite dramatically due to increased cash inflows to the asset.
This ties in with two things that I've personally noticed.
First, the broad sentiment of the markets as a whole have improved. I'm largely using anecdotal based evidence here, but since many of the people I know are serious traders, investors or other movers and shakers in the industry, I tend to take notice of their views.
Second, the interest in Bitcoin seems to have coincided with a flood of emails, Twitter DMs and various other forms of communication asking me about 'Ordinals'. Now, anyone who knows me knows that I steered well clear – and was very critical of –  the NFT silliness that dominated the headlines for a couple of years, so I will admit to being very slow off the mark when it came to the possibility of effectively doing the same thing on the Bitcoin blockchain.
Apart from the fact this has been claimed before (incorrectly, since the methodology was always technically via a sidechain or layer two technology) I immediately felt uncomfortable about it. What are the effects on the base layer? How will significant uptake of this affect transactions (you know the thing it was actually designed for) and fees? Should we even be messing with this? There are about a thousand other questions I can easily think of.
Interestingly, the mood is mostly positive across the board, but being an analyst, I always need to see hard data, numbers and verified evidence to use as a basis to extrapolate potential outcomes from. I'm not there yet, but I'm now on it and will report back in due course, so if there are any Ordinals experts out there (is it even too early to actually have any of those?) I'd love to have a chat, hit me up!
In the meantime, have a great weekend!
Fancy £40 in FREE Bitcoin? Well, if you don't yet have a Luno wallet, you can grab yourself a nice little weekend bonus! Simply download the Luno app from the app store and enter code UDDT79 in the rewards tab (or sign up using this link) and, as soon as you buy your first £100 in any crypto, £40 will be added to your balance. That's it! Enjoy!*
*18+, UK Resident, new Luno users only. Exchange transactions excluded.
Yesterday's Crypto AM Daily in association with Luno
In the markets
The Bitcoin economy
*Data can be found at https://terminal.bytetree.com/ 
Total crypto market cap
The total capitalisation of the entire cryptocurrency market this morning was $1.109 billion.
What Bitcoin did yesterday
We closed yesterday, February 16, at a price of $24,307. The daily high yesterday was $24,307, and the daily low was $22,082.
Bitcoin market capitalisation
Bitcoin's market capitalisation this morning was $475,498 billion. To put it into context, the market cap of gold is $12.202 trillion and Tesla is $677.87 billion.
Bitcoin volume
The total spot trading volume reported by all exchanges over the last 24 hours was $37,296 billion. High volumes can indicate that a significant price movement has stronger support and is more likely to be sustained.
Volatility
The price volatility of Bitcoin over the last 30 days is 42.62%.
Fear and Greed Index
Market sentiment today is 62, in Greed.
Bitcoin's market dominance
Bitcoin's market dominance today is 44.56. Its lowest ever recorded dominance was 37.09 on January 1 2018.
Relative Strength Index (RSI)
The daily RSI is currently 70.98. Values of 70 or above indicate that an asset is becoming overbought and may be primed for a trend reversal or experience a correction in price – an RSI reading of 30 or below indicates an oversold or undervalued condition.
Convince your fam: Soundbite of the day
"Blockchain will change the world. Unfortunately, that massive promise causes market participants to go wild – both too bullish at times and too bearish at times.  We've invested through four "crypto winters" already.

Sehaj Singh, Investment Associate at Pantera Capital 
What they said yesterday
Decentralised currency…
?
Would you like to help spread the adoption and education of Bitcoin in the UK and even stack some Sats while you're doing it? Well, now you can!
The Bitcoin Pioneers community, backed by Barry Silbert's Digital Currency Group, was created to introduce Bitcoin to a mainstream audience in a meaningful way and now has members right across the UK.
We share tips, stories and ideas on how to encourage others to try Bitcoin for the first time. And, thanks to support from Luno, each Pioneer gets £500 of Bitcoin a month to share with beginners, helping them get started.
So, if you're passionate about Bitcoin, why not join today? Click here to find out more!
All feedback on Crypto AM Daily in association with Luno is welcome via email to James.Bowater@cityam.com 🙏🏻
Crypto AM: Editor's picks
Sam Bankman-Fried: A tissue of lies soaked with fake tears?
Three-in-four wealth managers are gearing up for more cryptocurrency exposure
Crypto.com granted FCA licence to operate in UK
Q&A with Duncan Coutts, Principal Technical Architect at IO Global
Jamie Bartlett – on the trail of the missing 'Cryptoqueen'
MPs are falling silent over potential of cryptocurrency
Erica's 'Crypto Wars' handed honours in Business Book Awards
'Let people invest': Matt Hancock makes case for liberal crypto rules
Explained: Why the Treasury is so sold on stablecoins
Fears crypto is used to avoid sanctions 'misplaced,' says Matt Hancock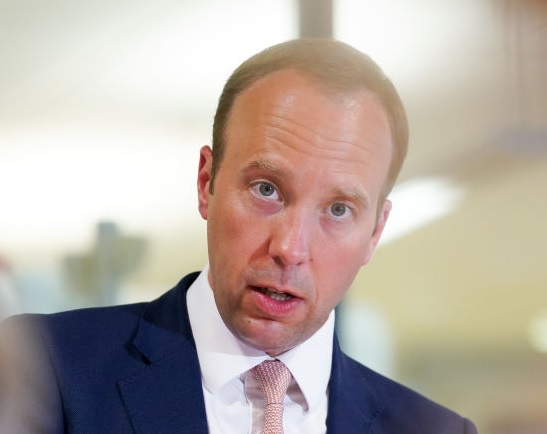 The cryptocurrency fundraisers behind Ukraine's military effort
Crypto AM: Features
Crypto AM: Founders Series
Crypto AM: Industry Voices
Crypto AM: Contributors
Crypto AM: In Conversation with James Bowater
Crypto AM: Tomorrow's Money with Gavin S Brown
Crypto AM: Mixing in the Metaverse with Dr Chris Kacher
Crypto AM: Visions of the Future, Past & Present with Alex Lightman
Crypto AM: Tiptoe through the Crypto with Monty Munford
Crypto AM: Taking a Byte out of Digital Assets with Jonny Fry
Crypto on the catwalk
Crypto AM: Events
Cautionary Notes
It's definitely tempting to get swept up in the excitement, but please heed these words of caution: Do your own research, only invest what you can afford, and make good decisions. The indicators contained in this article will hopefully help in this. Remember though, the content of this article is for information purposes only and is not investment advice or any form of recommendation or invitation. City AM, Crypto AM and Luno always advise you to obtain your own independent financial advice before investing or trading in cryptocurrency.