Former Quindell chair slashes his share holdings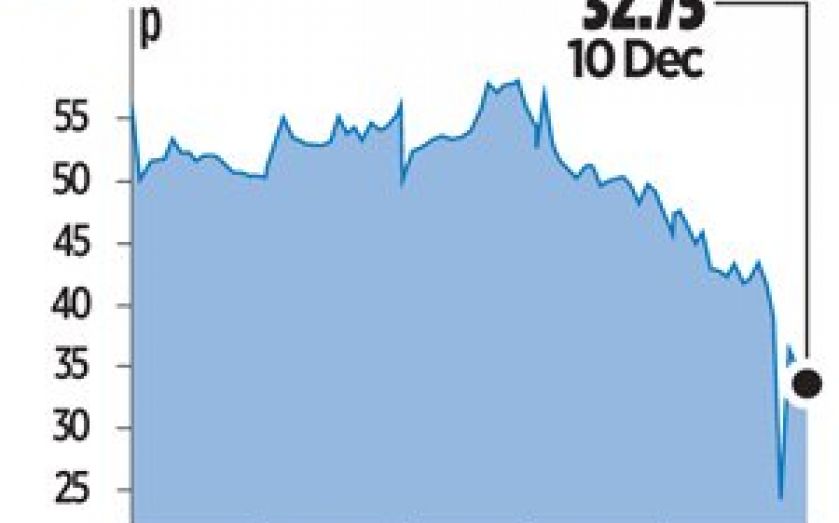 SHARES of embattled insurance outsourcer Quindell lost over a quarter of their value yesterday after founder and former chairman Rob Terry sold off most of his remaining stock.
Since April, when mysterious US short seller Gotham City Research published a note questioning its business and profits, shares in the company have lost more than 80 per cent of their value.
Last month, Terry and non-exec director Steve Scott were forced to step down from Quindell's board shortly after the company's broker, Canaccord Genuity, resigned.
Dave Currie, a former head of investment banking at Investec, has since taken over as chairman on a temporary basis while the company seeks a permanent successor to Terry.
Just this Monday, Quindell's shares fell as much as 16 per cent when the company announced it had hired PricewaterhouseCoopers to conduct an independent review into its accounting practices.
"Sales of shares by Robert Terry have no impact on the day-to-day oper­ations of the business. As we ann­oun­ced in the trading update, the group's business remains robust and we continue to work hard to deliver excellent service to our customers," said chief executive Robert Fielding in a statement yesterday.
Shares in troubled insurance claims group showed signs of life last week when they rose more than six per cent to 55p in trading as Quindell listed its final tranche of 101,586 ordinary shares in treasury.
Yesterday, shares continued to tumble further, closing down 28.02 per cent at 32.75p.