Fifa president Infantino to ask every country to name stadium after Pele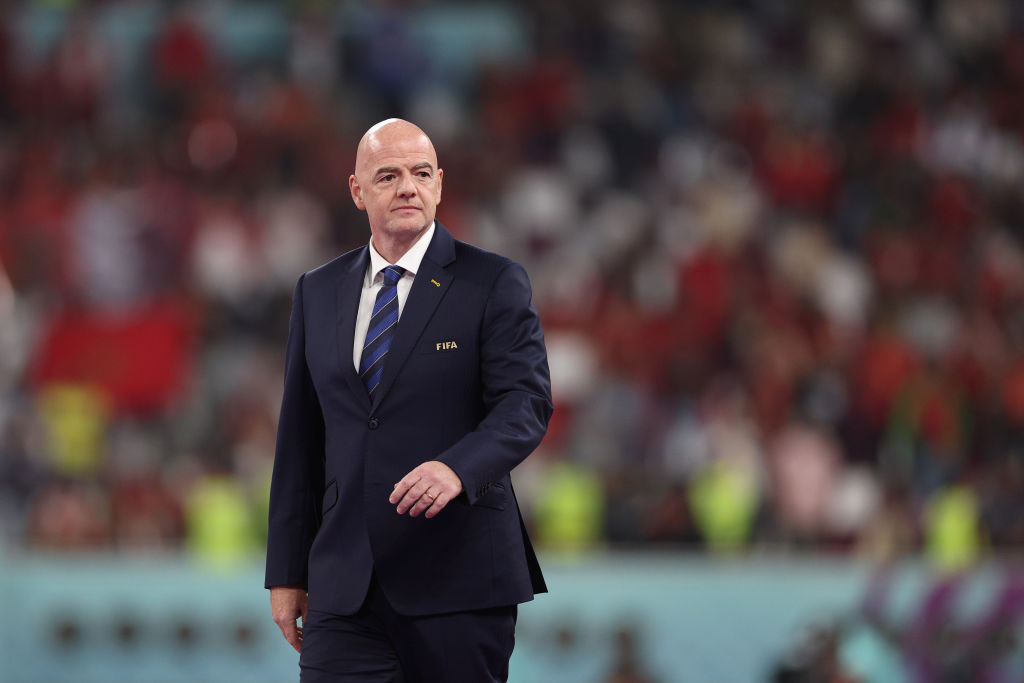 The president of football's governing body Fifa, Gianni Infantino, has said he will ask every country to name a stadium after the late Pele.
The legendary footballer died last week and his funeral took place on Monday in Santos, Brazil.
"We're going to ask every country in the world to name one of their stadiums with the name of Pele," he told local reporters.
This came as Pele's coffin was placed in the Vila Belmiro stadium in Santos.
There had been plans to rename the iconic Maracana stadium after the three-time World Cup winner but those plans were vetoed by the state governor in Rio de Janeiro in 2021.
Infantino has faced criticism in recent months over his relationship with steak connoisseur Salt Bae.