Explainer: Rishi Sunak goes further with military support for Ukraine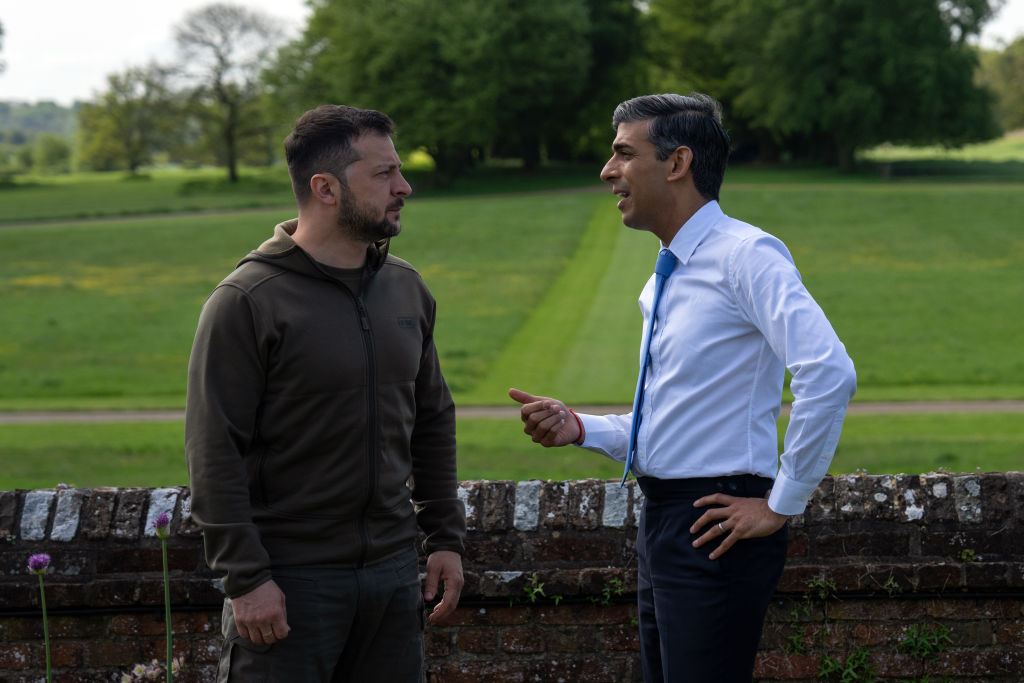 The United Kingdom has been holding a leading role in gathering Western support for Ukraine since Russia's invasion. Ukrainian president Volodymyr Zelenskyy used to call Boris Johnson "a true friend" and praised him even in his last days as prime minister. 
Johnson was, indeed, the most vocal supporter of Zelenskyy, and took leadership in ensuring Western allies stayed united in their military and financial aid – toppling it all up with a surprise trip to Kyiv which made the headlines for days.
When Rishi Sunak took his place, there was initial doubt as to whether he'd be able to maintain the same level of engagement. He seemed less inclined to make the big appearances on the international stage that Johnson so much loved making.
But contrary to some predictions, Sunak has followed graciously in the footsteps of his pre-predecessor when it comes to Ukraine.
This was all the more clear yesterday, when the prime minister promised more weapons in a meeting at Chequers with Ukrainian president Volodymyr Zelenskyy. 
Sunak confirmed the UK will provide Ukraine with long-range missiles which it hopes will make a big difference in the counter-offensive Zelenskyy plans to mount against Russia. The missiles supplied by the UK government, called Storm Shadow, have a range of 250 km.
This means they can travel much further than the missiles supplied by the US, for instance, which have a range of around 80 km. Sunak also pledged to provide the Ukrainian military with attack drones, and confirmed the UK will start training Ukrainian pilots "relatively soon". Only last year, the UK committed to £2.3bn worth of military support for Ukraine.
Before meeting Sunak in the UK, Zelenskyy also visited Italy, France and Germany, shoring up some more military support.
The German government promised €2.7bn of additional military help. France also said they would provide more military support, including armoured vehicles, but refused to say whether they were ready to provide long-range missiles like the UK. Giorgia Meloni, the Italian prime minister, also reiterated full military and financial support.
It's a positive and much necessary sign that the appetite to aid Ukraine is still strong.