Everton CEO departure hints at takeover deal edging towards conclusion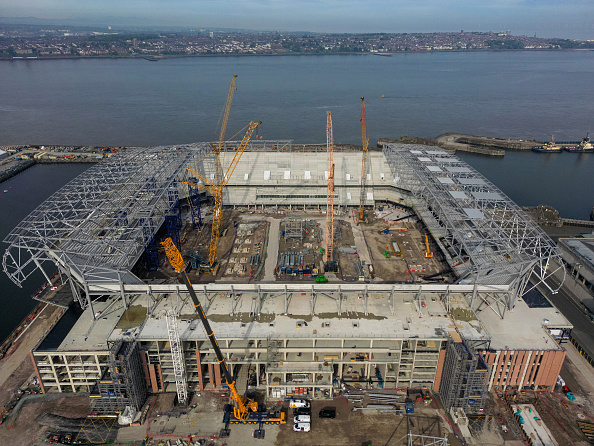 Premier League club Everton have announced the departure of their chief executive Denise Barrett-Baxendale along with a number of other off-field members of staff.
The Toffees' chief finance and strategy officer Grant Ingles and non-executive director and ex-player Graeme Sharp have also left their roles.
It comes after a difficult season at Everton with the club narrowly avoiding relegation from the Premier League and facing unrest from fans in relation to the club's ownership.
Everton have recently entered into an exclusivity agreement with MSP Sport Capital about a potential takeover with the changes in personnel a possible sign of a deal nearing completion.
A statement from the departing directors stated:"We have all been fully committed during our time here and are disappointed to have made the decision to leave Everton. 
"We have worked tirelessly alongside our Chairman in what has been a challenging period to deliver some of the most significant projects in Everton's history – projects that will safeguard and sustain the commercial future of the Club for generations to come.
"We are proud of the commercial growth projects progressed during our time on the Board, including the construction of the Club's new waterfront stadium. This construction project – the largest currently on site in the UK – is progressing at pace.
"The Club's partnership portfolio has also been increased and diversified, reflected in record commercial partnerships and the expansion of our work internationally.
"In addition to these commercial achievements, we take great pride in the continued growth of the Club's social programmes and the plans that the Board has put in place for the community-led regeneration scheme at Goodison Park."
"It has been an honour and a privilege to serve as Directors. We would like to thank everyone who has supported us during our time here. We wish the Club we have loved to serve every success in the future."
Everton chairman Bill Kenwright added: "This has been a great Board who have all worked tirelessly for the Club, no matter what the circumstances.
"My relationship with Denise has been known as one of the closest in football. I thank her for her many achievements, particularly her magnificent work in respect of our new stadium."