European glory worth €100m to English clubs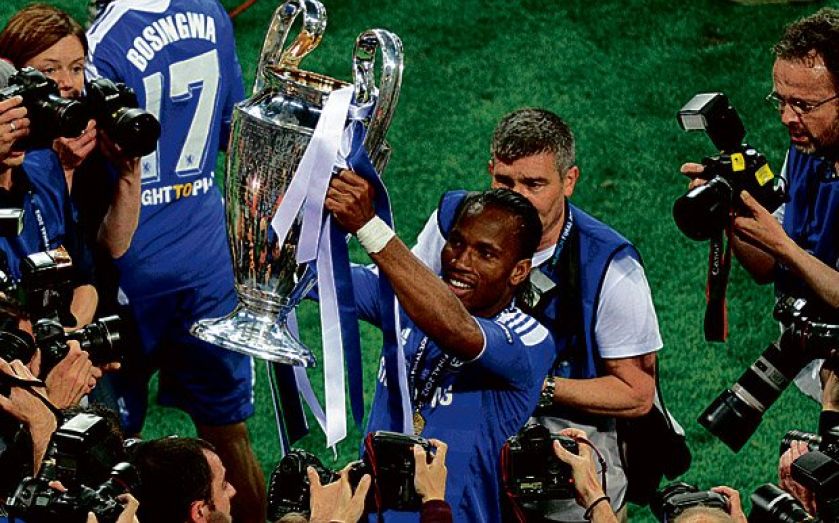 WINNING the Champions League could be worth more than €100m (£72.3m) to an English club next season in prize money alone after governing body Uefa announced an increase in merit payments for 2015-18.
This year's Premier League winners could scoop a maximum of around €113m (£82m) if they go on to lift European club football's biggest prize 12 months later – and a number of other factors go their way. That is almost double the €57.4m Real Madrid banked by landing the title last term.
An English Champions League winner could also expect to receive another £10m-£20m on top of that in matchday earnings from a run to the final, taking the direct economic benefits closer to £100m.
Prize money for competing in the Europa League is also set for a substantial rise for the next three-year cycle, in an attempt to improve the appeal of the competition.
A total of €381m is on offer to teams in Europe's second-tier tournament, which represents a 65 per cent increase on the current prize pot and slightly reduces the significant earning discrepancy between the two competitions.
Champions League sides are now set to earn £3.3 for every £1 earned in the Europa League – down from the existing ratio of 4.3/1.
Uefa splits prize money for both competitions into two pools. The first sees fixed sums issued for each group result and subsequent progress through knockout rounds, and is the same for all clubs.
The second pool, known as the TV market pool, varies wildly from country to country according to how much its broadcast rights are worth, meaning there is more money on offer to teams from the biggest markets, such as England, than the smallest.
A country's TV market pool is then shared out according to two factors: each club's domestic league position in the preceding season; and quantity of European games played by each club in relation to its rivals.
HOW IT WORKS
■ For an English side to bank maximum cash from a Champions League win they need two things: to be the current Premier League title-holders; and to win all six group games while the other three English teams in the competition lose all of theirs
■ Current prize pool totals mean that the theoretical maximum on offer to an English Champions League winner under those circumstances would be around €67m (£48m). In reality, last year's winner Real Madrid pocketed just over €57m (£41m)
■ Increased prize money, thanks in part to BT Sport more than doubling the value of British broadcast rights for Euro competition from next term, means English champions-elect Chelsea could land up to €113m (£82m) if crowned kings of Europe