Ed Warner: Why sponsors should beat a path to Yorkshire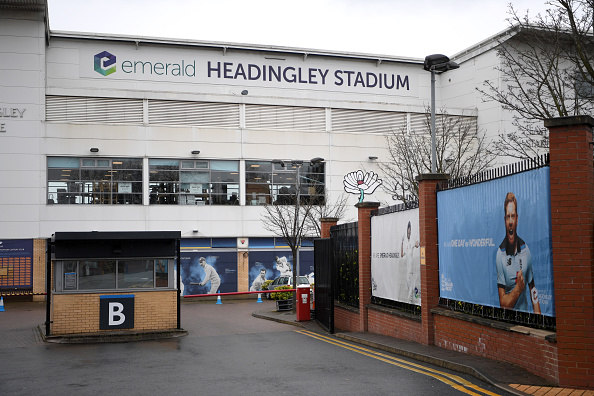 Yorkshire County Cricket Club might just be the most exciting sponsorship proposition right now.
Mired in a racism crisis of its own making, deserted by its full roster of corporate partners, staring down the barrel of a parliamentary select committee, investigated by the Equality and Human Rights Commission – but with a new chair and the ECB needing it to survive. Just the opportunity for sponsors brave enough to be seen to be integral to the recovery process.
Which is not to trivialise either the racism experienced by Azeem Rafiq or the efforts by Yorkshire's hierarchy to dodge its consequences. But Yorkshire CCC is now facing a financial catastrophe, and one suspects that Rafiq wouldn't want justice to extend to the extinction of the club, which must at this juncture be a real possibility.
The ECB has removed Headingley's status as a venue for England matches, so compounding the financial hit from sponsor withdrawals. But its chief executive, Tom Harrison, has already acknowledged the need for the governing body to look out for Yorkshire. Picking up on my punishment theme from last week, what's needed from the ECB are life bans for those individuals most enmeshed in the scandal.
Lord Patel of Bradford has been appointed as Yorkshire's new chair. If you doubt the scale of the financial challenge facing him, you need only look at Yorkshire's accounts.
In pre-pandemic 2019, the club's £18m revenue included £3m from sponsors and over £10m from international ticket sales and hospitality. It made a healthy surplus. But in the prior year, with no income from internationals, it lost money. Take away commercial income as well and you can see that the position now looks really bleak.
The club has reserves of less than £1m and is propped up by loans of around £15m from trusts tied to a former chair, Colin Graves. Its Headingley ground is pledged as security against those loans, due for repayment in just under three years.
Reports suggest that Graves was prepared to step back in as chair before Lord Patel was appointed. But note that his regime overlapped with Azeem Rafiq's first spell as a Yorkshire player.
YCCC is a mutual, owned by its 2,946 cricket-watching members, so an equity fundraise is a non-starter. It might be wise therefore to have an early (and doubtless difficult) discussion with the banks about a possible refinancing, rather than rely on asking Graves to roll over his loans. Best surely to effect a complete break with past leadership.
Once one sponsor packed its kit bag and headed for the door, it was inevitable that all others would follow. Even kit supplier Nike has departed, a company with a reputation for sticking with tainted stars – think Justin Gatlin, Tiger Woods, Maria Sharapova – although with a crusading zeal when it comes to racism.
What, though, are all those sponsors thinking now after the swift – and much praised – appointment of Lord Patel as Yorkshire's new chair?
Yes, by withdrawing they've minimised their immediate PR risk, but have they considered the reputational upside from backing a successful turnaround? One hopes they are already having regrets.
The bravest call would be to reconsider, subject to hearing the plans of the new leadership – assuming of course these include the new broom sweeping out all those executives Roger Hutton pointed a finger at on his way out the door.
Not so modern pentathlon
Pity the world's modern pentathletes. The most publicity their sport has probably ever received was for the punching of a horse by a German coach at this year's Olympics.
Now they are consumed by ire at their international federation's hurried decision to pull the equestrian element from the sport and seek an alternative activity. Cycling, static rowing, juggling?
All this scrambling is to head off the risk of the international Olympic Committee removing modern pentathlon from its Games programme on the back of the summer's equine abuse.
In reality, the punching is probably just the excuse the IOC was quietly hoping for to deal with a minority pursuit that is said to garner the lowest global viewing figures of all its summer sports.
As things stand, modern pentathlon is still slated to be part of Paris 2024, including its showjumping discipline, the whole event being packed into 90 minutes to boost viewing figures.
I've always had an eye out for this rather anachronistic sport with its long Games heritage. Best add it to my Paris ticket buying schedule before it joins tug-of-war and croquet as a pub quiz question in the Olympics round.
Five down
Eleven matches into the Premier League season and five managers have been sacked, more than the whole of last season, and halfway to the 2019-20 total.
International breaks are times of maximum managerial vulnerability as club owners scramble to give new recruits a few days to rent accommodation, programme SatNavs to find training grounds and learn the names of their inherited squads. In writing my Sport inc. book (copies still available in all good online stores!) I interviewed a leading agent who mused:
"In what other profession would you go home to your wife when you get a new job and the first thing she asks you is how much you'll get if you're fired?"
Ed Warner is chair of GB Wheelchair Rugby and writes at sportinc.substack.com