For City's new Lord Mayor Alan Yarrow charity starts at home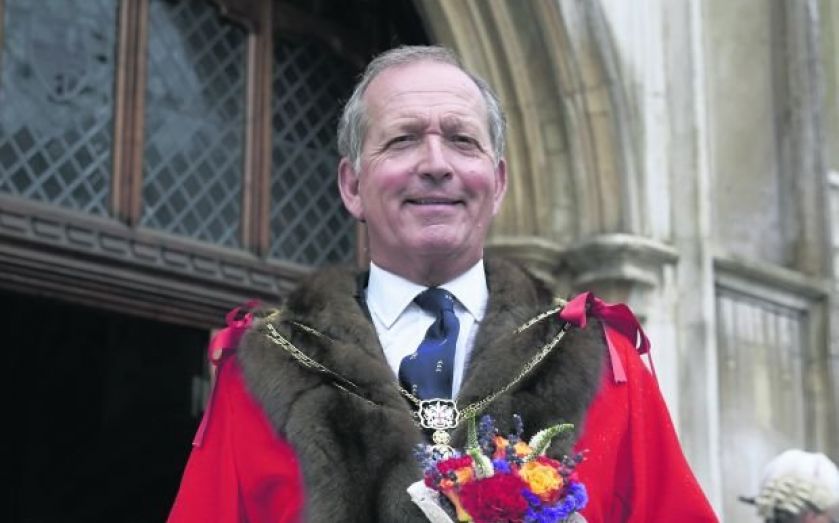 Newly sworn in Lord Mayor of the City of London Alan Yarrow has had a big weekend. There have been golden carriages, Masai dancers, mechanical fish and fireworks. But there is more to being Lord Mayor than pomp and ceremony, and when it comes to charity, Alan Yarrow's plan for the Lord Mayor's Appeal is an incredibly personal one.
"We've chosen two main charities to support, Scope and Mencap – my disabled son, who is 33, lives in Scope sheltered accommodation in Dorset," Yarrow told The Capitalist.
Yarrow is keen to stress the importance of wealth creation in the City but also how to be responsible with that wealth. The Bank of England's Andy Haldane recently gave a speech about the social value of volunteering and the new Lord Mayor is keen to reiterate his point.
"The theme for the appeal is explained in six simple words," Yarrow told us. "Creating wealth, giving time, supporting people."
Along with Mencap and Scope, which will benefit from 70 per cent of the fundraising, Yarrow wishes to support the Royal Ballet School, the City & Guilds of London Art School and the Royal Academy of Art, each gaining 10 per cent.
"We've got plenty of fundraising events planned already. It's going to be an exciting year," he added. No doubt it is.