Britain's global influence will fade if it turns itself into an Atlantic Singapore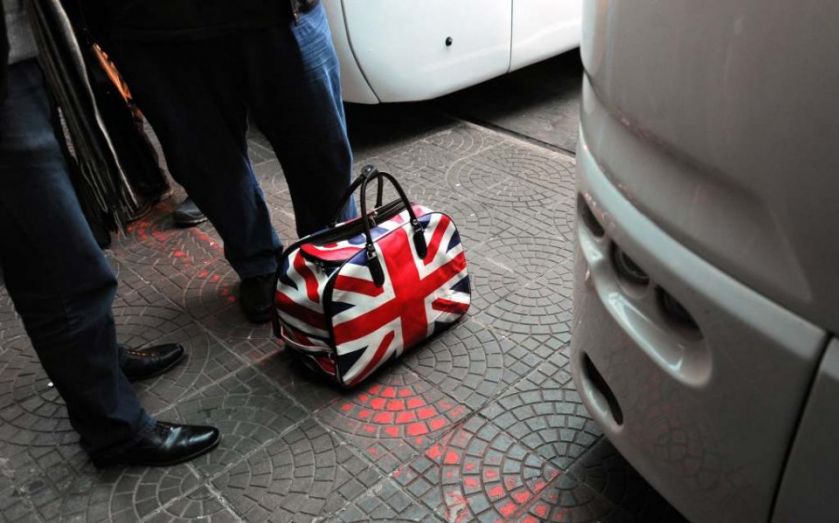 President Obama's carefully chosen words last week are a reminder of what is at stake in the forthcoming referendum on Britain's place in Europe.
Known to be a cautious and contemplative leader, the President spoke directly to the British people with a very clear message: the UK's membership of the European Union "gives us much greater confidence about the strength of the transatlantic union".
In short, Britain is stronger inside Europe than it would be outside it.
For 50 years, a stated strand of UK foreign policy has been to wield influence abroad through our status in Brussels, and in part this approach has helped Britain remain at the forefront of world affairs.
It now seems unthinkable to foreign leaders that Britain would put that status at risk by closing the door on Europe, at a time when the threats we face are less predictable and more diverse than ever.
The EU matters to our global status because it is a diplomatic force-multiplier, making what is already great about the UK even more relevant to our partners around the world. In an era when consumers in China and Brazil have financial muscle equivalent to all of Europe's put together, it makes no sense for Britain to cut itself off from its nearest partners and allies.
British business wins from this increase in our clout. By being part of the world's largest economic bloc, we gain power in global trade talks. The EU is negotiating the Transatlantic Trade and Investment Partnership (TTIP) free trade deal with the United States, which could be worth £10bn a year to our economy. The EU-South Korea trade agreement, signed in 2011, helped deliver an 82 per cent increase in our exports to that country.
As the Prime Minister is making clear on his visit to Asia this week, the potential deal between the EU and ASEAN could "turbocharge" our economy and be worth £3bn to the UK.
But ever since we joined, those people who are determined to see Britain abandon its European partners have tried to argue that our relationship with allies around the world is incompatible with EU membership.
They claim that being inside the EU prevents Britain from having stronger trade and diplomatic relationships with other parts of the world, particularly the Anglosphere. Indeed, some of them believe that the UK should simply become a North Atlantic Singapore, floating between Europe and America issue-by-issue.
This is, and always has been, a false choice. Europe is not a competitor to the foreign policy of its member states, it is a complement.
And those who argue for Britain to ditch Europe in favour of closer transatlantic links have not woken up to the realities of our modern interconnected world.
There are countless examples both of the UK benefitting from the EU's external work, and of the United States giving the EU its wholehearted backing to play an active role in diplomacy and humanitarian missions.
Whether it's the nuclear deal with Iran, our common approach to President Putin's aggression, or leading the international community's response to the Ebola crisis, Europe and America together have proven the benefits of cooperation between states on pressing global challenges.
Of course, the EU should never be a substitute for the UK's own diplomatic and military capabilities. Indeed it can't be, as the global footprint of the UK Foreign Office alone is double the size of the EU's "External Action Service" both in terms of personnel and locations, and the UK spends close to three times more than the EU does on diplomacy.
But equally, we cannot afford to ignore the benefits of acting in concert when it is in Britain's interests, nor should we underestimate the degree to which other EU states follow Britain's lead when it comes to diplomacy and security.
In fact, a recent report from the European Council on Foreign Relations found that Britain holds more power over European foreign policy than any other country except Germany, saying that "the UK has far more clout as part of the EU collective than it does alone".
So if Britain is serious about competing in the global race, saying "no" to Europe would be like falling at the first hurdle, harming our influence and damaging our alliances.
Those who want us to vote to leave the EU in the forthcoming referendum now have a responsibility to set out the reality of a life for Britain outside of Europe.