Brexit vote five years on: We would take UK back, say Europeans
More than five years after the UK voted to end its membership of the European Union, most Europeans would happily support a 'Breturn'.
If the UK were to change its mind, millions of Europeans would take Britain back, according to a poll by Redfield & Wilton Strategies, with Spaniards being the most welcoming and the French the least comfortable with the idea of a Breturn.
The idea, however. seems extremely unlikely, with YouGov polling only 35 per cent of Brits having a "very or somewhat favourable view" of the EU.
---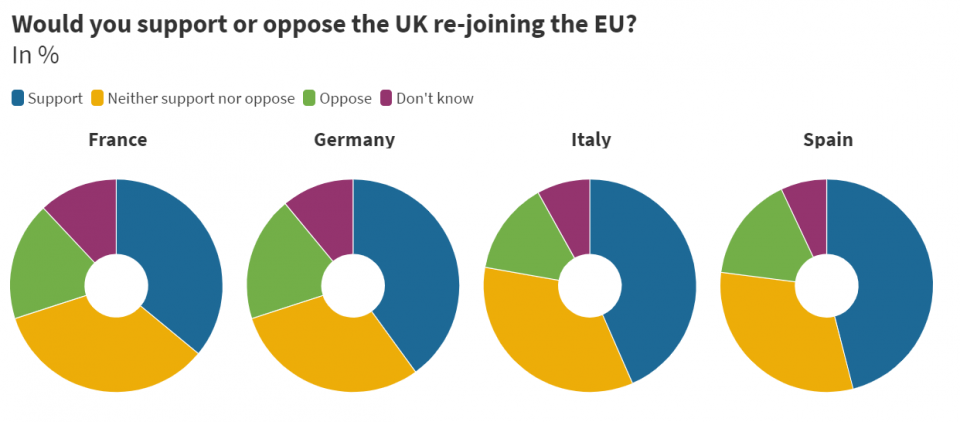 ---
Scotland
Interestingly, the Euronews/Redfield & Wilton poll also asked Europeans how they would feel about Scotland joining the EU, if the British nation would ever become an independent country.
Most Spaniards, Germans and Italians indicated they would support the idea of Scotland joining the EU, albeit the French were less enthusiastic.
In Scotland, where the vast majority of people voted to stay in the EU, the referendum has renewed calls for independence, which most Europeans also support, according to the Euronews/Redfield & Wilton poll.
Majorities in Spain, Germany and Italy also said they would support an independent Scotland's bid to join the EU.
---