Boris Johnson conference speech 2019 live: PM rules out checks at border
This is a rolling news story, so please refresh to get the most recent updates
2.10pm: Bookies cut odds on no-deal Brexit
Meanwhile, Johnson's insistence that the only alternative to a Brexit deal is a no-deal Brexit meant bookies shortened the odds on that outcome. Ladbrokes put odds at 5/2 in favour of a no-deal outcome.
Odds on a new general election taking place in 2020 have also fallen to 6/4 in recent days.
1.34pm: No new policies in Boris Johnson speech
The Mirror has a handy guide to all the new domestic policies in the PM's speech – a blank piece of paper.
The British Chambers of Commerce slammed the lack of detail and accused Johnson of employing empty jargon.
"The Prime Minister mentioned capitalism, investment and productivity. All of these are crucial for business and prosperity. Yet there's a big difference between a list of buzz words and practical, real-world proposals that businesses can bank on in these turbulent times," direct-general Adam Marshall said.
"Companies need more detail on how the Prime Minister and his government will work with us to fulfil our shared aims of boosting investment, infrastructure and skills across the country. For the UK to prosper post-Brexit, these critical issues cannot remain hopeful ambitions, they require urgent, concrete action."
12.40pm: Politicians and City react to Boris Johnson conference speech
The Confederaton of British Industry (CBI) has reacted to Johnson's speech by warning a no-deal Brexit would prove "a historic failure of statecraft".
The CBI has responded to the Prime Minister's speech at the 2019 Conservative Party Conference.
CBI director-general Dame Carolyn Fairbairn added that the PM's "optimistic vision" relies on the UK securing a Brexit deal.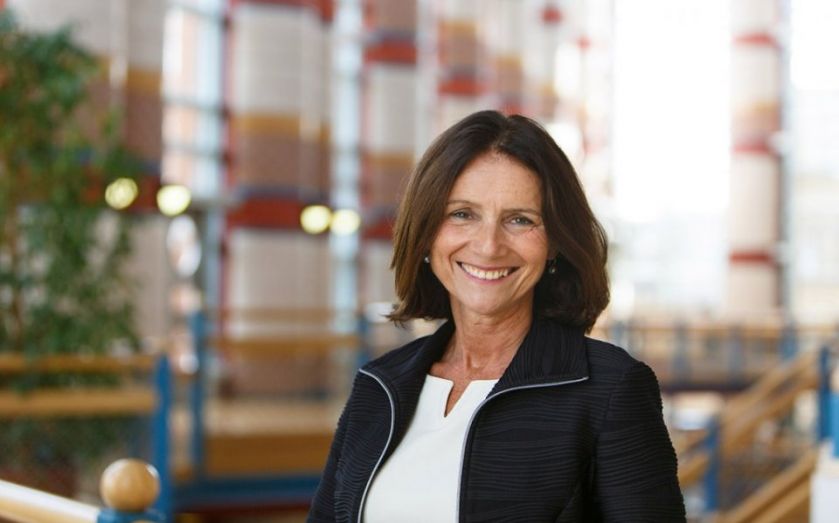 "The no deal turning ends in a very different place: a swamp that will slow the UK's every step for years to come," she added./
"There are 21 working days to go to get a deal and not a second to waste.
"It's not clear the government's proposals as reported move us forward. They cannot be the final destination, stranding Northern Ireland with friction on all sides. But firms will desperately hope there is room for further urgent conversation between UK, EU and devolved nations.
"No deal would be a historic failure of statecraft. We urge all sides to keep the door open on the chance to get Brexit done with a deal."
Brexiter Steve Baker, meanwhile, told City A.M. that Johnson's speech was "heroic".
Tory MP Therese Coffey added: "I think it was uplifting, the hope that he talks about. Dare I say it was a classic Boris speech, there was quite a lot of impromptu as well. But it showed his character and his warmth and also his determination to get this done. Compromises will be needed in the weeks ahead so we can leave with a deal."
Deputy director of the Adam Smith Institute, Matt Kilcoyne, called the speech "refreshing" as the PM backed free market capitalism.
"If the Prime Minister wants to send Corbyn into orbit, he needs to match his words with deeds," Kilcoyne added.
"A high skill and low tax economy is possible post Brexit. But it will mean bringing down the fifty year high tax burden on businesses and individuals. It will have to mean reducing trade barriers with the USA, Commonwealth and Asian markets.
"It will also mean making sure we're paying our way. It may not fit the zeitgeist, but Britain is still running a deficit, and government debt stands at over £1.8 trillion."
Boris Johnson gives conference speech to declare UK is ready for a no-deal Brexit
12:21pm: Johnson has said the government will table "constructive and reasonable" proposals for a Brexit deal in Brussels today.
He also ruled out any post-Brexit border checks at Northern Ireland. The PM described negotiations on the so-called Irish backstop as "essentially a technical discussion" of how customs checks would work.
The BBC's Nick Robinson said this betrayed a "gulf in understanding" between the UK and EU, which sees the Ireland border as an essential tool to protect peace in Ireland and the single market.
Johnson also claimed that delaying Brexit beyond Halloween could cost the UK £1bn a month.
Insisting the UK has compromised on its approach, Johnson called on the EU to follow suit.
"Let us be in no doubt that the alternative is no deal. That is not an outcome we want. It is not an outcome we seek at all," he added.
"But let me tell you this conference it is an outcome for which we are ready".
Johnson concluding by saying: "Let's get Brexit done… and let's bring this country together."
Nicholas Soames, the grandson of Winston Churchill, and who Johnson withdrew the whip from earlier this year, praised Johnson's speech.
Soames said: "Give him credit where it's due @BorisJohnson domestic agenda is brilliant One Nation Toryism."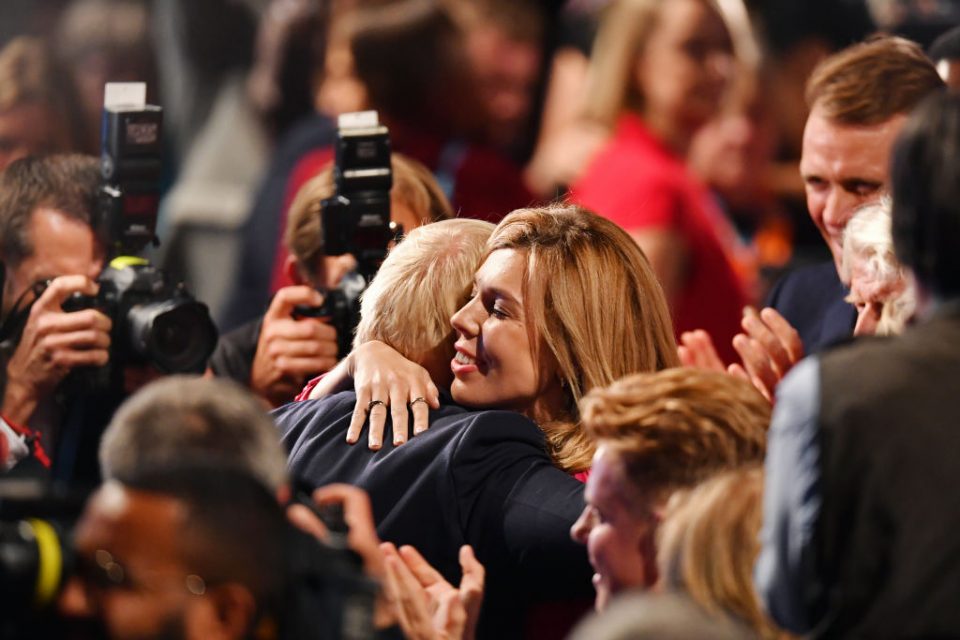 12:05pm Boris Johnson provokes some chuckles by telling conference he is "a bus nut":
I admit I am a bit of a bus nut. I confess that I like to make and paint inexact models of buses with happy passengers inside. But it is not just because I am a bus nut that we want to expand bus transport
With clean, green buses and contactless payment by card or phone, a good bus service can make all the difference to your job, to your life, to your ability to get to the doctor, to the liveability of your town or your village. And to your ability to stay there and have a family there and start a business there
11:58am After praising the NHS and saying he will commit to strengthening it, the PM makes the case for capitalism: "When did you last hear a Tory leader talk about capitalism? We are the party of the NHS precisely because we are the party of capitalism, not because we shun it, or despise it"
11:53am: Huge cheer as Boris Johnson tells conference: "For keen students of the divisions in my family you might know that I have kept the ace up my sleeve – my mother voted Leave"
11:51am Boris Johnson, who lived in Brussels for some time when he was a reporter, tells conference that Brexit doesn't mean the UK is anti-European.
It cannot be stressed too much that this is not an anti-European party and it is not an anti-European country. We love Europe, We are European"
But the message falls flat, as delegates stay stoney silent, leading the PM to say "well, I love Europe anyway."
11:49am The Prime Minister has outlined key parts of the new proposal, telling delegates:
We will under no circumstances have checks at or near the border in Northern Ireland. We will respect the peace process and the Good Friday agreement. And by a process of renewable democratic consent by the executive and assembly of Northern Ireland, we will go further and protect the existing regulatory arrangements for farmers and other businesses on both sides of the border.
And at the same time we will allow the UK – whole and entire – to withdraw from the EU, with control of our own trade policy from the start and to protect the union. And yes this is a compromise by the UK, and I hope very much that our friends understand that and compromise in their turn.
11:46am Boris Johnson has made a few more gags, comparing Labour leader Jeremy Corbyn to Konstantin Chernenko ("look it up" he had to add) and saying we should remove the word democrat from the name Liberal Democrats.
11:42am After a few gags, including one about the speaker John Bercow "being forced to eat a kangaroo testicle", the PM gets to the heart of the matter pretty quickly:
"The sad truth is that voters have more say over I'm a celebrity than they do over this House of Commons which refuses to deliver Brexit, refuses to do anything constructive and refuses to have an election just at the moment when voters are desperate for us to focus on their priorities.
"We are continuing to chew the supermasticated subject of Brexit when what people want, what leavers want, what remainers want, what the whole world wants – is to be calmly and sensibly done with the subject, and to move on."
11:40am The Prime Minister thanks his predecessors including Theresa May – who gets lukewarm applause – and pledges to continue her work, particularly on tackling domestic violence. She is in Westminster today for PMQs
11:36am Boris Johnson is shaking colleagues' hands as he prepares to take the stage.
11:33am While the PM and most of the frontbench are in Manchester, foreign secretary Dominic Raab will go up against shadow home secretary Diane Abbott in PMQs.
11:28am Frontbenchers including home secretary Priti Patel, health secretary Matt Hancock, chancellor Sajid Javid and business secretary Andrea Leadsom are now in the frontrow at the conference hall.
10:40am Boris Johnson will shortly use his conference speech to unveil details of Downing Street's new – and only – Brexit proposal. The full legal text is expected to be handed over to Brussels later today, although there has already been some pushback against the few details that have emerged.
Officially key players such as German chancellor Angela Merkel have indicated they would be willing to engage with feasible alternatives to the Irish backstop – but in private EU sources have rubbished the very idea that there is an alternative.
10:35am Johnson's heavily anticipated speech is the main event for Conservative delegates, with queues to the conference hall spilling out into the street well over an hour ahead of its scheduled start.
Yesterday, City AM reported that the Prime Minister would use his conference speech to pass on the message to Brussels that proposals being submitted today would be the "final offer".
Today he will underline that by telling party faithful it would be this "new deal, or no deal – but no delay".
Throughout the Manchester conference, the slogan has been "Get Brexit Done" – a message that Johnson is also expected to repeat throughout his keynote speech.
The conference has been something of a rollercoaster for Johnson, with allegations of inappropriate behaviour leading into the event at times overshadowing the message his team was keen to promote.
Yesterday's altercation involving MP Sir Geffrey Clifton-Brown also left organisers red-cheeked, although Johnson's aide snatching a disposable coffee cup from his hand raised some smiles.
Main image: Getty