Australia's Wesfarmers in advanced talks to buy Home Retail Group's Homebase for £340m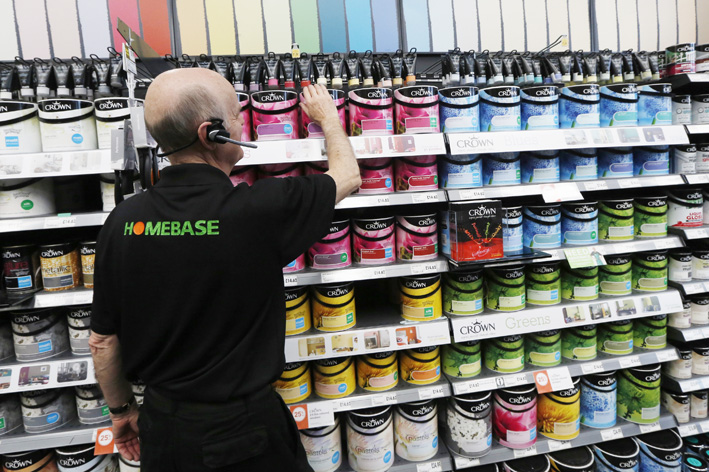 Home Retail Group last night signalled the break-up of its retail empire after revealing that it is in advanced talks to sell Homebase to one of Australia's biggest listed companies for £340m.
The Perth-based Wesfarmers, which operates department stores and supermarkets as well as coal production facilities, began talks with Home Retail in September before sending a firm offer letter for Homebase in November.
Home Retail said the two parties are currently finalising the deal, but cautioned that talks are still ongoing and that there is no certainty that a sale will be agreed.
Commenting on the talks with Wesfarmers, Home Retail chief executive John Walden said: "This deal would represent good value for shareholders and a growth opportunity for the Homebase business and its colleagues.
"The sale would allow the Group to focus on Argos and its Transformation Plan, with an improved balance sheet and financial position, which I believe represents an even greater opportunity for building long-term shareholder value."
The deal work mark Wesfarmer's first foray into the UK and is likely to intensify competition in the home improvement market, giving Homebase the firepower it needs to compete with the likes of B&Q owner Kingfisher.
It also comes as Sainsbury's prepares a takeover of Home Retail's high street business Argos, with a formal offer due within weeks.
Shares in the company, which is due to publish its Christmas trading update tomorrow, rose by four per cent yesterday as Sainsbury's published a 22-page presentation putting forward its rationale for buying Home Retail Group.
The supermarket, which once owned Homebase, made no mention of the DIY chain in its presentation and Home Retail's confirmation of talks with Wesfarmers means Homebase is likely to be spun-off in a separate deal, leaving Sainsbury's with Argos.