Home Retail Group's share price rises despite disappointing figures as break up of Homebase and Argos looms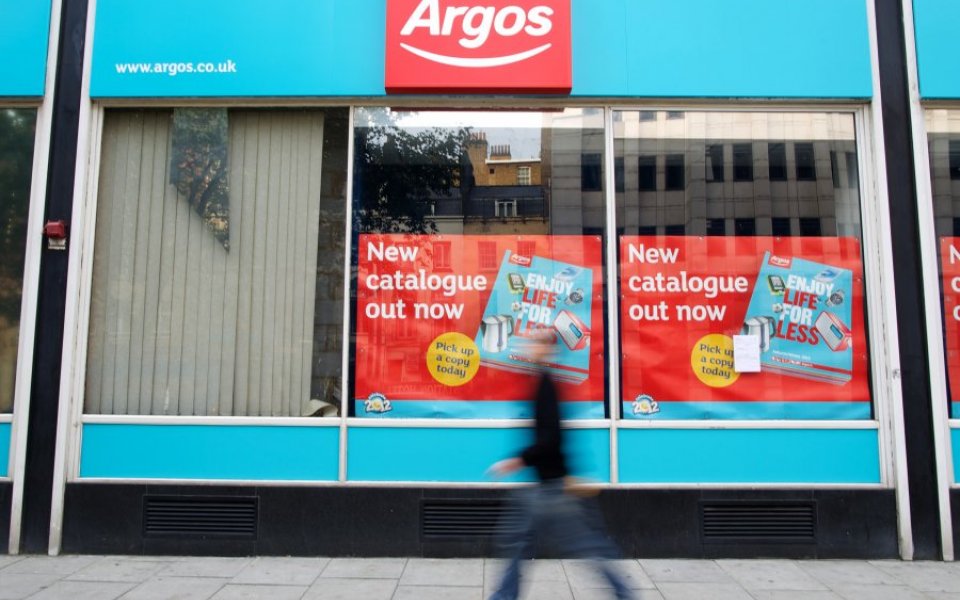 Home Retail Group has warned that profits will be at the lower end of expectations, after a "mixed" performance from Argos.
The figures
Argos like-for-like sales decreased 2.2 per cent in the 18 weeks to 2 January to £1.84bn, although new digital concessions added in the past year contributed 3.1 per cent to growth.
At Homebase, like-for-like sales grew by five per cent, but total sales declined by four per cent to £434m.
Gross margins at both divisions dropped, by 225 basis points and 50 basis points respectively.
As a result, profit before tax for the financial year ending February will be around the bottom of the current range of market expectations of £92m to £118m, Home said.
But Home Retail Group's share price was up more than three per cent this morning as investors take stock of the bid interests swirling around the group.
[charts-share-price id="24"]
Why it's interesting
Home Retail Group could well be on the road to being broken up. Although it has already rejected one offer from Sainsbury's, the supermarket yesterday outlined exactly what it would do if an offer were accepted, suggesting it still has the appetite to push forward with a second.
It is widely thought that Sainsbury's is purely interested in Argos, as it would help it build a business that could theoretically compete against Amazon.
Which would be convenient as Australian firm Wesfarmers is in "advanced talks" to buy Homebase for £340m.
What Home said
Chief executive John Walden said: "This has been a very eventful period for the group. Argos traded through a challenging market while launching significant new propositions. During the period we also commenced and progressed discussions for the sale of Homebase to Wesfarmers, and received an approach from J Sainsbury for the potential acquisition of the Group.
"Against this backdrop, whilst Argos trading performance was mixed, I am pleased that we made material steps forward in the Argos Transformation Plan. Total sales at Argos increased 0.9 per cent. They were affected by volatile trading patterns resulting from particularly strong sales during Black Friday week, a shift in consumer demand from both the weeks before and after Black Friday, growth in digital transactions, reduced store footfall particularly on the high streets, and the continuing effects of price deflation.
"I continue to believe that the capabilities being developed in the Argos Transformation Plan will position Argos as a retail leader in an increasingly digital future.
"The Homebase Productivity Plan, which includes an aggressive store closure program, overhead reductions and customer proposition improvements, has begun to position Homebase as a smaller, higher quality and more efficient business. Yesterday we announced that we are in advanced discussions to sell Homebase, which would provide good value for shareholders and a growth opportunity for Homebase colleagues.
"The potential transaction would allow the group to focus on Argos and its Transformation Plan, with an improved balance sheet and financial position, which I believe would represent an even greater opportunity for building long-term shareholder value.
In short
Argos and Homebase might not be performing all that well, but the potential bids are still making Home Retail Group look attractive to investors.