Tube strikes January and February 2016: Drivers' union Aslef confirms its members will strike alongside RMT this month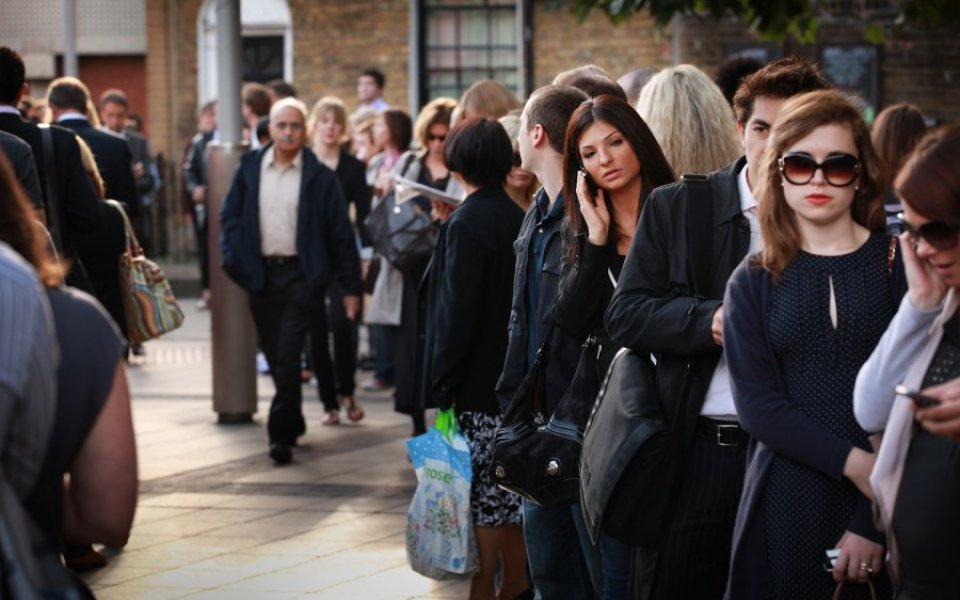 Transport for London and business groups have slammed unions for committing to a further three strike dates, which will bring the capital's Tube system to a standstill yet again.
Aslef has confirmed it will join RMT in striking on three dates, after the unions dismissed yet another pay deal put forward by transport bosses.
The drivers union will join its larger counterpart in running three 24-hour strikes, with the first starting at 9.15pm on Tuesday 26 January and running until the same time on Wednesday 27 January.
Latest Tube strike update: First of seven 24-hour London Underground strikes to run from Friday 12 February
This will be followed by two further 24 hour strikes from 9.15pm on Monday 15 February to Tuesday 16 February and from 9.15pm on Wednesday 17 February to Thursday 18 February.
The union claims its action, which is being brought about over disputes regarding pay rise deals and the Night Tube, will "lead to a complete shutdown of the Underground".
RMT announced it would be taking action on those dates earlier today.
Further dates will be announced unless Transport for London and London Underground agree to the unions' demands, Aslef said.
Finn Brennan said: "This is not a decision we have taken lightly. We genuinely regret the inconvenience that will be caused but the behaviour of London Underground's senior management team have left us with no other choice.
"When an employer is simply not prepared to talk, then our only option is to take industrial action. We want to see an all-night service introduced, and we are not opposed to the recruitment of part time staff. But we will not accept a zero hour's culture being introduced and working conditions undermined. Aslef wants a fair deal for existing staff and for new employees.
But TfL slammed the "cynical" move, claiming unions were "detached from the real world".
"Apparently, above-inflation pay rises, the creation of 700 more Tube jobs and the total protection of the work-life balance of existing staff are grounds for strikes," said Steve Griffiths, chief operating officer for London Underground.
"Our four year pay offer is extremely fair and we have gone the extra mile to fully protect the work-life balance of all our staff. We will have hired around 700 additional staff, which gives total protection of work-life balance. This is precisely what the unions have asked for, making their call for strikes even more astonishing.
"The unions also attempt to justify their position on a lack of engagement with them. This too is nonsense. We have held numerous meetings with the unions since October 2014, including with the conciliation service Acas."
"London needs a Night Tube service and we have made all of the running to implement it fairly. The only thing standing in the way is union intransigence."
The salary for a Tube driver is £49,673, with 43 days annual leave. The salary for a customer service assistant is £30,000, rising to £50,000 for a station supervisor, with 52 days annual leave.
Business groups are already up in arms over the move, which they fear will cost the capital's economy several million pounds in lost man hours, as previous strikes have done.
David Leam, infrastructure director of London First, said: "These strikes are wholly unjustified. Both the RMT and Aslef are making financial demands that no private business could accept. Transport for London's funding from central government is being cut, and the unions need to grasp reality."
"These strikes will inflict harm on restaurants, retailers and the self-employed, who have nothing to do with the dispute, and who may find themselves seriously out of pocket."
James Sproule, director of policy at the Institute of Directors, added: "Business leaders and ordinary workers in London will be shaking their heads in disbelief that they are facing yet more public transport chaos. Instead of getting on with putting their business plans for 2016 into action, our members now have to worry about how their staff are going to get into work on the three days of industrial action. In a dynamic metropolis like London, which relies on millions of workers being able to travel into the city every day, these stoppages are completely unacceptable.
"It is just not reasonable to subject commuters and business to the threat of ongoing strikes. The Trade Union Bill, currently being debated in Parliament, will mean that strike ballots are only valid for four months. For beleaguered Londoners, this change can't come soon enough."