Angela Merkel piles the pressure on Greece as she urges debt deal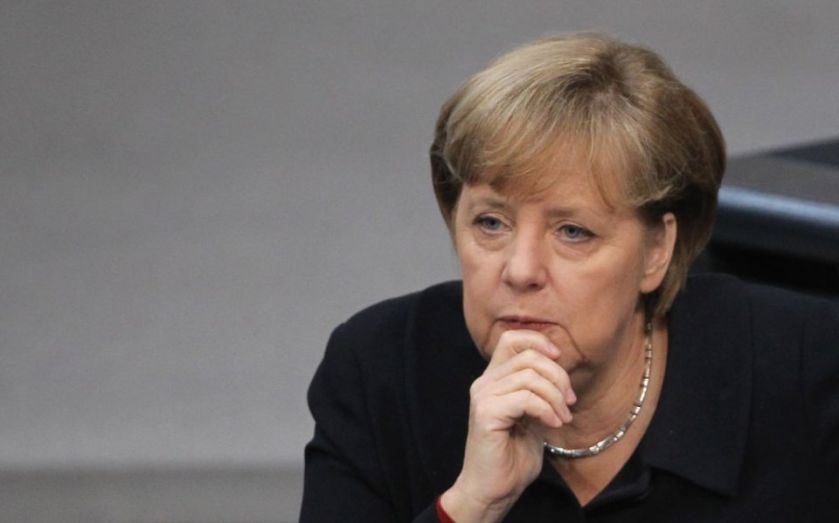 German chancellor Angela Merkel has said that Greece must make a deal with its creditors before Monday's emergency EU summit.
Urging the Greek government to come to some agreement, she warned that a deal could not be made on Monday without it.
Her intervention comes less than two weeks before the deadline for Greece's June debt repayments, when Greece risks defaulting on its €1.6bn IMF loan payment.
It is reported that over €4bn has been withdrawn from Greek banks this week, amid concerns for the country's economy and banking system.
On Friday, the European Central Bank (ECB) approved an undisclosed amount of emergency funding for the banks.
If Greece fails its repayment on 30 June, it risks having to leave the eurozone and possibly the EU.
Read more: Countdown to Grexit: After talks break down and fears of a bank run grow, here are the key dates that could save Greece before bailout deal expires
Currently talks are at a stalemate, with the European Commission, the IMF and the ECB unwilling to hand out bailout funds of €7.2bn unless Greece agrees to reforms.
These would include a series of changes in areas such as pensions, VAT and on the budget surplus.
Merkel said:
Let me make it very clear as to the expectations. Such a summit can only become a summit of decisions if there is something to base a decision on.

It is up to the three institutions [the ECB, IMF and European Commission] to assess this, and up to now we don't have that assessment.
EU leaders will meet in Brussels on Monday, in a further push to aid negotiations.
European Commissioner for the euro, Valdis Dombrovksis, told BBC Radio 4's Today programme that securing financial stability is one of the most "urgent" matters, adding "it's [the] last moment to engage seriously in negotiations".