Al Noor Hospitals on the rise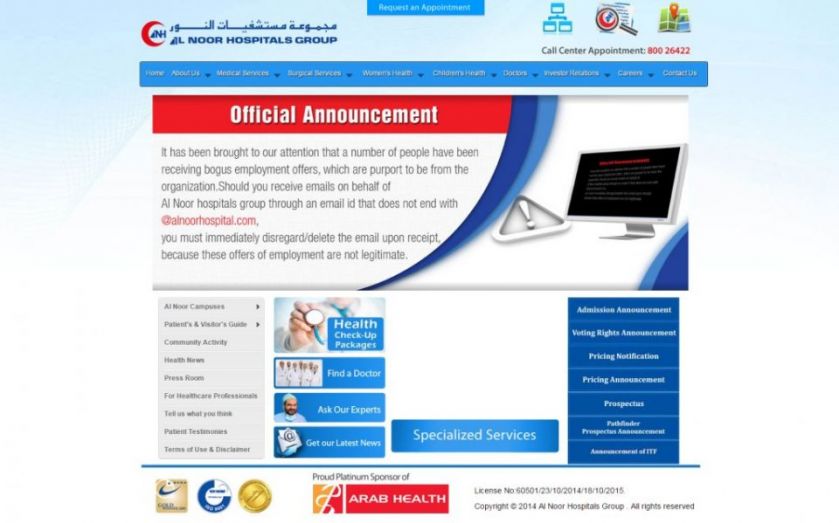 Middle Eastern healthcare group Al Noor Hospitals yesterday reported a 25 per cent rise in revenues to $111.6m, reflecting the recent purchase of a cancer centre.
Al Noor, which listed in London last June, said it hopes to hire up to 80 doctors this year, including the 32 on board as a result of the Gulf International Cancer Centre takeover. Overall trading is in line with management expectations, chief executive Kassem Alom said.