A Netflix of football: Would it make business sense for the Premier League to launch its own streaming service?
The new Premier League season starting on Friday also marks the start of a new broadcast rights cycle and a debut for Amazon Prime's coverage.
Over the top (OTT) sports services are here to stay and there is no shortage of analysts who feel the rights market has peaked.
Former Crystal Palace owner Simon Jordan argued in February and reiterated this week that the Premier League should aim to be a "Netflix of football".
Read more: Canelo joins Ronaldo at DAZN's glittering stable
"If you had 100m subscribers on Premier League TV, like with Netflix, at £8 per month, you'd bring in £10bn per year, not £8.7bn [globally] every three years [as the 2015-19 broadcast rights deals did]," Jordan said.
Netflix's figures are easy to find and examine. So, how might the numbers work for a Premier League OTT service?
They would appeal to fans, who in the UK can pay up to £900 per year (£100 a month for nine months) for the complete Sky, BT Sport and Amazon Prime packages.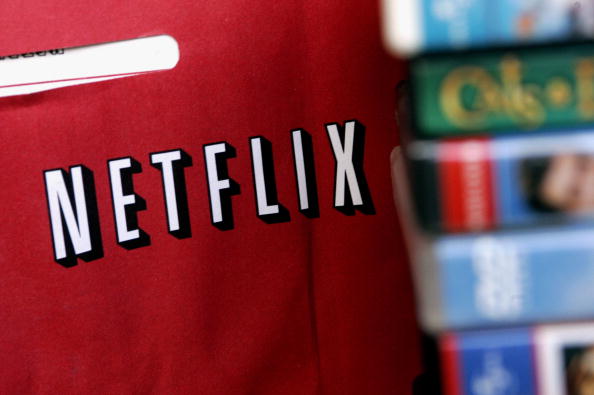 Not many will do all of this but, either way, £72 in total for nine months compares very favourably.
This ignores the cost of building, marketing and maintaining a so-called Premier League TV, though.
It took Netflix 10 years from US launch to reach 100m subscribers. When they hit that milestone in 2017, they took $11.7bn in annual revenue with net income of $559m (approx £414m).
Big holes
Jordan points out Netflix have to buy or create their content and indeed, that gap between revenue and net income was largely due to $8bn spent on content acquisition and production.
Currently, Premier League Productions, a partnership between the Premier League and IMG, handles production for all 380 matches per season, including 40 hours each of live content and magazine shows every week.
In the UK, Sky and BT Sports produce their own magazine content as well, and also spend large amounts promoting their live output, which in turn markets the Premier League in the UK and internationally.
They bring their own cameras to matches and have driven up the quality of coverage. Take them away and there are big holes to fill in those areas.
High risks
But let's generously assume that: production costs remain neutral for an OTT service versus the current model; Premier League TV would have similar costs to Netflix for marketing, technology and administration ($2.8bn/£2.2bn in 2017); and a long-standing ban on domestic broadcast of matches on Saturday afternoons could be lifted, enabling a subscription service that's cheaper than a season ticket for a League Two club.
In that scenario, when Premier League TV hit 100m subscribers at £8 per month it would earn £7.2bn in revenue and £5bn net income – not quite Jordan's £10bn per year, but £15bn over three seasons would be more than the £9.2bn due from the 2019-2022 global rights cycle.
The risks taken to reach that point would be high, however. Building 100m subscribers would take several years, with inevitable missteps along the way.
Parity with the 2019-2022 deal would require 42m subscribers – a level Netflix took almost six years to attain, and it offers far more than a single sports league.
Lucrative future
Premier League clubs would effectively have to vote for a short-term drop in revenue on the promise of a more lucrative future.
Of course, the service could be priced higher than £8 per month and still feel good value.
The Premier League is already global brand and would hit the ground running faster than Netflix did. Off-season churn would not be total.
In the grand scheme, sacrificing some broadcast income for, let's say, six years would make sense if it meant controlling the product afterwards.
But which six years would clubs vote for? The ones when they're sure they won't have any £350,000-a-week contracts to pay?
Which generation of players would sign lower contracts for the future benefit of their younger team-mates? And if the league loses star players, how easy will overseas subscriber acquisition be?
Non-binary
I worked for a record company during the 2000s when we were accused of being slow digital movers, trying to protect revenue by clinging to outdated models of physical distribution.
Well, yes. Nobody wanted to take a six-year break from making money while investing in enough server space and developers to invent YouTube or Spotify on our own.
Entering the OTT market is not a binary option; rights-holders can dip their toes in the water. Formula One, NBA, NFL, UFC and other sports all have services active in some markets.
At Seven League, we've supported Uefa on the launch of their OTT platform, which debuts this season. Uefa.tv is not replacing broadcast deals but is a complementary service, and includes content from non-Uefa competitions, such as the Bundesliga.
Read more: Netflix and Youtube enjoy streaming boom
As for going all in on OTT: if Netflix themselves can't easily afford to be the Netflix of Sports – spending £9.2bn just for the Premier League would mean a ~40 per cent increase on their three-year content budget – can any league really take that chance?
Daniel Ayers is a consulting partner at leading digital sports agency Seven League.