3pm blackout: Broadcasters open to talks over scrapping UK's ban on showing live football on Saturday afternoon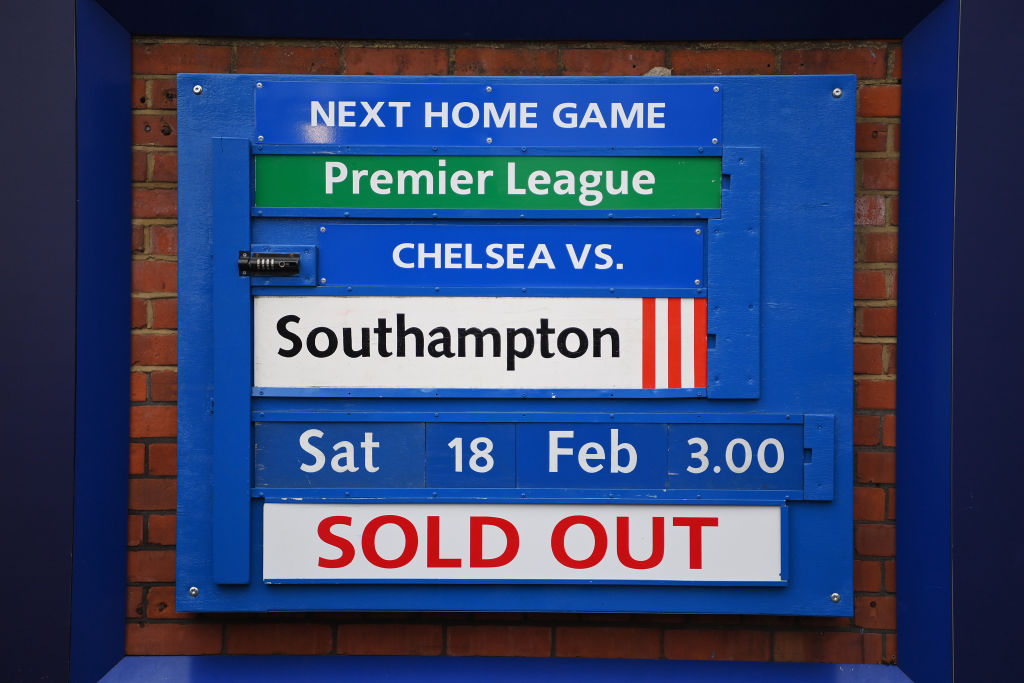 English football's 3pm blackout could come under further pressure after broadcasters indicated a willingness to discuss scrapping the ban on televising live games on a Saturday afternoon.
Executives in charge of TNT Sports, the new joint venture between BT Group and Warner Bros Discovery, say they will consider showing Saturday afternoon fixtures if league chiefs are in favour and there is sufficient fan appetite.
"We haven't engaged in that deliberately," said Andrew Georgiou, president and managing director of Warner Bros Discovery Sports Europe.
"We would like to hear from the Premier League and EFL [English Football League] what they think is the best outcome from a consumer perspective.
"Once they have made a decision we will work out what that means for us as a business. At this stage there has been no change."
The EFL in particular is keen to look at scrapping the 3pm blackout and making all of its clubs' games available for broadcast or streaming.
The blackout has been in place in the UK since the late 1980s and is designed to protect attendances at lower league fixtures but has begun to look anomalous as sports increasingly shift live content to streaming platforms.
It is likely to be brought into sharper focus by the sale process for the EFL's media rights from 2024-27, which is already in its early stages. 
TNT Sports, meanwhile, is expected to continue rivalling Sky Sports for Premier League rights when broadcast packages go to auction for the 2025-28 cycle.
"This is a premium service and our intention is to remain a premium service," added Georgiou. "What that means for our approach to an auction is that we make sure we maintain that position in the marketplace."
Analysts said retaining high-calibre rights such as live football would be key to minimising customer churn as TNT Sports attempts to establish itself in the UK market.
"Maintaining key sports rights will remain ever so important to help during this transition for the next couple of years," said Paolo Pescatore of PP Foresight.
But WarnerMedia's wider business relationship with Sky, such as sublicensing programming from HBO to Sky Atlantic, means it is not seeking to topple Sky Sports, said Georgiou.
"I'm not sure that's the objective," he said. "Sky is an important partner. They are a distribution partner for our joint venture [TNT Sports] and for Warner Bros Discovery more broadly they're a partner on many levels.
"There is always going to be some level of competition from Sky Sports and our TNT Sports moving forward but the broader relationship with Sky means we are partners as well."
Adam Dalrymple of Enders Analysis said "the objective of the joint venture is not to eclipse Sky Sports as the primary sports broadcaster in the UK."
He added: " Both TNT Sports and Warner Bros Discovery have hugely valuable distribution agreements with Sky, which may be a factor, but the main reason is the damage that higher rights costs would do to their business model."