AOL share price jumps as activist investor Starboard tells Yahoo chief exec Marissa Mayer to consider merger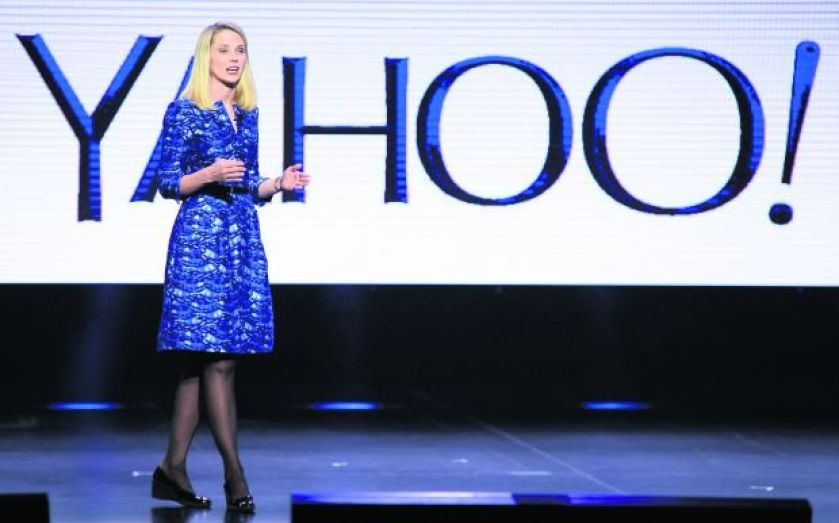 AOL's share price jumped six per cent today after an activist investor told Yahoo chief Marissa Mayer that the troubled US media company should buy it.
In a letter to Mayer, Starboard, which specialises in investing in undervalued and under-performing companies, and is a significant shareholder in Yahoo, said combining with AOL offered opportunities that "unlock tremendous value for the benefit of all Yahoo shareholders".
The detailed letter said: "Exploring a strategic combination with AOL – a company we know well – which could improve Yahoo's competitive position, deliver cost synergies of up to $1 billion, and potentially facilitate the realisation of value from Yahoo's non-core equity stakes with minimal tax leakage"
Despite its troubles – a three per cent fall in revenue from falling display ad prices where much of its money is made – Yahoo did just make nearly $10bn from its stake in recently listed Alibaba.
Here's what else Starboard says about a potential merger:
While a cost reduction program could lead to significant value creation, this opportunity pales in comparison to the synergies that we believe Yahoo could unlock in a combination with AOL.

Based on our analysis, we believe that a combination of Yahoo and AOL could offer synergies of up to $1 billion by significantly reducing the cost overlaps in their Display advertising businesses as well as synergies in corporate overhead. Importantly, we believe the combined entity would be able to more successfully navigate the ongoing industry changes, such as the growth of programmatic advertising and migration to mobile. In addition, we believe a combination could also lead to revenue growth opportunities given the broader user base, higher quality content, better technology assets, and enhanced relationships with advertising agencies.

Interestingly, based on our research and the legal advice we have received on how to unlock the value of Yahoo's equity holdings, we believe a merger of AOL and Yahoo's core business may be one of the best ways to both fully seize the cost reduction opportunity and also to tax efficiently monetize Yahoo's non-core equity holdings. We trust the Board and management will do the right thing for shareholders, even if this may mean accepting AOL as the surviving entity in a combination, should that be the best and most tax efficient structure.