Trevor Steven: Treble is in sight for Pep Guardiola's best Manchester City team yet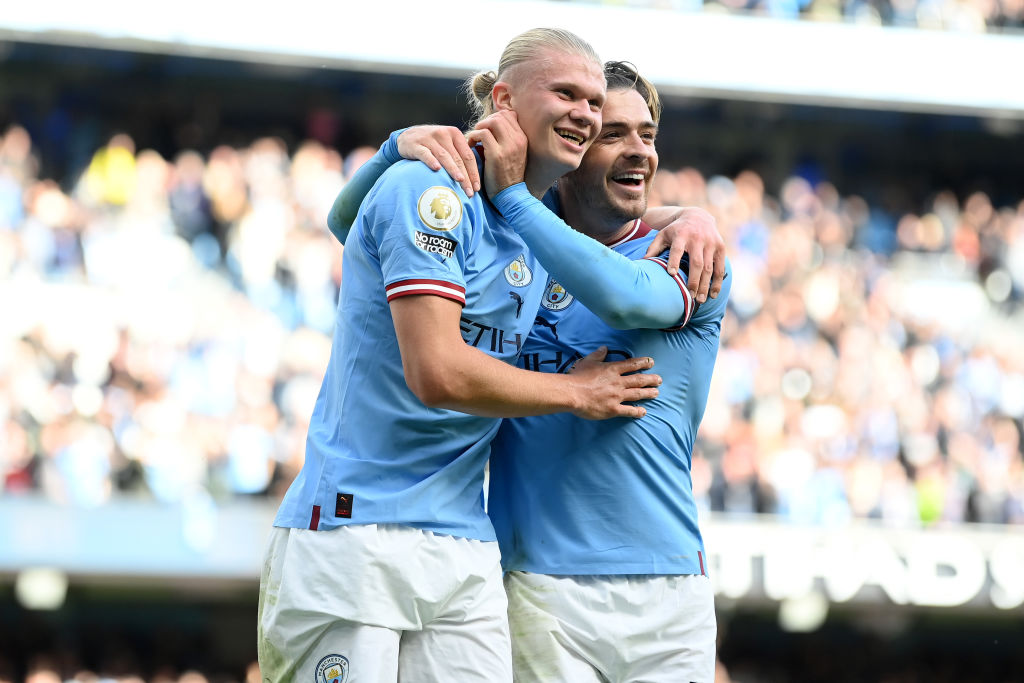 Manchester City couldn't ask for a much better chance to beat Real Madrid and reach another Champions League final than the one they face tomorrow.
City are fortunate to have home advantage for a second leg in which they know exactly what they will have to do, having drawn 1-1 in Spain last week.
After that game at the Bernabeu, Jack Grealish spoke about how they feel "unstoppable" at the Etihad Stadium, where they have won their last 15 games in a row.
Grealish wouldn't say that if that wasn't the belief in the dressing room, and it does feel like the City faithful have cranked up the volume levels this year.
Erling Haaland was kept at bay in the first leg but I can't see him not scoring in consecutive Champions League games.
And City ought to be fresh for the return game after Pep Guardiola heavily rotated his team for their Premier League win at Everton on Sunday.
They must overcome a Real Madrid side boasting Karim Benzema and Vinicius Jr – for me, the most potent partnership in world football.
The 14-time European champions are so dangerous when they start moving the ball forward through Luka Modric, Toni Kroos and the underrated Federico Valverde.
Carlo Ancelotti's side were left behind, however, in the Spanish title race by Barcelona, who clinched LaLiga with four games to spare at the weekend.
And that highlights their main weakness: they don't have the consistency needed to last the pace in the league and therefore can't guarantee they'll perform to a certain level every time.
I don't expect Guardiola to admit it, but I think most people will agree that if City can win this semi-final then they will lift the trophy for the first time.
Inter Milan and AC Milan, the other semi-finalists, don't pose the same threat – just like the Rapid Vienna team my Everton side beat in the 1985 Cup Winners' Cup final after we had seen off the might of Bayern Munich in the semis.
Winning the Champions League could in all likelihood complete the treble for City, who have all but sewn up the Premier League and have reached the FA Cup final. 
It would be a fitting achievement for what is Pep's best team since arriving in England almost seven years ago.
They are so much stronger and more experienced across the board now, with no weak links.
Haaland, Grealish and Kevin De Bruyne are the obvious stars but it's the players who don't catch the eye as much – Nathan Ake, Manuel Akanji, Kyle Walker – who are the difference between them and their rivals.
And when you have a World Cup winner like Julian Alvarez as your back-up centre-forward it is pretty exciting. 
Guardiola's teams are "one size fits all" – the players have to adapt – and there were questions about how well Grealish and even Haaland would integrate, but since the World Cup everyone at the club has got it.
Pep's the master at getting the absolute most out of each individual player and his trailblazing tactical innovations also put him and City out in front on their own. So the treble is on if they can see off Real Madrid. Game on.
Trevor Steven is a former England footballer who played at two World Cups and two European Championships. @TrevorSteven63.