Uber app strike to cause travel chaos as 10,000 taxis protest today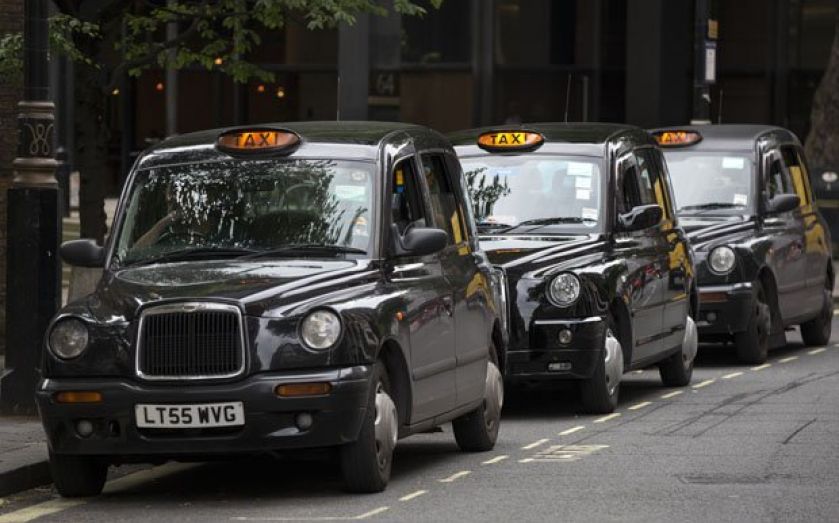 More than 10,000 black cabs are expected to cause traffic chaos in central London today in a protest against Uber, whose customers can use a smartphone app that shows the nearest available driver.
The protest, starting at Trafalgar Square at 2pm, is likely to cause gridlock, tailbacks and delays across many parts of the capital. The Metropolitan Police have warned cab drivers they could face arrest if they cause disruption beyond the specified demonstration sites.
They have also requested that organisers share plans of the demo. The law requires written notification of "marches" at least six days in advance to allow the emergency services room to manoeuvre around town.
Cabbies and Transport for London (TfL) are at odds over Uber's system, which calculates the fare according to distance and time of a journey. While this is considered by TfL not to constitute a taximeter, which only black cabs can use in London, the cabbies say it is.
TfL has recently referred the issue to the High Court, but feelings are running high. Many cab drivers have been disillusioned with TfL's handling of the matter and wider regulatory issues.
The protest is being backed by Unite, the Licensed Taxi Drivers Association, and the London Cab Drivers Club, and takes place on a day of simultaneous protests relating to Uber across much of the rest of Europe, with more than 30,000 taxi drivers planning action in Madrid, Berlin and Paris.