These never-before-seen pictures show the Barbican as it was being built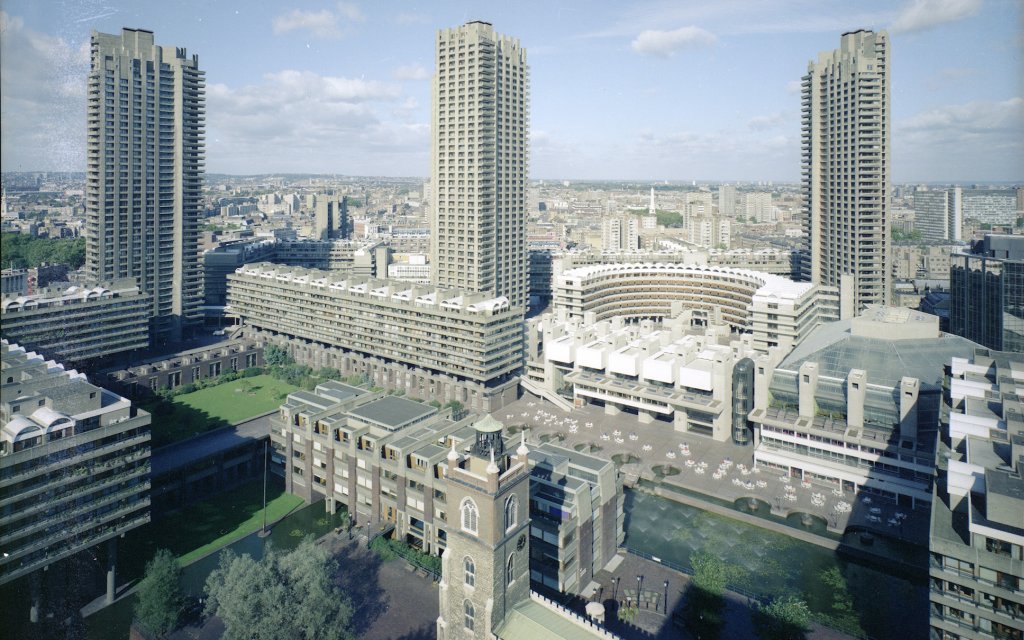 Love it or hate it, the Barbican is one of the Square Mile's most iconic buildings, as well as being one of London's best known examples of brutalist architecture.
Now a new book celebrates the building, with never-before-seen photos of the building's construction.
Photographer Peter Bloomfield was commissioned by the Barbican Centre's first managing director, to photograph the building as it was under construction. The result was 1,400 negatives – showing everything from trees being winched into place in the conservatory to the first events ever held in the building.
"I first went to the Barbican area towards the end of the war as a 13 year-old boy, trying to imagine what sort of buildings had been destroyed by the bombing," said Bloomfield.
"I could never imagine the arts centre that 35 years later would grow out of the ruins."
The building stands on the site of a "maze" of small streets and warehouses which were flattened by the Luftwaffe during a single night of bombing in 1940. The only surviving structure was the walls and tower of St Giles, Cripplegate.
In 1959, the Corporation of the City of London selected a scheme by architects Chamberlin, Powell and Bon to replace the flattened buildings. The plans included a mainly residential neighbourhood, with new premises for the Guildhall School of Music & Drama and an arts centre, including a concert hall and theatre.
Work on the building began in October 1971, with a grand opening by the Queen 11 years later. She has since called the Barbican "one of the modern wonders of the world".