The Analyst: Ian Whittaker on the future of media
Ian Whittaker has been a City analyst for more than two decades, and what he doesn't know about media, advertising and the creative services industry isn't worth knowing. Here's his first monthly column for City A.M.
After twenty years covering media, technology, and everything else in between, it's always tempting to look back and marvel at what has changed.
But looking back isn't particularly helpful – instead, it's more interesting to look forward at what I'll no doubt be writing about in the future. So, peering into my crystal ball, what will be the key drivers of further change?
Big Tech Backlash
It certainly feels as if we are seeing the beginning of a seismic regulatory push against big tech's dominance. Australia's strong-arm tactics to force Facebook and Google to pay publishers for content, the scrutiny of the Apple app store's fees, the crackdowns in India and Russia against social media firms combined with the myriad legal cases pursued by the European Commission all suggest governments are fighting back. In the US, the debate too has taken on a political edge.
The real question is whether all of these struggles lead to a fundamental change in Big Tech's structure, including possible break-ups, or whether it simply adds extra costs and regulatory barriers. Is it reformation, or revolution?
Read more: Screenshot: How did a software glitch break the internet?
Governments foster their own rivals
Related, regulators are already beginning to overcome their traditional concerns about market domination and allowing national players to create scale to compete against the global giants. This is particularly relevant in broadcasting. The recent announcement of the merger of the two major French free-to-air broadcasters TF1 and M6 would have been unthinkable just years ago. It is set to be approved at the highest level. Could that be a model for an ITV-Channel 4 tie-up on this side of the channel?
Streams cross
The recent merger of Discovery and AT&T's media assets has created a new triumvirate of global streaming players, together with Netflix and Disney+. That inevitably raises questions about whether the smaller players will pursue further consolidation in order to fight the big boys in the playground.
But perhaps the most pertinent question is whether any of the giants will truly win in the global arena. China is blocked off to non-Chinese companies, India is unlikely to be the bonanza that many hoped and mainland European audiences still prefer native content. There is an argument that for all their size and scale, none of the players will come out with the undisputed heavyweight championship.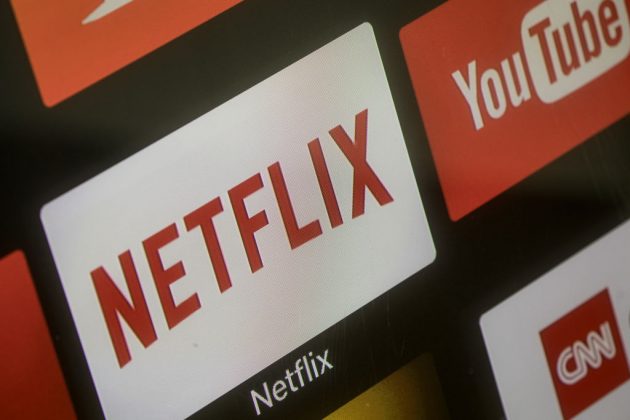 Whither 5G?
Much has been made of the arrival of 5G, but will it be a damp squib? Augmented reality and gaming are amongst the applications being talked up in the business world, but there remains an argument about how much consumers really want 5G. There is also a wide divergence between China and the US – both moving forward at pace – and Europe, where progress has been slower. And who wins? Whilst 4G was supposed to benefit the telecom companies who fronted the cash, the real winners were Facebook, Google and service apps such as Uber which thrived off the provision of reliable, high-speed mobile internet.
Privacy
What will be the result of the end of cookies and Apple's changes allowing consumers more control of how apps track their data? My feeling is that it means the bigger players get stronger, and smaller publishers will be hit hardest.
And what of the ad-tech market? One possible option is online advertising resembling a series of walled gardens emerging where data owners hoard information – could we have customer data free trade deals between those gardens? We will have to wait until next year to find out, once the changes fully kick in.
The renaissance of traditional advertising
To paraphrase Mark Twain, reports of the advertising industry's death may have been exaggerated. There are plenty of positive signs of a rebound.
The Q1 results of ad-supported techies such as Google, Facebook and Snap all outperformed expectations, sure, but more surprisingly there are signs of a bounceback in TV too. ITV has predicted June ad growth of 85-90 per cent. The omens look good: global economics forecasts are being raised and advertising correlates with such growth.
After all, if consumers have saved over the past year, companies want to tell them how to buy it. The rise of e-commerce and q-commerce (ie grocery deliveries) will force old-brand FMCGs to maintain their recognition with the consumer. And what does that mean for the agencies? The re-emergence of traditional holding groups like WPP and Publicis, or are the new champions likely to be the fast-growing, digital-first outfits like Sir Martin Sorrell's S4 capital.
Much to keep me busy, I'm sure you'll agree.
Read more: Screenshot: Is Channel 4 facing a Great British Sell-Off?