A taste of Swiss Army life: New homes mark fresh chapter for Switzerland's Grand Hotel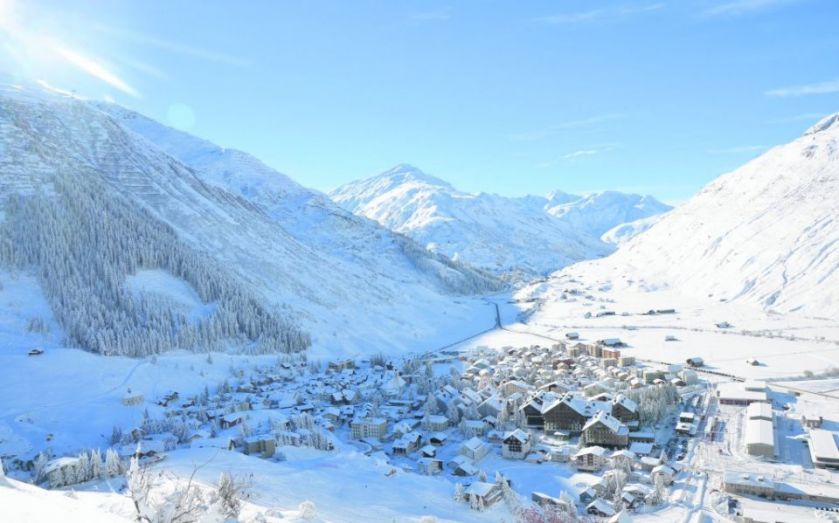 Ski resorts in Switzerland can get a little too cosy during peak season, but a traditional village high up in the Alps is re-inventing itself as the perfect destination to enjoy some picturesque privacy.
Andermatt is a short train ride away from Zurich airport and only a couple of hours away from the lakes of Northern Italy. It's an ancient neolithic town that's steeped in Swiss myth. The Devil's Bridge, built over a choppy ravine, is said to be home to a pile of gold lost by Irish earls fleeing the continent in the 17th century, and a hundred years later it was established as a secret operations base for the Swiss Federal Army.
Then the Grand Hotel Bellevue opened, marking an important new chapter in the cultural history of Andermatt. It birthed an expansion of spa hotels for wealthy tourists seeking revitalisation away from the bustle of city life. But the First World War broke out, followed by the Great Depression, and the loss of custom forced the Grand Bellevue to close its doors indefinitely. In peace time, the Swiss military presence has been scaled back dramatically and it seemed as though Andermatt would return to its quieter days as a restful town.
But Samih Sawiris, the chairman of Andermatt Swiss Alps, has other plans. The property developer has ploughed around £1.2bn into a regeneration project that has seen a new five star hotel, the Chedi Andermatt, take its place with six more luxury hotels in the pipeline. What's more, there are also plans for 500 one to four bedroom apartments split across 43 buildings, 25 chalets, a community swimming pool and an 18-hole golf course.
Older establishments, like the 100-year-old Die Sonne restaurant, are benefitting from Andermatt's newfound reputation as an up-and-coming tourist hotspot, meaning the redevelopment of Andermatt could be a rare chance to pocket an apartment in a mountain village that's on the rise.
Prices start from approx. £350,000 for a one bedroom apartment, offering full service at extra cost if rented out. For more information, visit andermatt-swissalps.ch or call Abercrombie & Kent International Estates on 020 3667 7016 or visit www.akinternationalestates.com.